WASHINGTON -- Tea Party Republican Ted Yoho of Florida, who unsuccessfully challenged John Boehner (R-Ohio) for speaker of the House of Representatives, personally raised money for the Boehner for Speaker Committee, according to an invitation provided to The Huffington Post.
The fundraiser, unsurprisingly centered on a golf outing with Speaker Boehner, was co-hosted by Yoho and a number of other political figures, including several congressmen. It was held on Oct. 20, 2014, just before the midterm elections, at the TPC Sawgrass Clubhouse in Point Vedra Beach, Florida.
According to the invitation, a $10,000 gift to the Boehner for Speaker Committee would earn a donor tickets to the reception at the clubhouse as well as golf with Boehner.
Yoho, despite raising money for Boehner's speaker bid, said before Tuesday's House vote that his constituents elected him to oppose Boehner. "I was elected by the constituents of our district to stand up to leadership, to have a new speaker of the House, and this happens all around the country, and so it's either a vote for the status quo or for a new direction for the Republican party," he said on CNN Tuesday.
He said that constituents increasingly disdain Boehner and his lieutenants. "We've seen an escalation over the last two years of disdain for leadership, that we want stronger leadership [in] a direction that we're going to go to lead our conference, and we announced on Saturday that we were going to throw my name in the hat and you've seen a groundswell of grassroots movement, of people saying, 'You know what? I appreciate you offering us an alternative because I'm tired of the status quo.'"
Yoho received only two votes -- his own, as well as that of Rep. Thomas Massie (R-Ky.), who officially nominated Yoho on the House floor. A Yoho spokesperson wasn't immediately available to comment.
This story has been updated.
Before You Go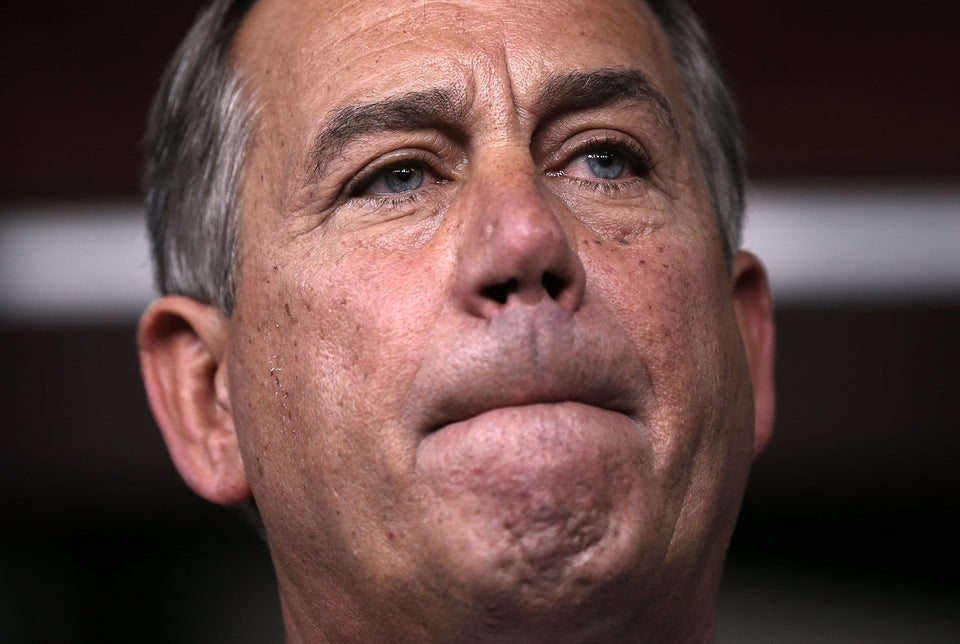 John Boehner's Lips Are Sealed
Popular in the Community