CHICAGO -- Mike D'Amico believes in fate simply because there's no other way to explain how he went from soccer outsider to overnight World Cup sensation "Teddy Goalsevelt."
The 31-year-old D'Amico has a lucky ESPN crowd shot and his uncanny resemblance to America's 26th president to thank for his newfound fame at the world's biggest sporting event.
"This is serendipity on top of coincidence on top of randomness," the Chicago advertising director told The Huffington Post by phone from his hotel in Brazil Monday.
D'Amico won't take credit for his character's name, either: "That's the Internet at its best."

When D'Amico headed to Manaus for the U.S.-Portugal match in full Rough Riders regalia (including a mustache, trimmed down from a substantial beard), he had no idea ESPN's cameras would take notice. But they did, and the exposure catapulted him from costumed supporter to viral World Cup superfan.
D'Amico takes every opportunity to underscore how caught off guard he was the response to his costume. In fact, he originally wasn't sure he'd even make it to the World Cup at all.
"I actually got laid off in September, so I was about as far from the World Cup as you can get," D'Amico said.
After a "down in the dumps" period from which D'Amico says he bounced back with the help of Chicago's "amazing" advertising community, he had saved enough to cover a travel package through the American Outlaws fan organization.
When a spot on the waiting list opened up, D'Amico realized the roughly $5,000 price tag was almost the exact amount he had stashed away.
"This is fate, right?" he said. "This is the universe basically telling me I have to go to the World Cup."
Teddy Goalsevelt has been such a galvanizing force for U.S. supporters that his employer, Cavalry Advertising, raised enough money -- with a significant donation from McDonald's, D'Amico notes -- to keep him in Brazil for as long as the men's team is in the tournament.
"The workplace decided it would be a bad idea if I were to come home," D'Amico said. "They think I was maybe the good luck charm or the mascot."
Even the U.S. Soccer Federation has taken note. While sitting in his hotel room in Brazil, D'Amico received an email from the federation's president, Sunil Gulati, inviting him to a supporter party.
"At first I thought it was a joke, that my friends were playing a prank on me because I hadn't been aware of all this media attention [back home]."
"The thing I pieced together quickly is that there's no way a picture of me dressed as Teddy Roosevelt and losing my mind goes viral, unless there are 20 million people watching a soccer match," D'Amico said. "That happens because Americans are intently watching and getting excited. It's impossible if people don't care."
Now D'Amico's only hope is that whether the American team's run ends Tuesday or at some undetermined point in the future, fresh fans will keep the enthusiasm high in the four years leading up to the 2018 World Cup in Russia.
"The sport has more to offer than just the World Cup," D'Amico notes. "Even as spectacular as it is, hopefully people will find that it's not just the World Cup, but that it's soccer. I hope that people will give it a shot like I did."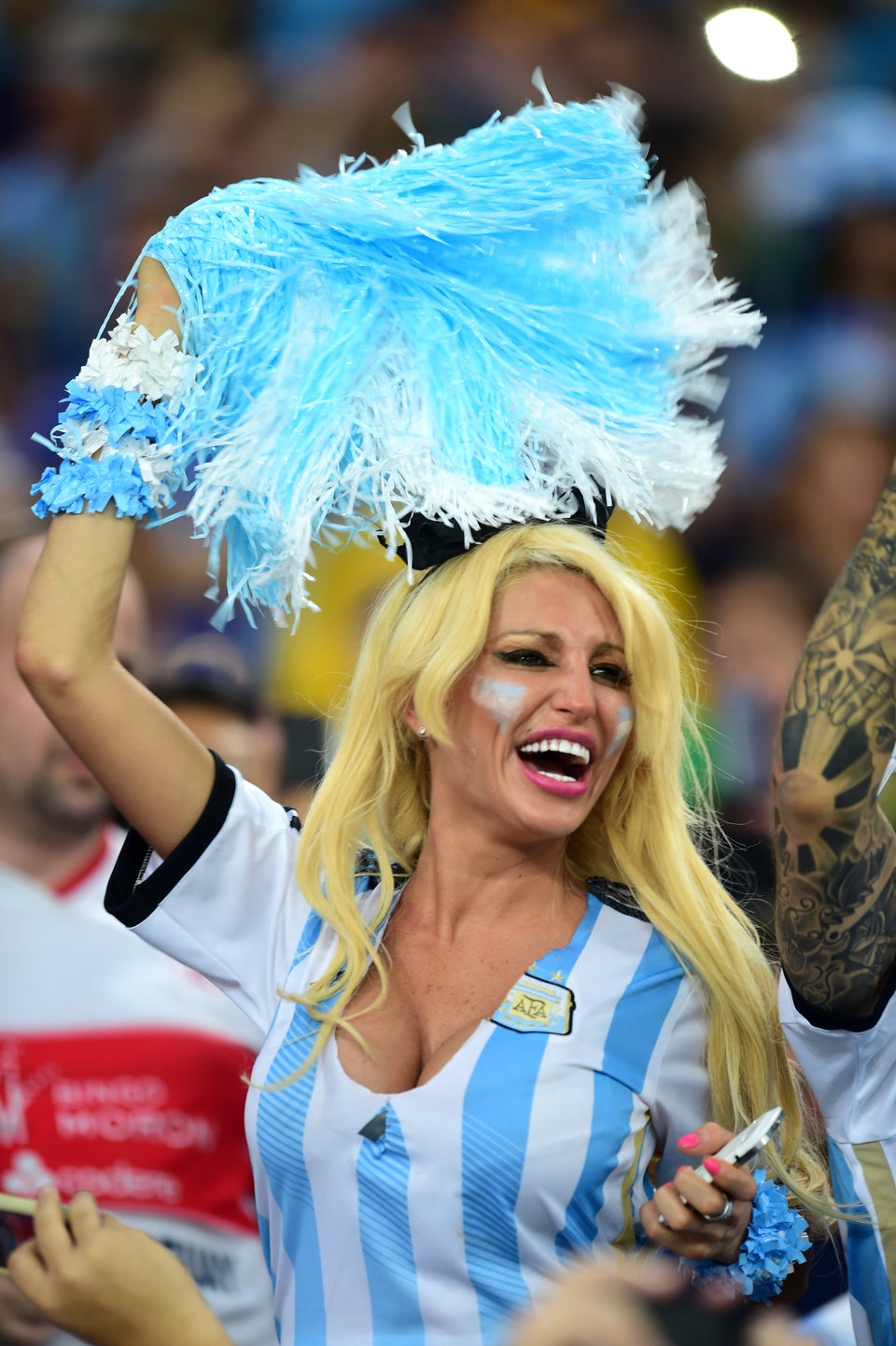 World Cup Fans From Around The World
Popular in the Community