In 1982, charismatic soul singer Teddy Pendergrass was at the peak of his career when he slammed his Rolls Royce into a tree, leaving him paralyzed from the chest down. Though there were no other vehicles involved in the crash, there was a passenger in Pendergrass' car. In the wake of the accident, questions emerged about this mystery woman. Her name was Tenika Watson, a nightclub performer and transgender woman.
At first, there were rumors and speculation about the cause and details surrounding the accident, but Pendergrass remained focused on his recovery and his music. Watson, too, kept quiet. In fact, in the 30 years since the accident, Watson has rarely spoken about what happened that day or about the nature of her relationship with Pendergrass. Now, in an interview with "Oprah: Where Are They Now?," she tells her side of the story.
Like many Pendergrass fans, Watson admired the popular artist. "Teddy was a big star," she remembers. "His music was always playing. You couldn't get any bigger than he was, and he was a very handsome man, I must say."
Back then, Watson, a former sex worker, lived near the studio where Pendergrass recorded his music, and one day, she saw him walking down the street. "He called me over to his car -- it was a Rolls Royce," Watson says. "I thought he was a pimp because I wasn't used to people really having Rolls Royces."
Instead of talking with Pendergrass, Watson says she ran away. The other time they met was at a popular club in Philadelphia, where Watson was working as a nightclub entertainer and model. The two struck up a conversation and when Watson said it was time for her to go home, Pendergrass offered her a ride.
That's when both of their lives would change.
"First, the car started speeding up really fast, and I was wondering, 'Was he driving fast?' -- but he wasn't. It was out of control," Watson says. "Then I noticed he was struggling with the wheel, and all of a sudden I heard this great big bang."
The next moments were a blur. "The next thing I know, the press was there," she says.
Watson was relatively unhurt -- she had contusions and a chipped tooth -- so she boarded the ambulance with Pendergrass and accompanied him to the hospital. She didn't stay, however, and only learned about Pendergrass' paralysis when it was reported in the newspapers.
Soon after the accident, Watson tried to reach out to Pendergrass, but was unsuccessful. "I went to the hospital where he was and there was a woman there. She said, 'Well, you're not going to see him before his son does,' and she caused this big scene," Watson says. "I just left."
Two days after the accident, news broke of Watson's past, including the gender confirmation surgery she'd undergone five years prior ("I don't think Teddy knew about my transition at all," she says today) and her multiple arrests for prostitution.
In light of these facts, rumors swirled that Watson and Pendergrass were intimately involved during the moment of the crash. "The hardest thing for me to read was for them to insinuate that there was a sex act going [on]," she says. "There wasn't."
Watson was dropped by her modeling agency before her career could even get off the ground and says that she was forced back into sex work to support herself. She also became addicted to drugs. "The doctor started giving me Valium, and the Valium made me feel like I could deal with things better. I got hooked on them," Watson admits. "I became strung out on drugs later."
In 2002, Watson finally got her chance to meet with Pendergrass. "Someone called me that knew Teddy's mother and they said, 'Tenika, you have to get here quick because Teddy's mother wants to see you,'" she says. "So I got myself together and went to where his mother was. She said, 'If you want to talk to Teddy his out in the car.'"
That's when Watson and Pendergrass came face to face for the first time in three decades.
"We didn't have much to say to each other it... But it was the closure that I needed," she says. "I had been through a lot and I'm sure he had too. I was clean and sober, and I had me back. I had my strength back."
Pendergrass died in 2010 of colon cancer.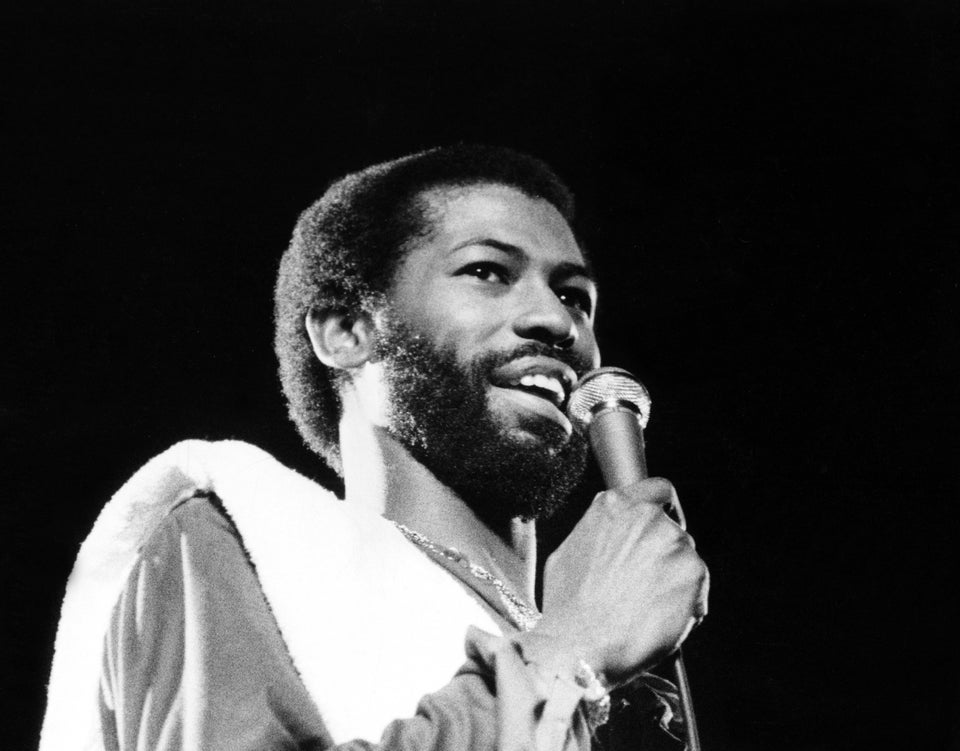 Teddy Pendergrass
Popular in the Community