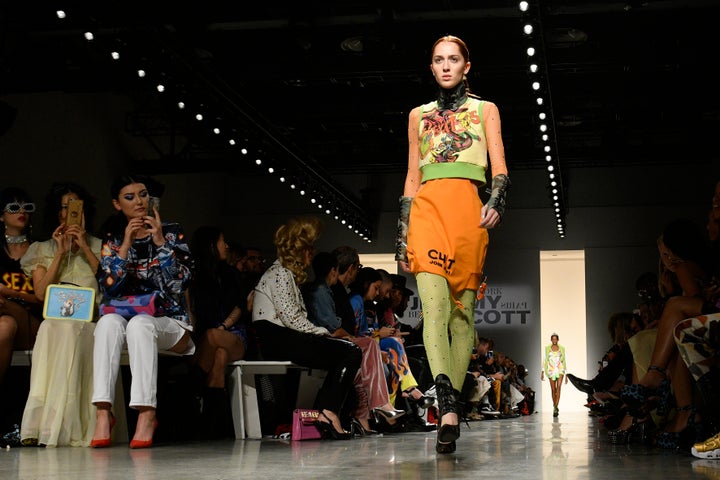 Speaking in between walking in Jason Wu's and Jeremy Scott's shows, Quinlivan told CNN's Clive Martin Wednesday that she began her transition at 16, but decided to open up about her gender identity for the first time publicly because of "the political climate in the world right now ― particularly in the United States." 
The 23-year-old Massachusetts native, who also walked for the likes of Carolina Herrera and Diane Von Furstenberg this week, said she felt "a great sense of urgency" given a recent spate of anti-trans violence, as well as the various ways in which President Donald Trump's administration has rolled back rights for transgender Americans.
"We made an amazing progression under the Obama administration, and since the new administration took office there's been a kind of backlash," she said. "There's been violence against transgender people ― particularly transgender women of color ― since before I even knew what transgender was. I'm very fortunate to be in [a] position [that] I never really thought I would be. It's really important to take advantage of a time like this."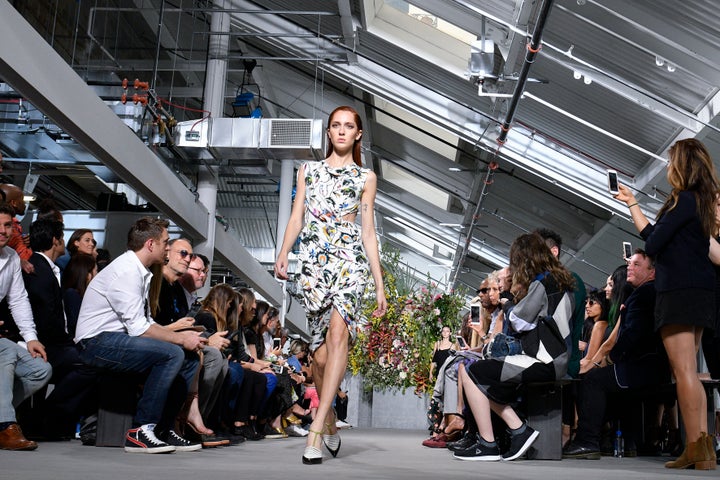 Quinlivan joins a small but visible lineup of openly transgender models in high-end fashion, including Hari Nef and Andreja Pejić. Quinlivan, who has presented as a cisgender female since her modeling career took off, is concerned about the long-term ramifications her coming out might have on her prospects in the industry. Ultimately, though, she said her "optimism outweighs the fear."
"If being transgender is something that gets attached to my name throughout my career, then it's for a worthy cause. But I look forward to the day when it doesn't matter," she told CNN. "The transgender community needs more visibility. And with more visibility will come more acceptance."
On Wednesday, Quinlivan posted a short film detailing her transition on Instagram. 
So far, the response has been positive. Designer Marc Jacobs told CNN that he "respects, admires and supports" Quinlivan for coming out, noting, "Now more than ever it is vital that we pledge our allegiance to the LGBT community and use our voices to encourage and inspire acceptance, equality, understanding and love."
In the end, Quinlivan hopes her story "reaches people in the same way that the stories of Laverne Cox and Janet Mock have [already] reached trans people."
"I think one of the ways we can help people in the trans community is to give them a platform," she told CNN. "The fashion industry dictates what's in fashion, what's cool, what's acceptable. It's not just about who's walking fashion shows ... it's about who's on every newsstand in the country."
BEFORE YOU GO