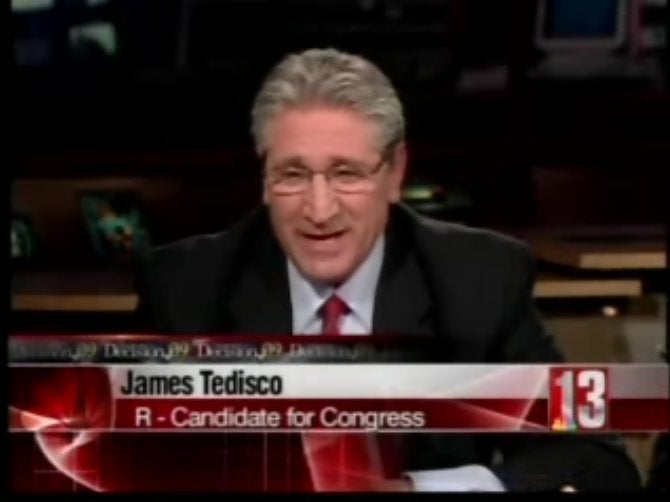 New York Republican congressional candidate Jim Tedisco declared in a televised debate last night that he is not a millionaire.
"I've lived, I've worked, I've represented upstate New York as a leader for many years," Tedisco said. "I'm not a millionaire, and I'm never gonna be a millionaire. When I get to the floor of Washington, I'll probably be the poorest person there in Congress."
But according to personal financial disclosure forms (PDF), Tedisco isn't exactly a working-class stiff. The sum of the minimum value of the assets Tedisco reported -- including two addresses in Saratoga Springs -- totals at least $1,426,000. The maximum value is over $3 million.
Tedisco's liabilities, including mortgages on those addresses, range between $400,000 and $850,000.
The million-dollar-quip was directed at Tedisco's opponent, Democrat Scott Murphy, whom Tedisco has portrayed during the campaign as an out-of-touch Wall Street type.
Tedisco campaign staff didn't respond to a request to clarify his net worth. Instead, they stuck to their message.
"As a Wall Street insider, Scott Murphy is a product of the same greedy culture that has sunk our economy and resulted in such scandals as the one that occurred at AIG," wrote Tedisco campaign spokesman Adam Kramer. "Jim Tedisco has been fighting for Upstate working families his whole life because those are his roots."
Watch here (Tedisco's millionaire statement comes at the end):
Popular in the Community