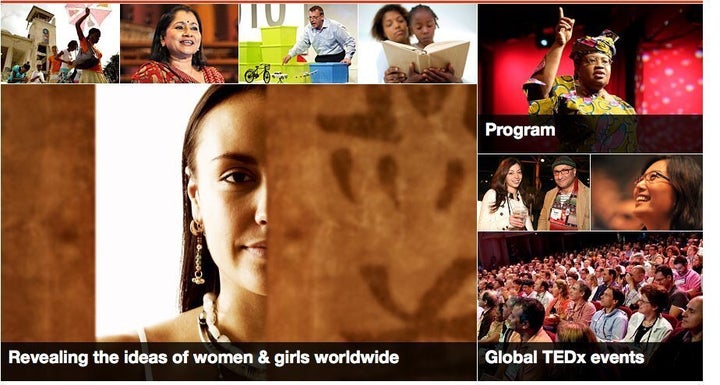 TED, in partnership with The Paley Center for Media, has announced that it will be hosting a two-day conference this December called TEDWomen focusing on innovation and ideas by women and girls worldwide.
"The cross-disciplinary, cross-generational program will focus on how women think and work, communicate and collaborate, learn and lead--what this means and why it matters to all of us," TEDWomen explains on its website. "Speakers from around the globe--from anthropologists to artists, scientists to soldiers, bankers to builders, farmers to futurists--will share their ideas in the classic TED format, creating a program that surprises and inspires. The event will convene an international audience of men and women."
Speakers at the first-ever TEDWomen will include a teen filmmaker, a physician who "discovered the life-saving importance of treating men and women differently," an explorer working to save endangered cultures, and more.
TEDWomen will take place in Washington, D.C. on December 7 and 8, 2010. Registration information is available here. It can be tough to get a spot at TED conferences, and those interested in TEDWomen are "encouraged to hold their own independently organized TEDx event in conjunction with TEDWomen."
Given TEDWomen's mission, who would you want to see speak at the conference? Give us your thoughts in the comments below.
Related
Popular in the Community