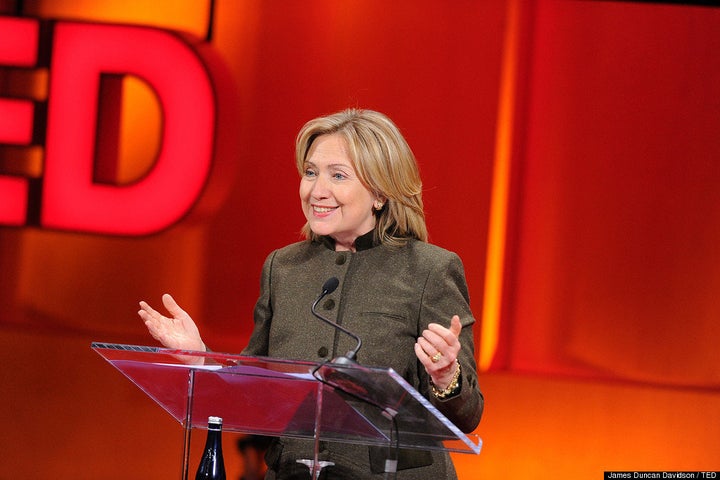 As we reported in July, TED is expanding its idea-spreading mission with the annual TEDWomen conference, the first of which took place Dec. 7 and 8 in Washington, D.C. (Scroll down for live updates.)
Keeping with its stated theme of "Reshaping the Future," TEDWomen highlighted women and girls worldwide as "powerful innovators and architects of change."
It featured over 50 speakers, including Nobel Peace Prize winner Jody Williams, playwright Eve Ensler, Facebook COO Sheryl Sandberg, media mogul Ted Turner, Liberian president Ellen Johnson Sirleaf, our very own Arianna Huffington -- and a surprise appearance by Secretary of State Hillary Clinton.
We were at the conference and blogged live throughout the two-day event, offering minute-by-minute coverage of the speakers, sessions and activities. Read our updates below.