Many of you know that TEDx conferences are held to promote ideas worth spreading. They are an offshoot of the original TED conference (Technology, Entertainment and Design ) held yearly in Long Beach, California.
Perhaps you didn't know that today the first ever TEDxStanford (Stanford University) will open its doors at 11 a.m. PDT with free LiveStreaming of over 21 fascinating talks.
One of those talks is by Stanford engineering graduate and CEO of non profit D-Rev Krista Donaldson, whose amazing work is changing the world through her design and manufacture of the JaipurKnee for above the knee amputees that are sold at one-tenth the cost of a traditional knees.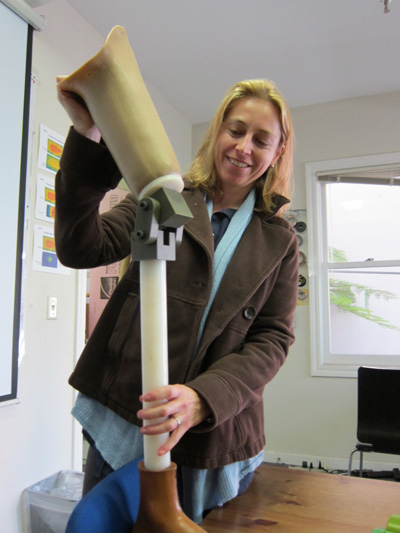 Donaldson's target market is more than 10 million amputees worldwide with incomes of less than $4 per day; they are able to afford these JaipurKnees that give amputees the ability to walk normally and to hold jobs. See a video here comparing a typical knee with the JaipurKnee.
In just two short years, Donaldson and her team at D-Rev have changed the lives of over 3,500 people in India. The Remotion polycentric device provides similar features to Western products but costs one tenth of the price.
In addition to the knee device, Donaldson has developed a long lasting LED-based phototherapy device device known as Brilliance to reduce brain damage in the 12 million infants born jaundiced in the developing world every year.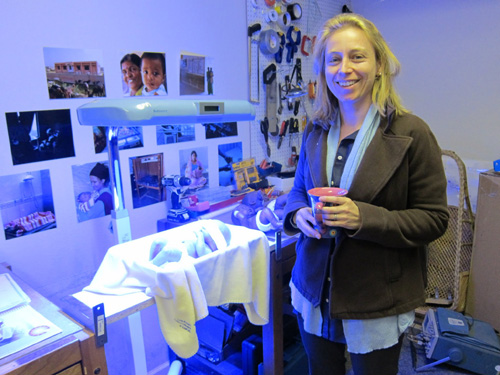 The jaundice is easy to treat if detected early enough by shining a blue light at the baby's skin for two to three days. The beauty of Brilliance has the potential to save the lives of millions of babies, but cost only $400 per device compared to the typical $3,000 price tag and is equally as effective.
Donaldson is one of 21 outstanding speakers at TEDxStanford that you can watch live on LiveStreaming today. It starts at 11AM Pacific Time and 2PM Eastern Time. It is a great way to spend a Saturday.