Police in Oklahoma said a teen girl and her boyfriend are in custody after a failed attempt to kill her family.
The girl's 56-year-old mother, Beverly Crneckiy, was shot in the face and hand last week. She remains hospitalized in stable but serious condition.
The Lincoln County Sheriff's Office said 18-year-old Zachary Sligar is expected to face multiple charges, including three counts of conspiracy to commit first-degree murder, one count of shooting with intent to kill and one count of assault and battery with a dangerous weapon.
His 15-year-old girlfriend, who has not been identified, is expected to face the same charges in juvenile court. They are expected to be formally charged on July 30.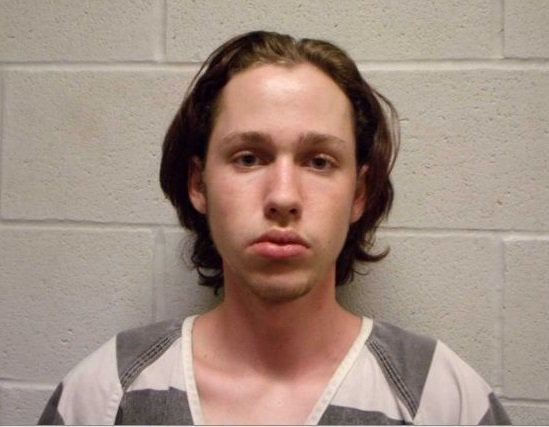 They were allegedly angry at her parents, who in the hours leading up to the shooting reportedly refused to allow her to become emancipated. The young lovers, who had been dating for about five months, wanted to get married, the documents allege.
Authorities said Sligar arrived at the family's home in the Sparks area, about 40 miles northeast of Oklahoma City, shortly before midnight on July 19. Sligar allegedly took a knife and a .32 caliber semiautomatic pistol belonging to his father. He had the knife, according to court documents, in case "he ran out of bullets."
A .45 caliber handgun was allegedly taken from a gun safe at the girl's house. Police said Sligar wielded the .45 and gave the .32 to his girlfriend.
As the teens approached their intended targets, the girl "chickened out" and stayed behind in the living room, the court documents say.
After entering the parents' bedroom, Sligar "stood at the foot of the bed ... pointed the firearm" and fired two shots before the gun jammed, according to the documents. The first bullet struck a pillow next to the girl's father, Sherman Crneckiy. Beverly Crneckiy, who was sleeping on her side, was struck by the second bullet, which passed through her face and into her hand.
Sligar ran when Sherman Crneckiy jumped out of bed, and in his haste, Sligar dropped the knife and the firearm, according to police.
"Once the plan started falling apart, [the girl] tells Zach to just leave and she had come up with a story," Dougherty told KWTV-DT.
"We don't know what happened," Sherman Crneckiy told the 911 dispatcher. "We think my wife may have gotten shot in the face. She's bleeding horribly. We were just woken up by an explosion."
Beverly Crneckiy was transported to an Oklahoma City hospital for treatment. Her condition was critical on arrival. Authorities said she's expected to recover.
It didn't take police long to piece together what happened. The girl was taken into custody at the scene. Investigators then went to Sligar's house in nearby Shawnee, where he was taken into custody without incident. Authorities said a .32 pistol and a knife sheath were found "under a cabinet in his bedroom."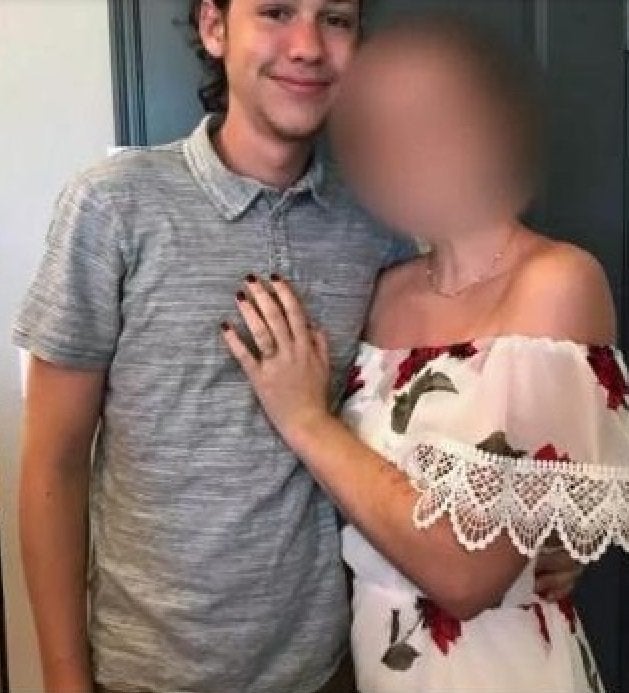 Zachary Sligar's father, Wayne Sligar, told Newsweek the shooting is out of character for his son, who he said has a "heart of gold."
"This is not in Zach's nature in any way, shape or fashion," Wayne Sligar said.
He said the girl's family has already forgiven his son.
"They're hurt but they're still praying for him," Wayne Sligar said.
Dougherty described the case as unusual.
"We prepare for everything, and we get surprised every day," he told KFOR-TV. "I've done this for 38 years and I've never heard of stuff like this."
REAL LIFE. REAL NEWS. REAL VOICES.
Help us tell more of the stories that matter from voices that too often remain unheard.
BEFORE YOU GO