A teenager sent to a troubled-teen center in Utah is in custody after an alleged escape attempt that left one staff member dead and another seriously injured. 
The 17-year-old, who is not being named because he is a juvenile, was at Turn-About Ranch for less than a week before allegedly killing James "Jimmy" Woolsey, 61, on Tuesday, the Garfield County Sheriff's Office said in a statement.  
Turn-About Ranch is a private youth rehabilitation center in Escalante, Utah, that aims to treat 13- to 17-year-olds considered to have behavioral problems, according to its website.
Students spend their days working on a cattle ranch in an effort to teach them "concepts like leadership, teamwork, accountability and responsibility," the site says.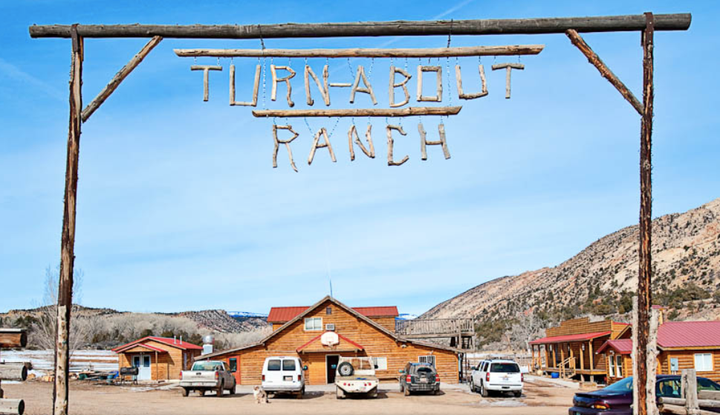 Early Tuesday morning, the suspect and another teen built a campfire, made breakfast and began to work on chores, the Deseret News reported. At approximately 7:30 a.m., Woolsey ― who had worked at the facility for five years ― came to check on them. That's when the suspect struck Woolsey on the back of the head with an unknown weapon, police say, and continued to hit him while he was on the ground.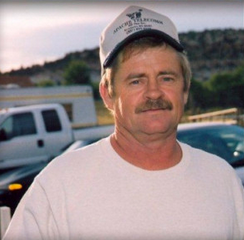 Garfield County Sheriff James Perkins said he did not believe the attack was "personal," but that the teen was desperate to escape.
"It's just that Jimmy was there," Perkins told the Deseret News. "I don't know why he did that. It was nothing personal. It's just these are troubled kids."
The teen, who had been at the facility for four or five days, had told others of his plan to escape, authorities said.
"I don't really think there was any conversations about murdering somebody, just that he was going to leave," Perkins said.
After allegedly bludgeoning Woolsey, the teen allegedly attacked 35-year-old Alicia Keller, a staff member who had come to investigate after hearing screams. Authorities say the boy smashed Keller's hand with the unknown weapon and hit her over the head, The Salt Lake Tribune reported. Keller was able to stop the attack by throwing her car keys on the sidewalk, allowing the teen to take her vehicle.  
The boy then allegedly led police on a high-speed car chase that ended in his arrest after deputies managed to stop his vehicle by smashing into its side. Woolsey died en route to the hospital of blunt force trauma to the head. Keller was also transported to the hospital and is in stable condition.
"It was a brutal, vicious, violent, very violent attack," Perkins told the Deseret News. 
A 2012 lawsuit levied against Turn-About alleged that workers in 2005 routinely abused a young girl, threatening her with physical violence, subjecting her to sleep deprivation and denying her food. 
The ranch "forced her regularly to put her hands in a sink filled with bleach to wash dishes until they bled, leaving to this day scars on her knuckles," the lawsuit claimed. The suit was eventually dismissed because it had passed the statute of limitations. 
In 2004, a female student was allegedly sexually assaulted by a staff member at Turn-About, a former staff member told state regulators and the Garfield County Sheriff's Office. The girl was also allegedly duct-taped and restrained by staff, Salon reported.
Woolsey, however, was well-liked among the children at the ranch, Perkins said. Even the accused killer had mentioned at one point that he liked the man.
"He had spoke very highly of this guy," Perkins told the Deseret News. "He was just simply unhappy to be there and he wanted to leave. Why he [did] what he did, I don't know."
Turn-About released a statement Wednesday extending condolences to Woolsey's family, including his 10-year-old daughter.
"Our thoughts and prayers are with his family and with everyone involved in this tragic incident," the statement said. "His caring personality and loyal dedication to helping the youth in our program will be greatly missed. His good nature and commitment to our students had a positive impact on those who attended and worked at Turn-About Ranch."
Friends of Woolsey have set up a GoFundMe page to help cover his funeral expenses. 
REAL LIFE. REAL NEWS. REAL VOICES.
Help us tell more of the stories that matter from voices that too often remain unheard.