Authorities in Washington say a 17-year-old boy masterminded a family-run prostitution ring, all the while incarcerated in a juvenile detention center.
According to court documents, members of a Spokane police gang unit uncovered the operation while secretly listening to phone calls between 17-year-old Thaishaun Hunter and his 15-year-old brother, Dionte Hunter.
During the calls, which police say took place while Thaishaun Hunter was incarcerated on an unrelated charge, Thaishaun allegedly instructed his 15-year-old brother on how to run a prostitution business.
The brothers talked in code and said things like, "Make them think they're going to be reimbursed, even if they're not" and "Treat them right, that way they stay around, and make sure they do the calls," KHQ.com reported.
The victims, some as young as 14, were allegedly ordered to advertise themselves on a prostitution website for $400 dates. Girls who refused to cooperate were ripped off or assaulted, police said.
Questioned by investigators, the victims allegedly told police they were instructed to give 25 percent of the profits to the brothers' mother, so she could save money toward bailing Thaishaun Hunter out of the juvenile detention center. Police further allege some of the profits were put on Thaishaun Hunter's commissary account at the detention center.
On Thursday, Dionte Hunter appeared in Spokane Superior Court on several charges of promoting prostitution and promoting the commercial sexual abuse of a minor. The teen is also facing charges of child pornography, because of a nude photo of a teenage girl he allegedly took and posted on Facebook, The Spokesman-Review reported.
Dionte Hunter's bond was set at $175,000.
Thaishaun Hunter, who is facing numerous charges himself, including promoting commercial sex abuse of a minor and leading organized crime, is also being held on a $175,000 bond.
Because of the seriousness of the crimes, the brothers are being prosecuted as adults. It is a decision court officials struggled with in regard to Dionte Hunter, Komonews.com reported.
The teen, according to the website, was a standout athlete at his high school, where teachers described him as remarkably intelligent. However, the teen has also been accused of extorting money from fellow students, and reportedly has accumulated six felony charges in the past year.
An attorney for the teens could not be reached for comment Friday.
The Associated Press contributed to this report.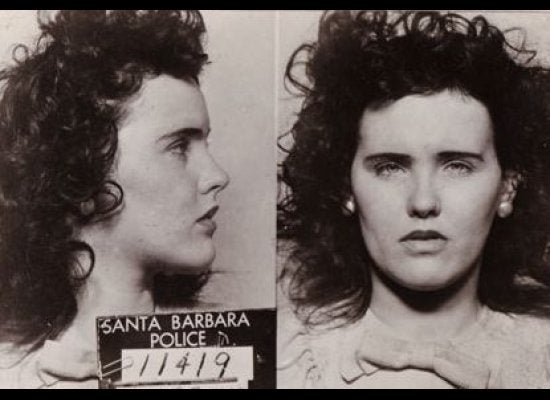 10 Major Crimes That Shocked the Nation (SLIDESHOW)
Related
Popular in the Community