This teen amputee has found a best friend in a pooch with a very relatable journey.
Sam Sartain, 16, from Gainesville, Georgia, was in a serious ATV accident last year, which caused him to get his right foot amputated. As the teen learned to assimilate to his new situation, his family searched for a furry companion for him. They came across a dachshund mix, Pooh, on a rescue Facebook page. The pup had been a stray in Miami who'd had his own leg amputated following a car accident.
Sartain knew he had found the pal he was looking for. He adopted Pooh on Oct. 12, and the two hit it off immediately while both learning to live with their injuries.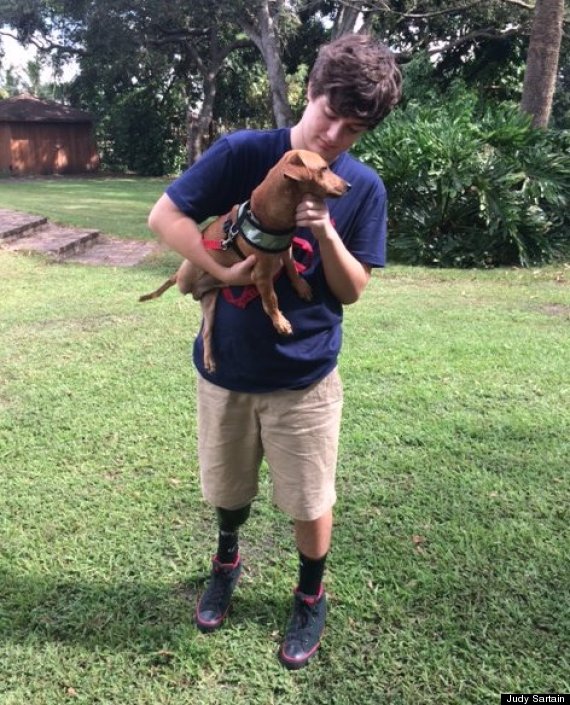 "It's a weird feeling, because he looked at me and he realized I guess that we had the same situation and he immediately ran over toward me," Sartain told NBC6 of when he first met the canine.
His family says it's clear the two were meant to be. "Pooh and Sam really chose each other," Judy, Sartain's mom told HuffPost in an email.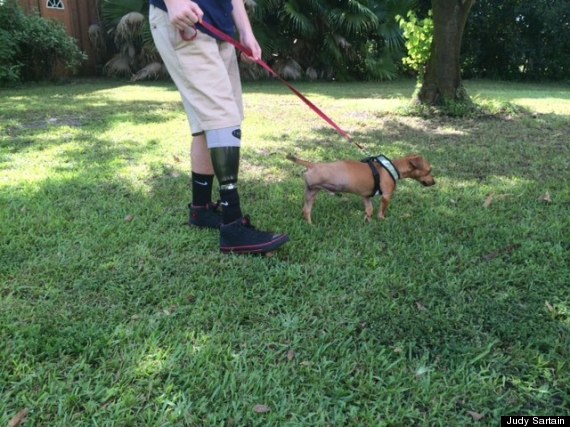 Sartain and Pooh's injuries were similar, and the two were able to understand each other from that angle. During Sartain's accident last year, the ATV flipped over, crushing the bones in his right foot. He endured several surgeries, including three amputations, which took more and more of his leg, and was put on a feeding tube for some time.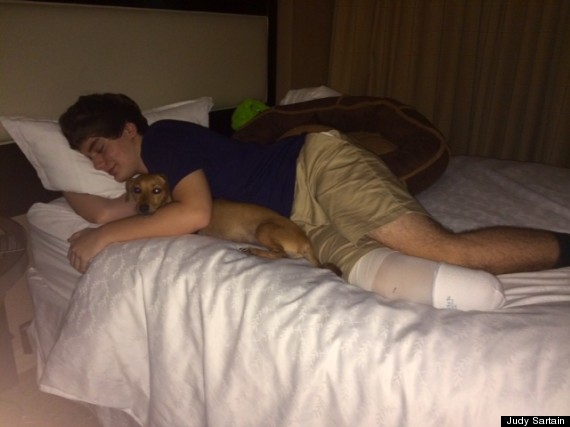 The amputations have led both Sartain and his dog to take on the healing process together, and overcome the challenges both now face due to their accidents.
"They each have a new normal," Judy told HuffPost.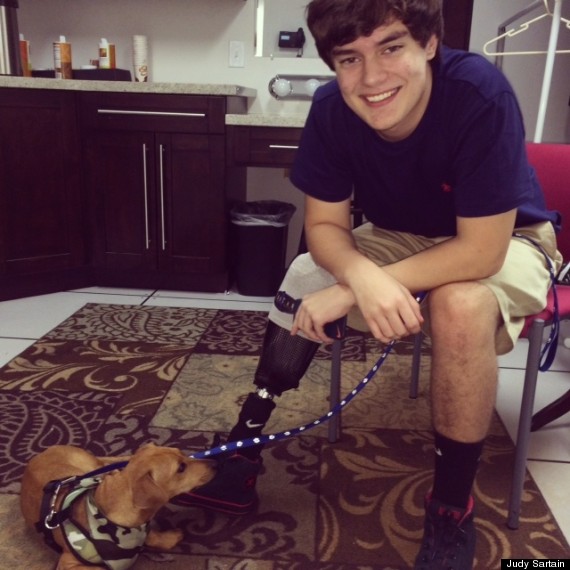 It's only been a few days since Sartain adopted Pooh, but the two are already inseparable.
Looking ahead, Sartain says he has big plans. The athlete and avid baseball player is currently attending physical therapy every week, in hopes of being able to return to sports. It's a dream he'll be working toward with his new pup by his side.
REAL LIFE. REAL NEWS. REAL VOICES.
Help us tell more of the stories that matter from voices that too often remain unheard.
BEFORE YOU GO
PHOTO GALLERY
Summer camp gives amputee children a chance to play softball