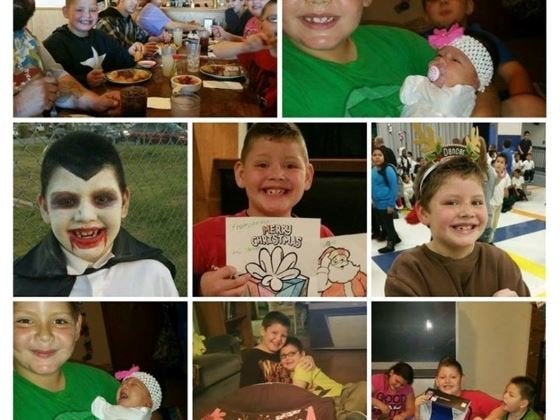 A 13-year-old boy fatally shot a 10-year-old friend with a crossbow and wounded the victim's younger brother as the boys played in a neighborhood treehouse in Oklahoma on Saturday evening, law enforcement officials said.
Lincoln County Sheriff Charles Dougherty, speaking at a press conference on Monday, said some kind of "disagreement" occurred among the boys just before the weapon went off.
The teenager is in custody at a juvenile detention center as an investigation continues.
"Austin's not dead because of an accident, he's dead because of an action that took place, so until something steers us in another direction we're going to work it as a homicide and go in that direction," Dougherty said.
The crossbow arrow passed through Austin before striking his 8-year-old brother, who was standing behind him, in the arm, Dougherty said. Austin was pronounced dead at the scene, while his brother suffered an injury to his arm. The younger boy was treated at a local hospital and released, according to the sheriff.
The dead boy's brother and the teenager have given conflicting stories on what happened, and no other witnesses were present, he said.
The three boys "played together quite a bit," he said.
Asked who owned the crossbow, Dougherty said he believed it had been purchased for the teenager by his mother.
BEFORE YOU GO