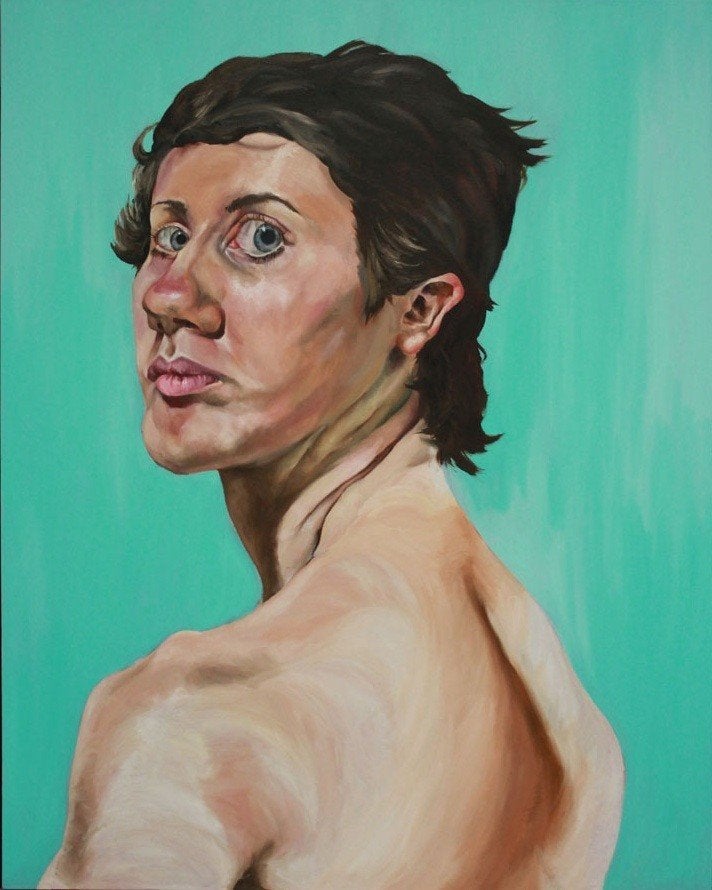 The sound of cheers fills the gymnasium when a high school athlete scores and applause echoes through the auditorium when an actor takes a bow, yet the art in the school art room is only quietly admired between classes. While the thespian and the athlete have their audience, the only sound one may be able to hear from the art room is the brushing of the paintbrush against the canvas or the snap of a photo. Teen Art Gallery seeks to provide talented teenagers with the audience they deserve by curating shows in New York City galleries and providing a platform for their work to be admired, discussed and applauded.

Audrey Banks, then 16, founded T.A.G. in 2010 with the mission of providing fellow teenage students with the opportunity to display their artworks publically, providing a foot in the door for those interested in starting their careers in the art world. Her efforts paid off and over the last two years the organization quickly gathered members, support and reputation. Last year, the team had shows in Chelsea and the Lower East Side at well-known galleries. The press has been generous. Attendance and sales have been strong.
I first read about T.A.G. in the New York Times in July 2011 when I was a rising sophomore. It immediately caught my attention and I knew it was something in which I wanted to become involved. I kept the article pinned to my bulletin board until I finally got the courage to contact the organization. I was invited to attend some meetings and help with some projects. Within a year, I found myself in the position to become the next director. While it can be difficult to balance schoolwork with the responsibilities that come with running T.A.G., it has been extremely rewarding. Our 11-student team works hard all year. They update the website, make flyers, print posters and mailers, update social media sites, write press releases and blogs, contact youth organizations and raise funds.
T.A.G., which began by only showing the work of New York area artists, expanded quickly. It now reaches out to artists all over the country and even internationally. It has been interesting to connect with artists from different regions. Many of them have stayed in touch once they have gone to college, even helping spread the word by giving out flyers at their respective institutions. One of those artists, Lathan Vargason, from Lewisport, Kentucky, expresses his sentiments: "I applied to Teen Art Gallery at the suggestion of a friend who I met through YoungArts. After researching, I realized what a great opportunity something like T.A.G. is for young artists. I come from a place where young artists are not so appreciated, and their work is rarely considered worthy enough to hang in a professional gallery setting. The amount of confidence and respect that Teen Art Gallery offers young artists is unheard of. Every young artist with passion and talent deserves the chance to expand the audience of their work, and that is what T.A.G. does."

Emma Depoid, whose work was displayed in our July show, came from Paris, France to install her work in the gallery. Her grandparents paid for her airline ticket once her work was accepted. It was a great privilege for us to be able to work with someone from a different country. We hope to continue to have this far reach. Facebook has been a great tool to help us gain a large audience. T.A.G. members rely on Facebook to get the word out about submission deadlines, details about our openings and events, and to promote the websites of the artists we have exhibited. Even the selection and voting process is done through Facebook. Initially, I look through all the submissions and create an album with all the pieces that have a level of sophistication, a message, or show strong technical skill. Once these images are in the album, the entire T.A.G. team votes on which ones will be displayed.

The night of the opening is always exciting. The space quickly fills with people of all ages who want to show support. Artists have provided statements about their work so that viewers have a deeper understanding of what they are seeing. The work exhibited is in all visual art mediums and creative writing is also included so gallery goers might be reading stories, watching a video, or participating in a performance piece. It is equally exciting for the artist and T.A.G. members to see a show come together.

We highly encourage artistic teens between the ages of 12-19 to submit their work. We are interested in all mediums. Please visit our website and read the FAQs if you are interested in submitting. One of my greatest pleasures is waking every day to find several new submissions in the inbox. If you want to keep up with our program, visit our website or find us on Facebook. We want to share our artists with you.
PHOTO GALLERY
Teen Art Gallery
REAL LIFE. REAL NEWS. REAL VOICES.
Help us tell more of the stories that matter from voices that too often remain unheard.