A 15-year-old girl was pepper-sprayed in the face outside a Donald Trump rally in Janesville, Wisconsin on Tuesday, police said.
The teen, identified by local news outlets as a protester, was in a crowd of about 1,000 people gathered outside the Holiday Inn Express when someone allegedly pepper-sprayed her.
Videos of the incident showed her yelling at a man in the crowd.
"You fucking touched my chest!" she screamed.
"I never touched her," responded a voice from the throng.
When the teen tried to throw a punch at someone in the crowd, another person sprayed an orange substance in her face.
Another video of the altercation more clearly captures the audio, in which someone in the crowd can be heard yelling racist and sexist abuse.
Authorities said the unarmed teen and another woman who was hit by the pepper spray received medical attention after the incident.
Police are still looking for the person responsible.
Wisconsin State Journal reporter Molly Beck, who was covering the rally, said she was pepper-sprayed in the melee as well.
UPDATE: This story has been updated with new information from police indicating that the teen was not sexually assaulted, as she initially said.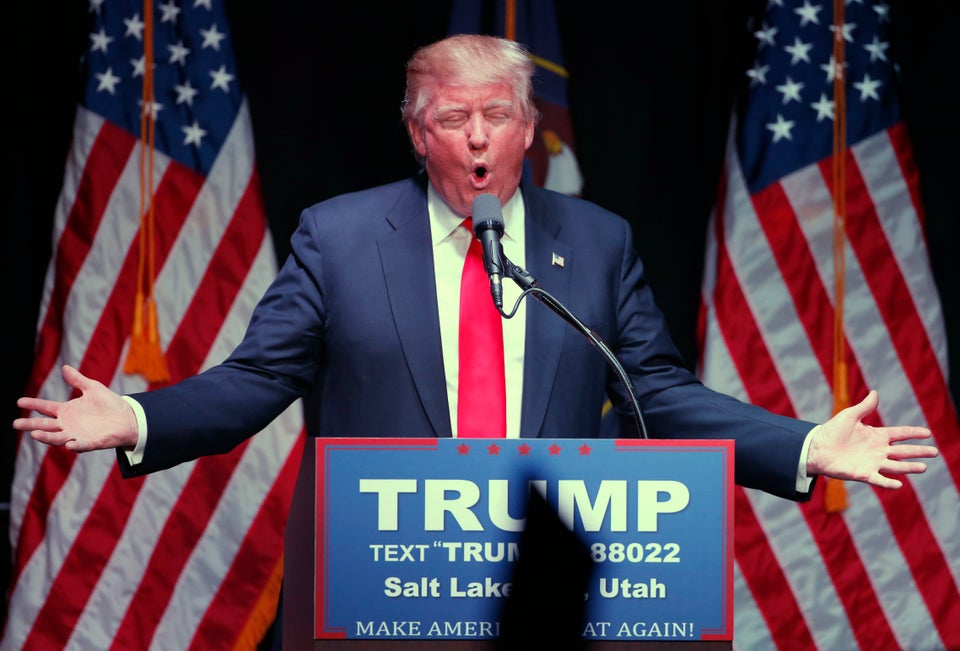 Scenes Of Hate At Donald Trump Rallies