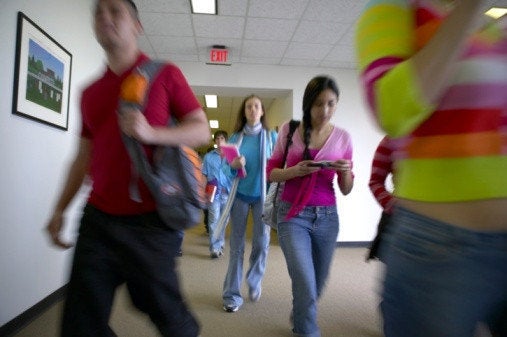 Teen births decreased from 2008 to 2009, but middle-school age drug use increased from 2009 to 2010, according to a new government report of the most recent data.
The report, compiled by the Federal Interagency Forum on Child and Family Statistics, also showed that there were fewer teen injury deaths and fewer high school seniors who participated in binge drinking in 2009 than 2008.
There was also a drop in the number of preterm births between 2008 and 2009, marking the third year in a row that there's been a decrease in preterm births, according to the report.
"It is reassuring to see continued declines in the preterm birth rate and adolescent birth rate," Dr. Alan E. Guttmacher, M.D., director of the Eunice Kennedy Shriver National Institute of Child Health and Human Development, said in a statement.
But it's not all good news -- the report also showed that kids were more likely to live in poverty and less likely to live with at least one parent who is working full-time, year-round, the report said.
The report also included data on adoption in the U.S., and showed that 2.5 percent of kids join their families via adoption. In addition, 21.5 percent of kids who are adopted are of a different race than their adoptive parents, and 29 percent of adopted children have a moderate or severe health problem (compared with 12 percent of all children who have those kinds of health problems).
Popular in the Community