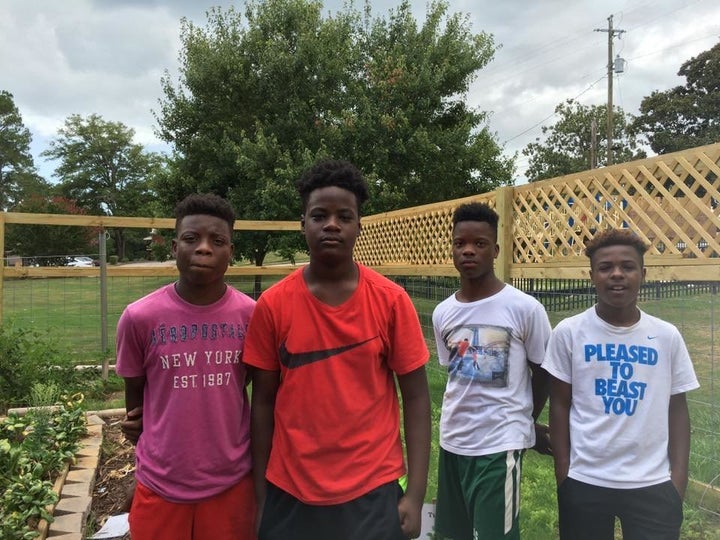 They all ganged up ― to stay out of gangs.
Four young men who live at LaGrange Housing Authority in Georgia have gotten summer jobs working for their community after months of persistence.
The clincher occurred when the teens confessed to Zsa Zsa Heard, CEO at LaGrange Housing Authority, that all four of them had been approached to join gangs and wanted to stay out of trouble. The interaction prompted Heard to write a moving Facebook post, in which she said:
"I hired them on the spot! The streets will not have our children!"
Dylik Smith, 13, Jalen Parham, 13, and twin brothers, Desmond and Deion Woodard, 14, now tend to a community garden, pass out flyers and perform other odd jobs around LaGrange Housing Authority for $7.25 an hour.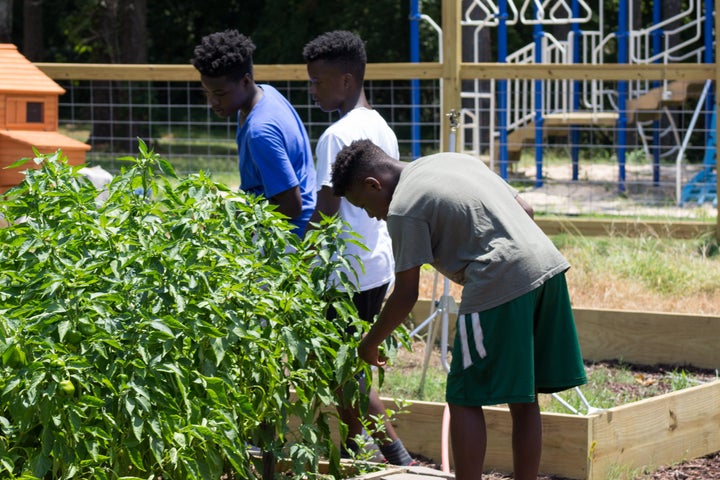 Heard told The Huffington Post that they're even building new picnic benches for the community from scratch.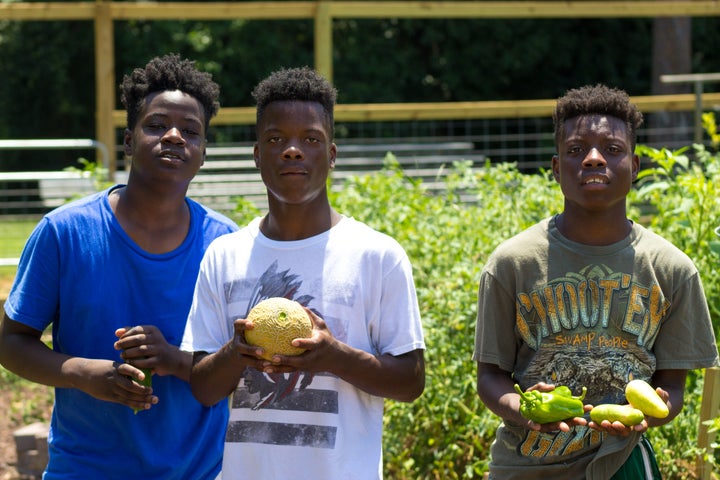 The teens have been consistently asking Heard for jobs since May, when their school year ended for summer break. But Heard assumed that the boys wanted to work purely for monetary reasons.
"I thought they just wanted to work for money," she told HuffPost.
Heard finally gave the boys an opportunity on July 26, telling them she had to speak to the financial department at LaGrange Housing Authority about hiring them first, but if they came by her office the next day, she'd talk to them about possibilities.
She made an appointment with them for 11 a.m. for July 27. The young men arrived at her office the next day at 10:15 a.m.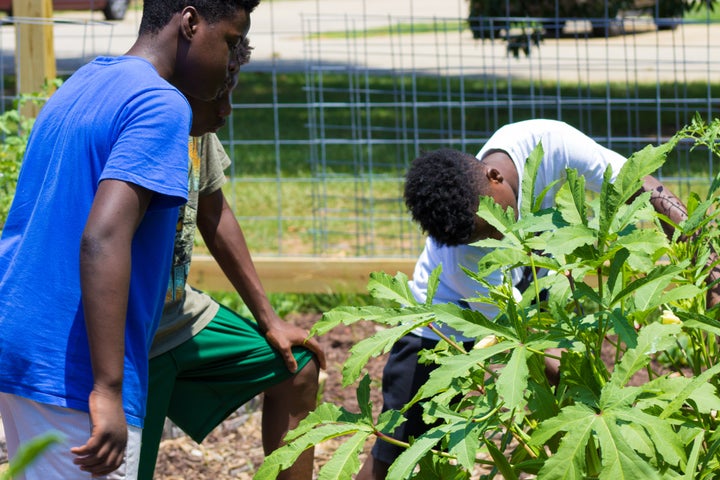 Heard then asked the teens why they wanted to work, assuming that they would say they wanted money. The response Heard got instead surprised her.
"That's when Desmond told me, 'We just don't want to be in gangs.'"
Heard said the other three teens turned their heads away, but Woodard pressed on.
"He said, 'Tell her the truth, tell her they've approached all of us, not just me.'"
The boys confirmed that they had been approached by gangs.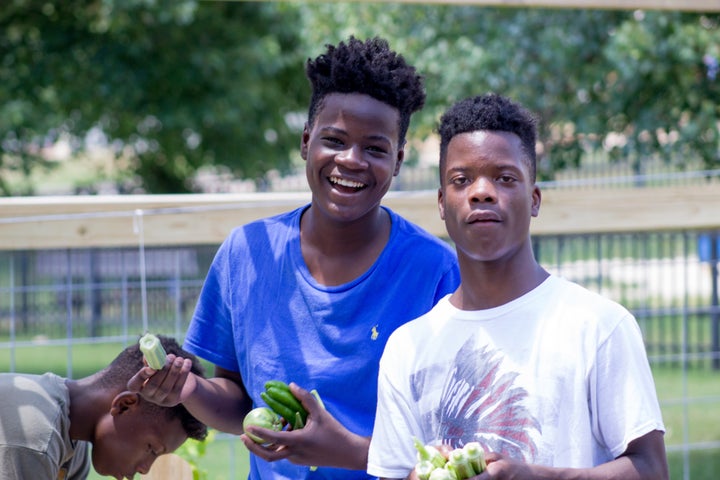 "I knew then we had to put them to work fast," Heard said.
So far the post has received over 600 shares, over 400 likes and comments from people beaming with support.
Heard told HuffPost that the boys are hard workers that don't turn up their noses at any task — even when tending to the community's new chickens.
"Even cleaning out the chicken coop yesterday, they do it and they don't complain at all," Heard said. "Anything we ask they do it."
Related
Before You Go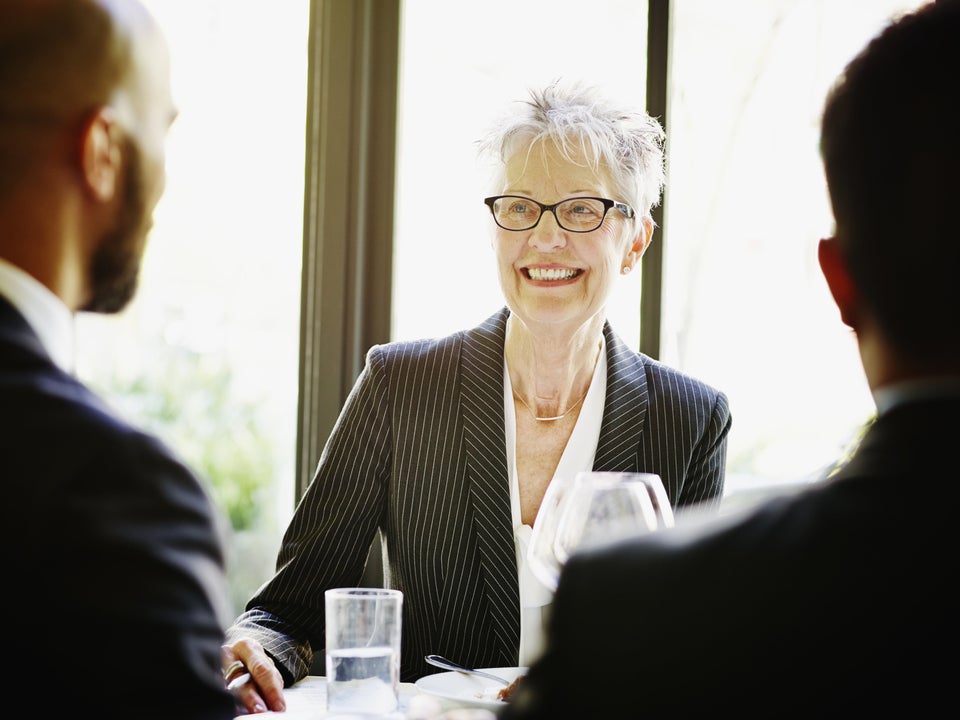 11 Jobs Paying Americans Over $100,000