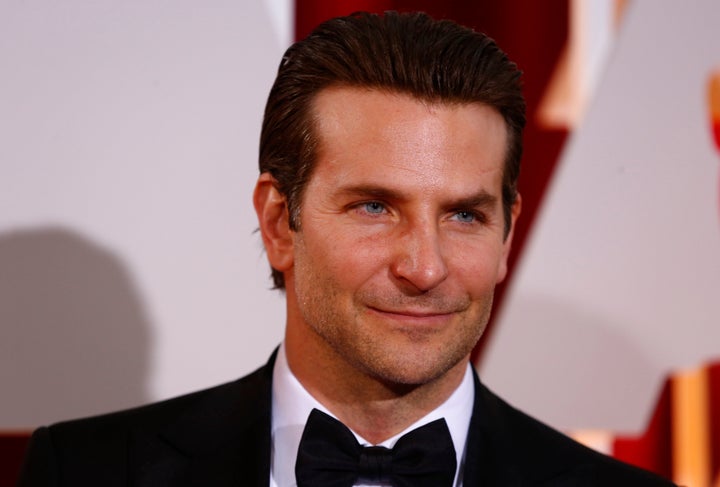 The year is 1993. Bill Clinton is president, Nirvana is one of the biggest bands in the world and high schooler Bradley Cooper is a senior at Pennsylvania's Germantown Academy, writing a steamy editorial about hooking up with his best friend. 
Tommy Rowan, a reporter for the Philadelphia Inquirer, uncovered Cooper's first piece for The Philadelphia Daily News and tweeted it out on Tuesday. The headline, "When best friends cross the line," says it all. 
According to Rowan, Cooper wrote the piece as an 18-year-old intern at the newspaper. He quoted Cooper's introductory paragraph, "Can best friends who are of the opposite sex hook up with each other without destroying their friendship? In my case, yes . . . so far."
The reporter called that declaration "bold." 
"Bold" is one of many words that can be used to describe Cooper's piece. The article goes on to talk about the progression of his relationship with his "best friend," Deborah Landes. 
"I know once you take that step over the platonic line everything is supposed to change," Cooper wrote. "Suddenly you start to hate that guy she always told you was hot. But that's not really true in my case."
His article also includes such gems as: 
There has always been an underlying attraction between the two of us; however, it was never confronted until this year. Before, we could never fathom the idea of being more than just friends, especially because she was involved in a relationship with a friend of mine. After they broke up, things began to change.
This sweet bit about prom: 
We never even thought twice about going to the prom with anyone else.
And a reference to the sun setting on their relationship once summer begins:
It is somewhat easy to say everything is cool now, because we are still in school. The real test will probably come when I have to hear about how much fun she's having at the shore this summer.
Just for fun, here's another photo of Cooper from his high school days: 
Needless to say, people had a lot of thoughts about the article after Rowan tweeted it out.
It's safe to say we all know what happened to Cooper after the article's publication. He went to Villanova University for a year, graduated from Georgetown University with a degree in English, picked up some French at some point and ultimately became an A-list actor. He's now in a relationship with model Irina Shayk and the two have one child, a daughter born in 2017.  
Deborah Landes and a representative for Cooper did not immediately respond to a request for comment from HuffPost.
REAL LIFE. REAL NEWS. REAL VOICES.
Help us tell more of the stories that matter from voices that too often remain unheard.
BEFORE YOU GO
PHOTO GALLERY
Celebrity Photos