Chloe says she envisioned spending her life with her high school sweetheart Malcolm. But, their romance ended in late 2015, when Malcolm tragically fell 15 feet over a rail in an apartment building and died two-and-a-half weeks later.
Chloe, the only witness to the fall, claims that he lost his balance while intoxicated ― but Malcolm's family and friends say they don't believe it was an accident and say they believe Chloe may be responsible for his death – an accusation she denies. Watch her story here.
The 19-year-old says that since Malcolm's death, she has been bullied on social media and that Malcolm's family has turned on her.
"I was actually banned from Malcolm's funeral. No one let me know when it was," she claims. "There were threats made to me, telling me that if I came, they would smash my head in. Some people said that if they saw me they were going to shoot me."
Malcolm's mother, Stephanie, admits that she didn't want Chloe at the funeral. "I couldn't allow her at the funeral not knowing if she killed him or not," she says.
Chloe says after she was banned from Malcolm's funeral, people started accusing her of killing Malcolm.
"People message me and are just, like, 'I heard you pushed him,'" she claims. "I got a message about, 'Hey, can you tell Malcolm I said hey?', like it was supposed to be funny or something."
Chloe also claims that people are attacking her because of her race. "People don't even know who I am. They just know that his white girlfriend killed him. They don't know how he died, what happened," she says. "It's gotten quite out of hand. It's to the point now where I want to delete all of my social media."
On Wednesday's episode of Dr. Phil, Chloe sees Stephanie for the first time since Malcolm's death. Can Dr. Phil help bring closure to this tragedy? Watch more here.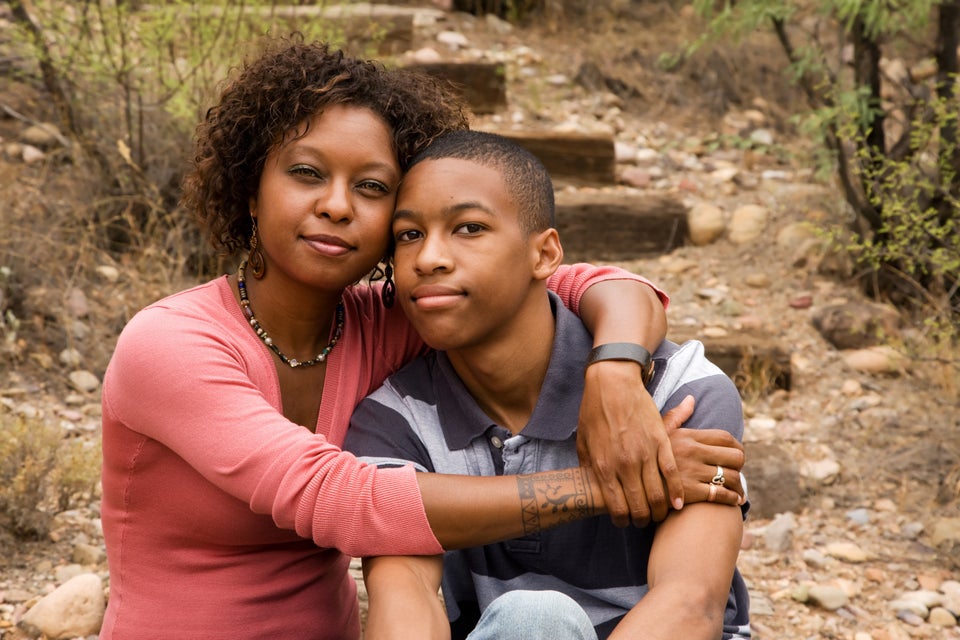 How To Talk About Bullying
Popular in the Community