The family of a 16-year-old Georgia boy is describing how he woke from a coma speaking Spanish instead of English.
The high school sophomore, who has now suffered three soccer-related concussions, fell into a coma for several days. When he woke up, he could only speak in Spanish.
"Our life has changed through this process," his mother, Dorah Nsemoh, told the station.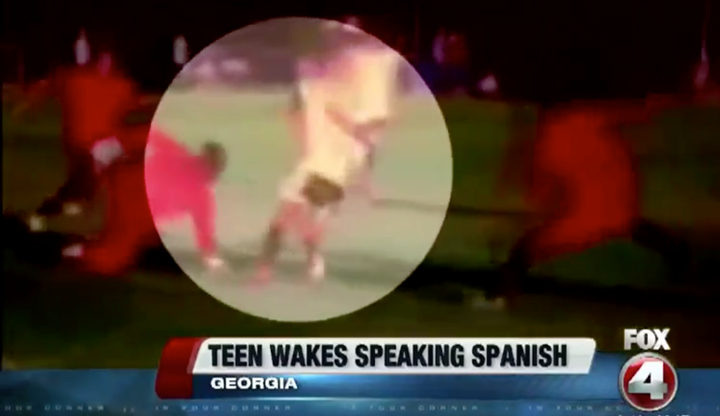 Reuben, whose English has since returned, said he knew a little Spanish because his friends and a brother speak the language. But he'd never felt comfortable holding a conversation in Spanish before his injury, he said.
"I wasn't perfect, but my brother is a really fluent Spanish speaker, so he kind of inspired me with that too," he told WSB.
His Spanish gradually slipped away after he woke up, Reuben said.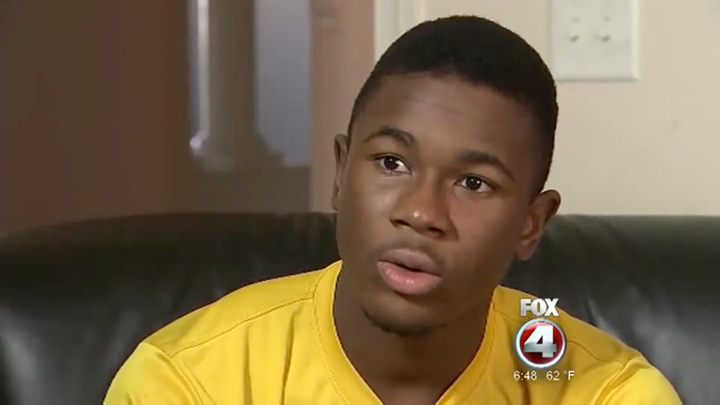 Though Reuben's experience may sound like something out of a sci-fi movie, it's actually more common than some might realize.
Dr. Michel Paradis, who teaches neurolinguistics at Montreal's McGill University, told The Huffington Post it was "not that rare" that Reuben only spoke Spanish upon regaining consciousness.
"For a number of complex reasons, such individuals may recover either both languages to the same extent, one better than the other, or only one of the two," Paradis explained. "These effects are either temporary or permanent ― again depending on a number of factors."
"He is slowly regaining access to English, which is, especially at his age, a good sign," Paradis added. "He probably still speaks about as much Spanish as he was able to before the accident."
Reuben's friends have started an online fundraiser to help pay off his medical bills. Once he's fully healed, he looks forward to returning to his favorite sport ― though his coach insists he'll have to wear a helmet.
"Why not start using it in practice and in the games?" Reuben's coach, Bruno Kalonji, told WSB-TV, advocating use of the safety gear. "Everybody is waiting for that big [injury] before they start wearing the mask. We should try to prevent these things from happening earlier."
Reuben's family did not immediately respond to a request for comment on Monday.
This story has been updated to include comment from Dr. Michel Paradis.
Related
Popular in the Community