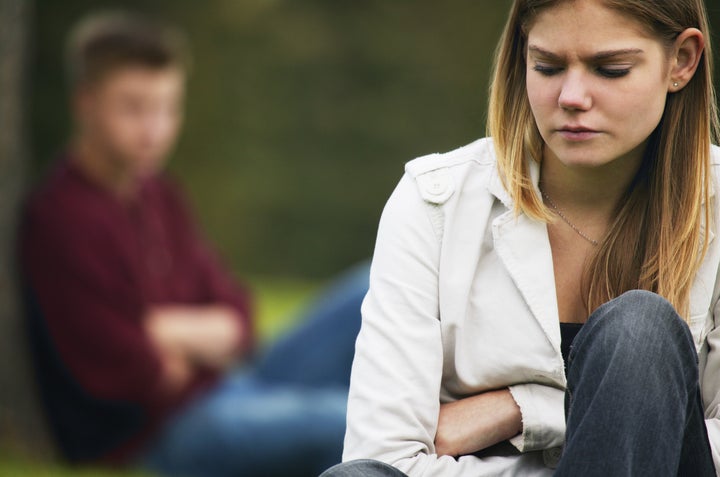 Congress approved of nationally recognizing Teen DV Month in 2010, which is designed to bring attention to the startling amount of abuse in the relationships of many young people. "In a 12 month period, one in 10 high school students nationwide reported they were physically hurt on purpose by their boyfriend or girlfriend," said President Barack Obama last week in a presidential proclamation about Teen DV Month. "And still more experienced verbal or emotional abuse like shaming, bullying, or threats."
The Teen DV Month website shows more disturbing statistics: Nearly 1.5 million high school students nationwide experience physical abuse from a dating partner in a single year, and one in three teens in the United States is a victim of physical, emotional or verbal abuse from a dating partner.
Dating in high school is unique, especially because many students are entering their first romantic relationship, says Colleen Gallopin, director of training and technical assistance at Break the Cycle, the national nonprofit that coordinates the events of Teen DV Month.
"[Teens are] looking around them at their adult influencers and media influencers [and are] figuring out what it means to be in a relationship," she says. "They're also struggling with defining themselves and defining a relationship."
Most high school students are also under the age of 18, so they must get their parents' approval for many important services, such as getting a court's civil protection from an abusive partner or mental health counseling about their relationship, says Gallopin. And to many teens, that uncomfortable talk with parents is a huge barrier to seeking help.
But students in an abusive relationship can get guidance at school, where Gallopin says much of the dating abuse happens. Teachers can try curriculum plans, for example, which aim to identify healthy relationships and prevent or stop abusive relationships. The Break the Cycle website also suggests that teachers be alert to abuse and ready to direct students to the proper resources, such as the National Dating Abuse Hotline.
"It's important for teachers to be aware of teen dating violence, because it's … something that their students are experiencing and seeing with their friends and classmates," says Gallopin. "It's paramount that the educational system be part of this conversation."
REAL LIFE. REAL NEWS. REAL VOICES.
Help us tell more of the stories that matter from voices that too often remain unheard.