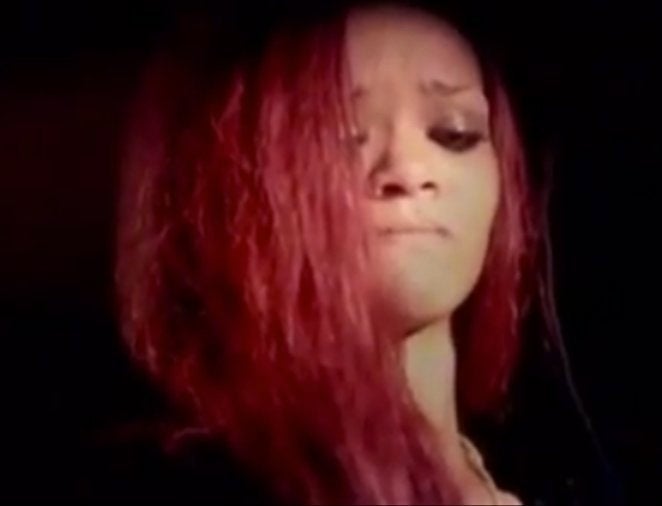 The Violence Against Women Act (VAWA), enacted by Congress in 1994, focuses on four areas: domestic violence, sexual assault, stalking and dating violence. The first three of these issues were each given a designated "awareness month" years ago, but it wasn't until 2010 that February was designated as National Teen Dating Violence Awareness and Prevention Month. As both the mother of a teenage daughter and the leader of an organization committed to helping end violence against women, I'm happy this issue is finally getting the attention it deserves.
While we've become increasingly aware of intimate partner violence among adults in recent years, the same attention hasn't been given to adolescents. Teen dating violence is not only prevalent -- one in three teens is abused by a dating partner -- it is also harder to recognize, track and address because of the population it impacts.
Like domestic partner violence, dating abuse can be physical, emotional, sexual or verbal. With teen dating violence, another dimension is added: digital abuse. Email, texting and social networking sites like Facebook and Twitter make it easy for abusers to monitor a dating partner's activities or spread rumors and offensive remarks.
Just last month, a male student at Oak Park-River Forest High School ranked 50 female students on a list -- which included alleged sexual activity, ratings of body parts and other traits -- and posted it on Facebook. And one in three teens say they are text messaged up to 30 times an hour by a dating partner to find out where they are, what they're doing or who they're with. This is clearly controlling behavior, but some teens accept it as a normal part of dating.
Three years ago, a story broke in the entertainment world that put a face on teen dating violence -- hip hop star Chris Brown, 18, was charged with assaulting his then-girlfriend Rihanna, 19. While the incident created a much-needed dialogue around issues of teen dating violence, the response from many teenagers was alarming. In Chicago, many teens felt the assault was funny, even warranted. And in Boston, a survey revealed that nearly 50 percent of teens actually blamed Rihanna for the assault.
As a mom, it is incredibly upsetting to hear teens say they expect this kind of abuse in relationships -- that it's normal. So what can we do? Obviously, dedicating this month to raising awareness about teen dating violence is a good first step. Education is essential to addressing this pervasive problem. Only 17 states have laws that recommend or require school boards to develop a curriculum on teen dating violence. In Illinois, where physical dating abuse affects 11 percent of teens, education on the topic may be included in curricula for grades 8-12, but is not required.
If education is not readily available in schools, it is up to us, as parents and community leaders, to fill the gap. In a 2009 survey of parents, 75 percent said they had a conversation with their teen about healthy relationships -- but 74 percent of sons and 66 percent of daughters said they hadn't had a conversation about dating violence with a parent.
While we should be talking with our teens about healthy relationships and leading by example, we also need to directly address dating violence and its warning signs. Several local nonprofit organizations, including Between Friends and the YWCA, offer violence prevention programming, both in schools and community workshops around the city. Let's support programs like these, and make sure we are teaching our sons and daughters that violence in relationships is not normal, and it is not okay.

Calling all HuffPost superfans!
Sign up for membership to become a founding member and help shape HuffPost's next chapter