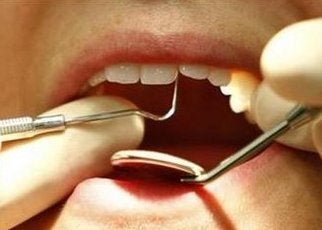 A routine dental procedure took the life of a teenager in Chicago's south suburbs Wednesday, as his shocked and outraged family tries to understand their loss.
Christopher Schutzius, age 17, lost a filling in January while eating a caramel. He went in to Dental Dreams on 12200 Western Ave. in Blue Island to have it replaced, and wound up having root canal surgery as well, the Chicago Tribune reports.
A few days later, he started feeling sick. He stayed home from school Monday, CBS Chicago reports, and took a turn for the worse on Tuesday, when he was rushed to the hospital. The following day, he died.
The Cook County Medical Examiner's office said the cause of death was sepsis, a toxic infection resulting from the surgery.
"All they had to do was replace a filling. Why do a root canal?" she said, adding that Schutzius was not given a prescription for a painkiller or an antibiotic.

A reporter's visit to Dental Dreams found the waiting room crowded with dozens of patients about 5 p.m. Thursday. An office manager said someone would call to comment on the teen's death, but no one did.

"Dental Dreams? Dental nightmare," Serna said.

Schutzius was set to graduate from Eisenhower High School in May of this year. His burial is set for next Tuesday morning in Evergreen Park.