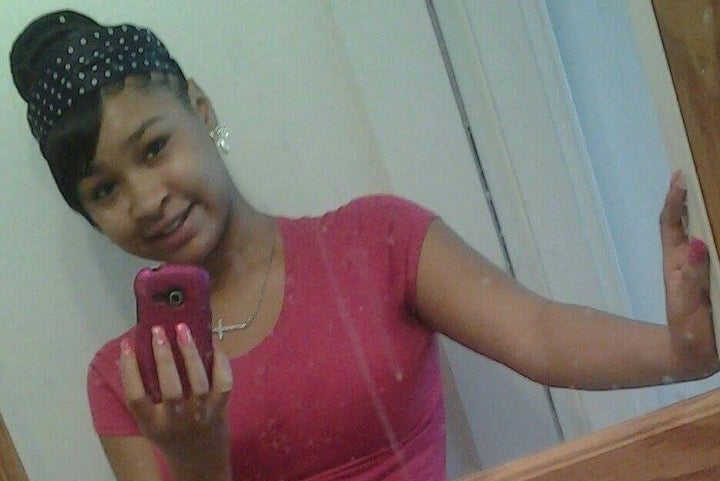 A Kentucky teen who died at a juvenile detention center this month was restrained by guards who used a martial arts move and then failed to check on her throughout the night, a new report finds.
Police initially said that Gynnya McMillen, 16, died in her sleep at Lincoln Village Juvenile Detention Center in Elizabethtown on Jan. 11. But the Kentucky Center for Investigative Reporting reported on Friday that officers took her down using an "Aikido restraint" move, didn't check in on her overnight and waited 11 minutes to give her CPR when they found her unresponsive.
Guards at the center are supposed to check in on juvenile inmates every 15 minutes, but McMillen may have gone unchecked for hours, according to the New York Daily News. One guard is on paid administrative leave for missing the checks, pending an internal investigation.
A state Department of Juvenile Justice spokesman told the Daily News that McMillen refused to take her hooded sweatshirt off when she was booked on a misdemeanor charge of domestic assault on Jan. 10. Several guards then used what the state is calling an "Aikido restraint" move, which could be any number of moves from the Japanese martial art. It's unclear exactly how McMillen was restrained.
Guards tried to wake her with verbal commands at 6:30 a.m., 8:17 a.m. and 8:53 a.m., according to reports. When they tried to physically wake her at 10 a.m., she was "cold" and unresponsive in a sleeping position.
The responding guard then waited nine minutes to call 911, and another two after talking with dispatchers, according to a CBS report.
"The staff performed an Aikido restraint hold to safely conduct a pat-down search and remove the youth's hoodie," a state official wrote in an incident report. "The purpose of having multiple staff involved in a controlled restraint is to ensure the safety of the youth and staff."
The teen's "repeated refusal to cooperate with staff and remove her outer garment prompted the restraint," the official wrote.
McMillen's attorney, Ron Hillerich, told WLKY that the teen "was a healthy young lady." Preliminary autopsy reports found no signs of overdose or trauma.
Popular in the Community