A teenage boy collapsed and died last month after consuming three caffeinated drinks in the space of two hours ― and his father wants to make sure it doesn't happen to anybody else.
Davis Allen Cripe, 16, drank a McDonald's cafe latte, a large Diet Mountain Dew and an unidentified energy drink before suffering a caffeine-induced cardiac event on April 26 in Chapin, South Carolina, a coroner said at a press conference on Monday.
An autopsy showed that Davis, a student at Chapin's Spring Hill High School, had no undiagnosed heart conditions and no drugs or alcohol in his system. He was otherwise healthy when he likely suffered an arrhythmia, or abnormal heart rhythm, Richland County coroner Gary Watts said.
Watts stopped short of describing Davis' death as a caffeine overdose, but he stressed that caffeine played some kind of role in the teen's death.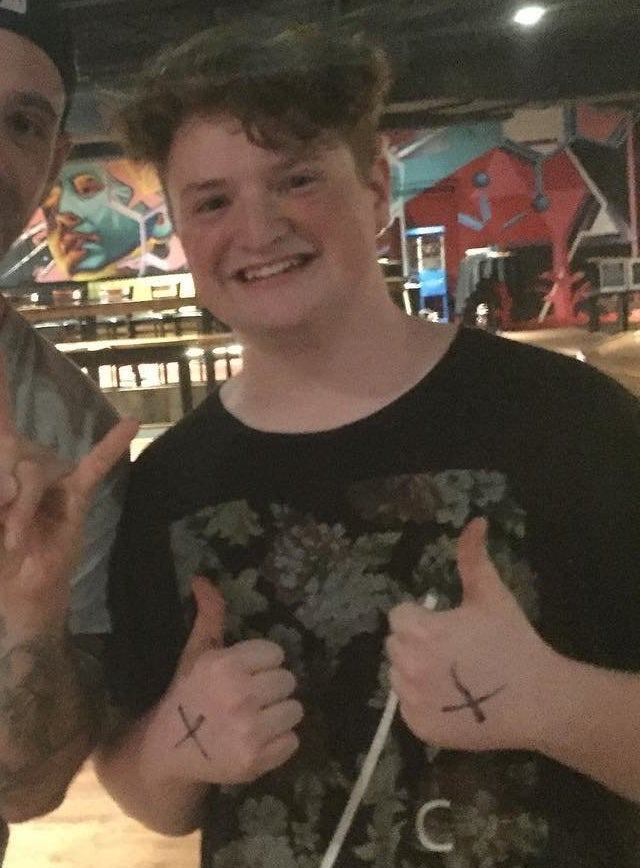 "The purpose here today is not to slam Mountain Dew. It's not to slam cafe lattes, it's not to slam energy drinks," Watts said Monday. "But what we want to do is make people understand that these drinks, this amount of caffeine, how it's ingested, can have dire consequences, and that's what happened in this case."
Dr. Amy Durso, deputy chief medical examiner for Richland County, stressed that the amount of caffeine Davis drank, and the short span of time in which he consumed it, were likely key factors in his death.
"A cup of coffee, a can of soda isn't going to cause this kind of thing," she told reporters. "It's the amount and the time frame in which these caffeinated beverages are consumed that can put you at risk, for anybody really, and that could cause sudden arrhythmia and in rare cases, such as this one, can cause death."
Davis' father, Sean Cripe, also spoke at the press conference, describing how his son was strongly against drugs and alcohol. But in spite of Davis' clean lifestyle, Cripe emphasized, it was a legal stimulant that contributed to his death.
"I stand before you as a brokenhearted father and hope that something good can come from this," he said. "Parents, please, talk to your kids about the dangers of these energy drinks. And teenagers and students, please stop buying them. There's no reason to consume them. They can be very dangerous."
Cripe isn't the only one warning about the risks of caffeinated beverages.
Dr. Marcie Schneider, who co-authored a 2011 clinical report on the consumption of sports drinks and energy drinks in children and adolescents, stressed that Davis' consumption of an energy drink is what really stood out to her.
"It's not just that this kid had too much coffee," she told HuffPost. "This kid also had an energy drink."
Some such drinks contain combinations of ingredients that can prove harmful, and in some cases even fatal, Schneider warned.
"In an energy drink, there's much more than caffeine. They have all these other ingredients ― like taurine, that acts like caffeine, [and] guarana, which actually potentiates caffeine," she said. "I'm concerned with caffeine for sure, but at least with coffee, I sort of know what I'm getting: water and caffeine."
Asked if she believes there should be age regulations for buying energy drinks, she replied: "Absolutely."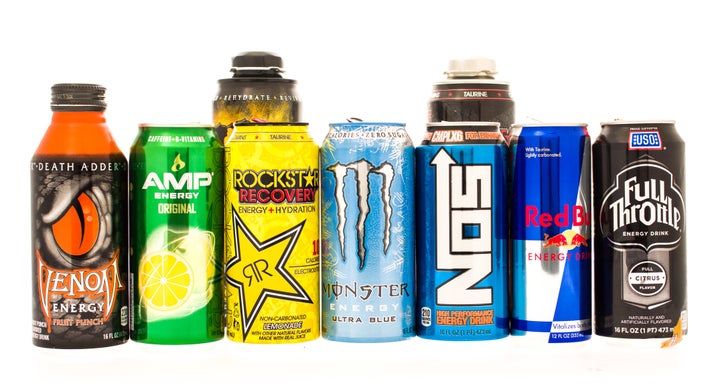 "The energy drinks, they are just things that you shouldn't buy," she said. "Once a person is 18, they can do what they want."
Dr. Steven Lipshultz, interim director of the Children's Research Center of Michigan and professor of pediatrics at the Wayne State University School of Medicine, also emphasized the risk such drinks carry for children and teenagers.
"Many of the added ingredients have never been tested for safety in children and have never been tested in the form of energy drinks," he told HuffPost.
Sometimes, when a child experiences a medical emergency after consuming an energy drink, it turns out he or she has some kind of underlying health issue. But not always.
"There are people who are more susceptible to the health effects of energy drinks than others," Lipshultz said.
Remarking on Davis Cripe's death, he said: "Is this unexpected? Absolutely not. Is this the first case in the world? Absolutely not. Is this something that we've been trying to alert the public to the health consequences? Absolutely."
Lipshultz said his interest in the effects of caffeinated drinks on children began in 2007, when he was a children's heart specialist at a hospital in Florida.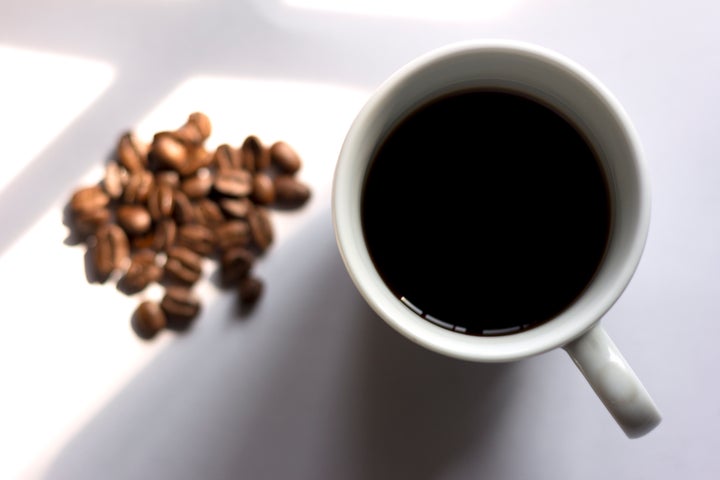 Children would come in feeling unwell, with racing hearts, he said. Sometimes they'd need IVs and observation. It would turn out they'd consumed energy drinks.
Wanting to know how prevalent these incidents were, Lipshultz and a team went through 2.3 million calls to the U.S. National Poison Data System between 2010 and 2011, scanning for mentions of caffeinated, non-alcoholic beverages. When it came to calls for children, the results were "shocking," he said.
Roughly 50 percent of all calls concerning energy drinks were for children younger than 6, according to the findings, published in 2013.
"It's very disturbing," Lipshultz said, noting that in many cases it must have been the parents or guardians who made these drinks available to a young child. "It's not like they went to the 7-Eleven and said 'Here's $3, I want an energy drink.'"
What amount of caffeine could be considered safe for children? Lipshultz declined to say.
"I think it's sometimes misleading when you say 'It's safe as long as you're below a certain threshold,' because that's not what we've found here," he said.
"I think it's sometimes misleading when you say 'It's safe as long as you're below a certain threshold,' because that's not what we've found here."

- Pediatric cardiologist Dr. Steven Lipshultz
A key difference between soda and energy drinks is that the Food and Drug Administration considers soda a food product, whereas energy drinks are classified as dietary supplements. This means soda is "more highly regulated," Lipshultz said. One result of this is that the actual amount of caffeine in energy drinks often goes unlisted.
Lipshultz stressed that energy drinks have no place in pediatric diets ― something the American Academy of Pediatrics has also stated.
Caffeine has been found to increase heart rate, blood pressure, speech rate, motor activity, attentiveness, gastric secretion, diuresis, and temperature, according to the AAP report that Schneider co-authored. It's also known to create sleep disturbances, increase anxiety disorders, and trigger arrhythmias, as is thought to have happened in Davis' case.
Caffeine "has been linked to a number of harmful health effects in children, including effects on the developing neurologic and cardiovascular systems," the AAP's report concluded.
The findings included children as young as 5 consuming the caffeine equivalent of a can of soda every day.
"Because of the potentially harmful adverse effects and developmental effects of caffeine, dietary intake should be discouraged for all children," the AAP advised in its report.
CORRECTION: An earlier version of this story mistakenly referred to Davis Cripe as "David." HuffPost regrets the error.