A hickey turned out to be the kiss of death for a 17-year-old boy in Mexico City.
The woman's skin-sucking could have created the blood clot that traveled to Julio's brain and led to the stroke, according to Hoyestado.com.
His girlfriend, who has not been publicly identified, is reportedly in hiding. Sources told Hoyestado.com that Julio's parents were already upset over the relationship due to the age difference.
Hickeys usually just cause blemishes to the skin and, occasionally, the reputation, but there have been reports of more serious physical damage.
In 2010, the New Zealand Medical Journal wrote up the case of a 44-year-old woman who was rushed to the hospital after losing movement in her arm under mysterious circumstances. At first, doctors couldn't figure out why the woman was having a stroke.
Eventually, they noticed a bruise on her neck and figured out that the suction on a major artery created a blood clot that caused a minor stroke, according to KUTV.com. The woman survived.
Support HuffPost
The Stakes Have Never Been Higher
Related
Before You Go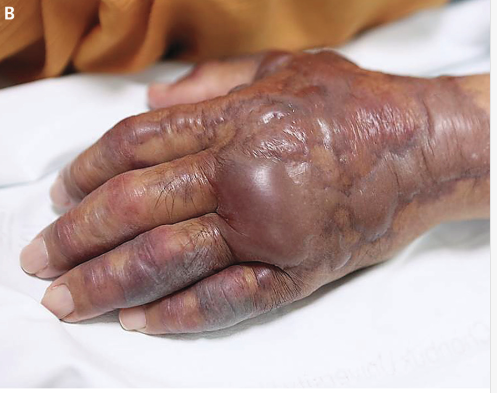 Wild X-Rays And Medical Photos
Popular in the Community