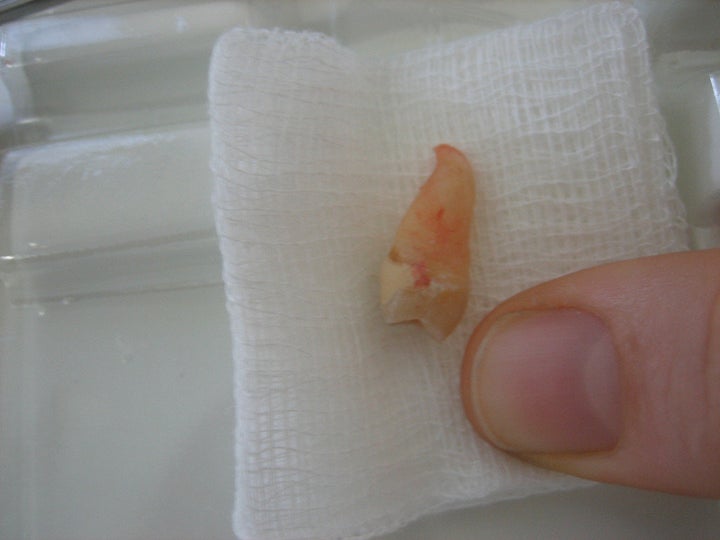 But now the parents of one teen who lost her life from complications during the procedure are suing her surgeon and anesthesiologist, asking how their daughter could have died during a procedure performed on over 5 million Americans per year, ABC reported.
The civil suit raises questions about whether the procedure is actually as necessary as some organizations say and whether the risk of surgery actually outweigh the benefits. This was exactly what happened in this case, say the parents of 17-year-old Jenny Olenick, who died in April when her heart rate and blood oxygen dropped to fatally low levels during the surgery and doctors were unable to resuscitate her.
This isn't the first instance of death resulting from wisdom teeth extraction surgery. Another teen, 14-year-old Ben Ellis, died this December the day after undergoing the same surgery, Jezebel reported.
One strong proponent of extraction surgery is the American Association of Oral and Maxillofacial Surgeons. In 2010, the organization released the report "Conventional Wisdom about Wisdom Teeth Confirmed" which outlines their research confirming "what dentists and health professionals have been telling patients for years: having your wisdom teeth removed while you are young helps you stay healthy."
"An absence of symptoms does not equal the absence of disease," the organization says in a press release. "Eighty percent of young adult subjects who retained previously healthy wisdom teeth had developed problems within seven years."
For others, however, more evidence is needed to prove that having dental surgery -- especially one that requires anesthesia -- is absolutely necessary to prevent health complications from wisdom teeth.
According to doctors from The Cochrane Collaboration, an organization that reviews medical research, a better approach to wisdom teeth might be "watchful monitoring" instead of jumping into surgery, Science Daily reported.
"Prudent decision-making, with adherence to specified indicators for removal, may reduce the number of surgical procedures by 60 percent or more," the review author told Science Daily after studying medical research on wisdom tooth removal.
It may make sense that professional dental organizations discourage "watchful monitoring" instead of costly surgery considering the amount of money the procedure generates each year for the dental profession. According to Jezebel, dental consultant Jay Friedman wrote in the American Journal of Public Health that:
Third-molar surgery is a multibillion-dollar industry that generates significant income for the dental profession. It is driven by misinformation and myths that have been exposed before but that continue to be promulgated by the profession. At least two thirds of these extractions, associated costs, and injuries are unnecessary, constituting a silent epidemic of [physician-induced] injury that afflicts tens of thousands of people with lifelong discomfort and disability.
Related