One bold act has taught a teen that she's not as alone as she thought.
Karla Martinez woke up on Tuesday morning to discover a note and cash from her mom. The 18-year-old just started her freshman year at California State University, Long Beach, and was planning to take her driver's test that morning.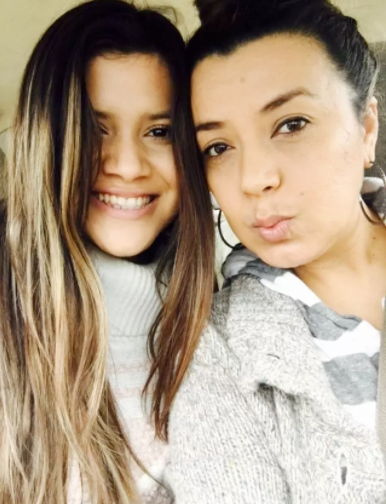 So her mom, Tania — who leaves for work really early in the morning — left her daughter some money to cover the fees. Along with the cash, Tania also shared some devastating news in a note that read: "Here's money so you can pay your test, good luck baby. I'm left with my heart broken, they canceled the permit that you have."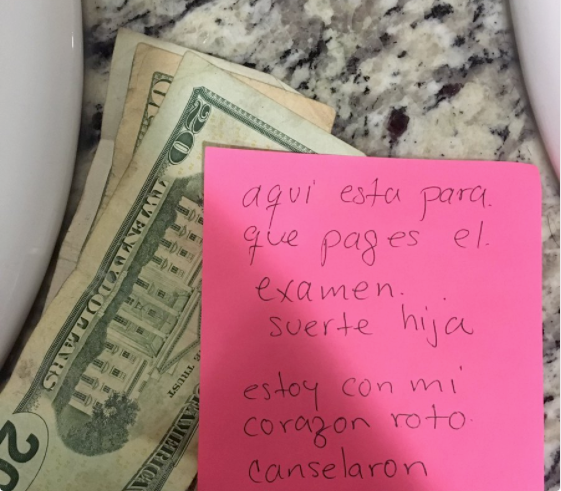 The permit Tania is referring to is the Deferred Action for Childhood Arrivals program, which gives protection to undocumented immigrants who were brought to the United States as children. On Tuesday, Attorney General Jeff Sessions announced that the program would terminate in six months, putting nearly 800,000 young adults, including Karla, at risk of deportation.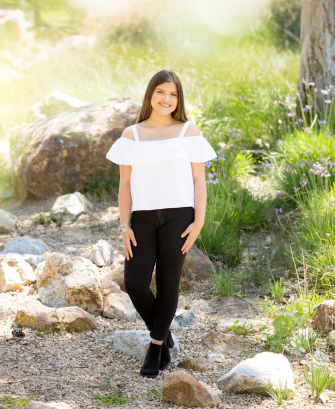 "When I read the note at first I was just in shock and then I stared crying," Karla told HuffPost. "I called her freaking out asking what would happen to me now?"
Tania handled the situation as best she could.
"She was telling me that everything was going to be OK and that she's never going to let anything happen to me and she will fight forever for me," Karla said. "But I could tell she was really trying hard to hold back her tears."
Karla, like many DACA recipients ― commonly referred to as "Dreamers"― has been living in the U.S. for most of her life. Tania brought her daughter to the states from El Salvador in 2004, when Karla was 6, so her child could have a better life.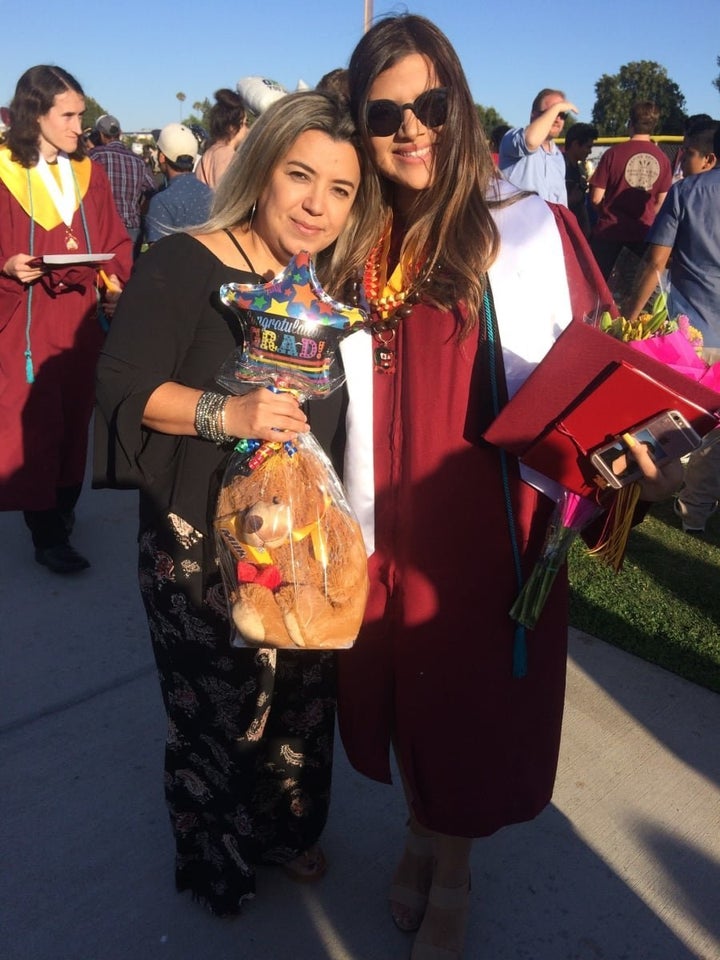 Karla said that she is grateful for what her mother did, but her undocumented status has always made her feel isolated.
"I've just always felt kind of trapped and not able to do things that most of my friends were able to," Karla said. "Ever since middle school when I really started understanding the whole process, I always felt like I had to hide it from people because I was always so scared. And my friends, it seemed to me like I never really got to show them the real me and tell them who I truly am and where I came from."
Karla said that even after she got into college — thanks to the California Dream Act, which helps students who are in the country illegally receive financial aid — she still felt like she had to keep her status a secret.
"At registration for school they gave us a paper where it has all our information including where we were born that had to get stamped by every section," she said. "And I would always cover up my information because I would get really nervous if anybody would look over and see that I wasn't born here."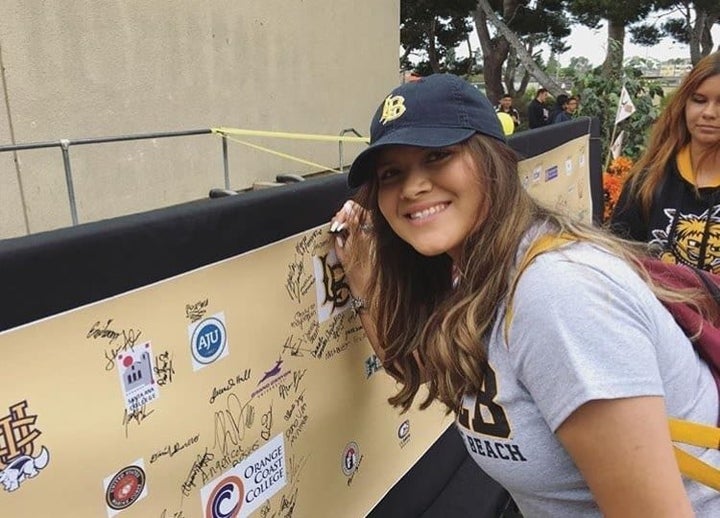 Yet, on Tuesday, as Karla looked down at her mother's note, she felt like she couldn't hide anymore.
"I just really wanted to make people aware and see that there's people all around them going through this," she said.
"I just really wanted to make people aware and see that there's people all around them going through this."

Karla Martinez
Karla decided to snap a photo of her mom's note and post it to Twitter. Along with the photo she wrote the caption: "This is my mom giving me her hard earned money to take my written test for later today. Waking up to the news about #DACA was rough ..."
Karla admits that opening up about her status really freaked her out. 
"I first typed it all out and then tweeted it but immediately deleted it," she said. "Because I didn't know if it was the right thing to do or even a good idea. But then I was just so upset that I did it [again]."
She followed it up with two more tweets:
The post soon went viral, receiving over 13,000 likes and 4,000 retweets. Karla received an overwhelming amount of support and love — especially from fellow DACA recipients.
"I was really shocked at how the responses were mostly positive and how people who didn't even know me were sending me so much love and support," Karla said.
She also admitted that becoming an "open book" has helped her connect with lots of other DACA recipients online and off, who have been sharing information and tips with her on what to do next.
One thing Karla does know for sure, however, is that she's not giving up on her education.
"I hope to continue school after my permit expires. But I probably won't be able to continue to attend Long Beach anymore due to the tuition cost. I would have to start paying out-of-state tuition," she said. "But I will continue to go to school, however I can." 
REAL LIFE. REAL NEWS. REAL VOICES.
Help us tell more of the stories that matter from voices that too often remain unheard.