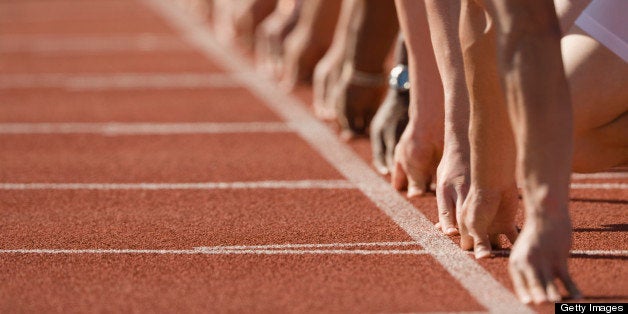 This is a regular column featuring original poetry and fiction by and for teens, provided by Figment, the online community writing site for young readers and writers.
I paced behind the line, taking deep breaths and muttering under my breath.
"Twelve-point-oh-one. Eleven-point-nine-two. Eleven-point-eight-nine. Eleven-point-eight-five."
"Tanya, you'll do fine," Sarah murmered. I glared at her, but she just put her hand on my shoulder and glared back.
"You made it this far. You can do anything." She smiled, and I tried to smile back.
"Eleven-seven," she reminded me, in the same soothing voice. As if I could forget. "Go get 'em."
I still didn't say anything, just grabbed the water bottle from her hand, and took a swig. After seven years of running together, she knew better than to get offended. We would go out for pizza after this, celebrate my last track season, and laugh about my nervous antics. But right now all I could manage was a curt nod of thanks. I handed the bottle back to her and she opened her mouth, as if to utter more words of encouragement, then closed it. The scout. I knew she wanted to say something, but the state meet was so much pressure anyway. I resumed my pacing, and thought of other things. Fast start. Eyes up, chin up, knees up. Good cadence. Don't turn your head. Lean.
So soon? I glanced at Sarah, eyes wide with panic, and she glared at me again. You knew this would happen. Relax.
I re-checked my starting block, trying not to think about the man with the Oregon jacket in the bleachers. Then the silence fell. My shoulders were up by my ears, my knees locked straight. Relax!
I hopped twice in my lane. Exhale. Feet in place.
Inhale. Stomach clenched, adrenaline rush. Hands on the line, butt up, poised. Ready.
The pause seemed to stretch on forever. Wasn't there something I had to worry about?
The gun sounded and I was out, feet acting instinctively, my brain still stuck at the blocks.
Lungs burning, arms pumping, head up, eyes ahead, big strides, fast turnover. A blur in my far left peripheral vision.
Faster! Legs tiring, lungs gasping, almost there -- lean!
Stumbling to the grass, I fell to the ground at Sarah's feet. She offered me water again, but I batted her away. Fighting unconsciousness, I could think of nothing but oxygen. That is, until the man entered the blurred edges of my vision.
"Congratulations," he said. "Eleven-point-seven-four, that's very impressive. Have you considered running for Oregon?"
Behind me, Sarah let out a little gasp and grabbed my wrist, trying to pull me to my feet. I nodded, breathless all over again.
"Oh, she won't stop talking about it!" Sarah exclaimed. God bless her. "Tanya's an incredibly hard worker, she gets good grades, she's in student council, and obviously she's a great runner, she'd love to go to Oregon, it's her number one choice -- "
The man -- Mr. Scott Wilkinson is his name, though I'm not sure if I should know that -- cut her off with a laugh. "Well, that's great to hear. I'm sure Miss Richards will be hearing from us very soon."
Finally able to stand up straight, I shook the scout's hand and smiled at him, then he turned away and walked back to the bleachers. Sarah started squealing behind me, but I just grabbed my water bottle from her and sat back down.
"Eleven-point-seven-four," I whispered to myself. "The University of Oregon. Eleven-seven-four." Shaking my head in wonder, I took a sip of water and waited for my breath to return.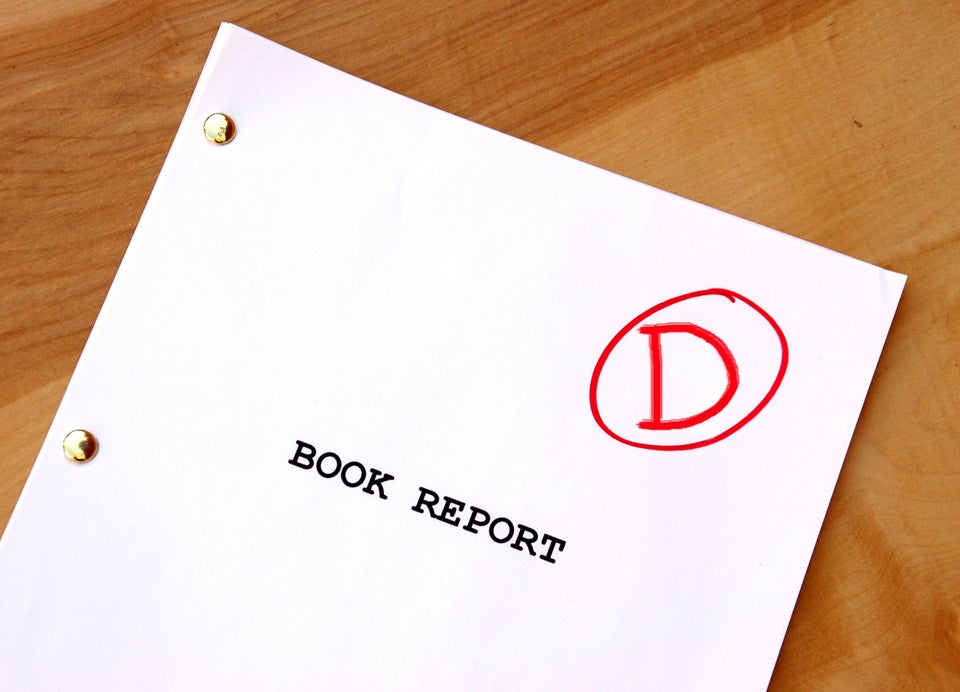 5 Ways To Take The Stress Out Of Starting High School