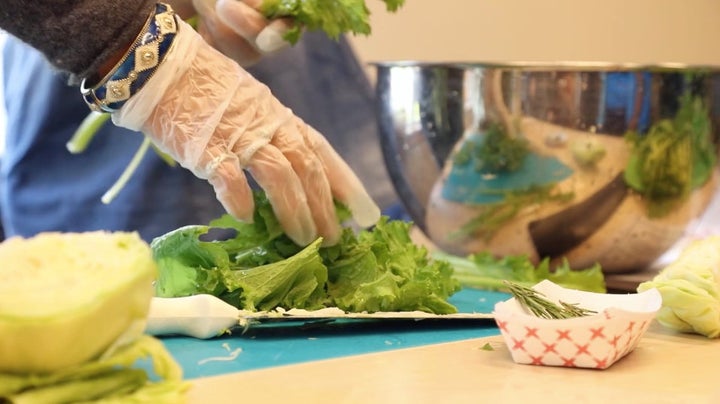 Many low-income U.S. teens are resorting to risky and disturbing behaviors like stealing, selling drugs or trading sex — through "transactional" dating with older, wealthier individuals — in order to get food.
An estimated 6.8 million young people between the ages of 10 and 17 don't have enough to eat.
This is according to a new report released earlier this month by the Urban Institute research group in collaboration with Feeding America, a nonprofit hunger organization.
The report's findings, which were based on a series of focus groups with teens in 10 communities throughout the country, were "shocking" to its co-author Susan J. Popkin, a senior fellow at the Urban Institute. And that's despite a background that includes 30 years of researching poverty.
"We found the same story of kids being very aware of food insecurity in their community," Popkin said. "I thought maybe there'd be somewhere we went where the kids would say, 'No, this doesn't happen here,' but that didn't happen."
The fact that the report shocked Popkin and has attracted so much media attention since it was released can be attributed to the fact that hunger in teen populations is a problem that is has been largely overlooked when compared to younger children experiencing food insecurity.
Typically, Popkin said, younger children and teens all get lumped together in research settings, which erases the unique challenges facing the older youth population. This includes the fear teens experience of being stigmatized by their peers for needing assistance and the pressure of finding work and supporting their family as part of an "expedited adulthood."
The older youth are also often stereotyped and "viewed through a negative lens" once they get caught up in the types of risky behaviors identified in the report, Popkin added.
"They're [viewed as] part of the problem and not the solution if they're engaging in some of the things the kids talked about — shoplifting, stealing, selling drugs, transactional dating," she said. "They get treated as status offenders and caught up with the juvenile justice system instead of being treated as kids who are traumatized and need help and support."
So, how do we fix the problem?
The report outlined a number of proposed solutions, including increasing the amount of food provided by the federal nutrition assistance program, or SNAP, and expanding programs that expand job opportunities for low-income youth.
Progress is already being made toward another solution outlined in the report, which involves teens directly: making food charity programs, like food banks, more teen-friendly.
A pilot program in Portland, Oregon, aimed at addressing food insecurity in the New Columbia neighborhood, a public housing community on the city's north side that also struggles with access to affordable, fresh healthy food, is having an impact on this front and was featured in the report.
The signature piece of the program, led by a group of teens called the Youth Community Advisory Board and supported by Feeding America, is its monthly Harvest Share, when the Oregon Food Bank drops off free, fresh organic food that the teens distribute to families in need.
The Harvest Share has been a tremendous success, serving more than 100 households each month, according to Assefash Melles, who oversees the program. Last month, she said, the youth provided food for 120 food-insecure households.
The New Columbia program is now entering its second phase, where the teens will train a younger class of volunteers through a 15-week youth empowerment curriculum. This will enable more of the community's youth to directly participate in the council's mission to reduce the stigma that often blocks teens and their families from accepting help.
The fact that teens are directly involved in both planning and executing the program is key to its success, Melles said.
"Sometimes, as adults, we don't go to the kids and ask for solutions. We put programming in place without really asking them," Melles told The Huffington Post. "You need to do an assessment, understand them and their families and build a trusting relationship. When you build that trust, it's amazing what comes out. They know what they want to do and they own that."
Teens themselves are deeply involved with other efforts to address the issue throughout the country.
Another example cited by Popkin is the spread of in-school food pantries that allow students to anonymously grab food they and their family need. In recent years, pantries like these have cropped up in high schools in a number of states including Wisconsin, West Virginia and Tennessee.
Another strategy to address the problem is to integrate food assistance into existing after-school programming that teens already take part in.
At the Loveland Public Library in Colorado, teen services director Amber Holmes leads the youth-focused Teenseen program.
Last year, when Holmes and other staffers noted that teens taking part in their after-school programming and services were arriving "ravenous" with hunger after not eating since lunch. So they began to offer small, shelf-stable snacks.
The snacks were a hit and Holmes said the offering of food contributed to increased participation in the program and resulted in fewer conflicts between groups of teens. But library staff still wanted to do more.
"We found a packaged granola bar or some pretzels weren't really meeting the nutritional needs for the kids," Holmes said.
Beginning last month, the library partnered with the Food Bank for Larimer County to become a Feeding America-sponsored Kids Cafe site. This means that, twice a week, the library offers cooked-from-scratch foods that the food bank delivers to the site.
Holmes said she is impressed with the way the teens have taken ownership of the program, taking part in the library's teen advisory board and even helping to fundraise the money needed for the library to purchase a refrigerator required so that the facility could become a Kids Cafe site.
"There's this stereotype of teens misbehaving and doing awful things, but the kids I see every day are making the choice to come to the library, that could be out there experimenting with drugs, sex, alcohol and theft," Holmes said. "They're choosing to come here, so we need to rise to that and meet their needs."
For such programs to continue to succeed, they will need ongoing support from policymakers and funders. And those sorts of relationships will require stronger research and data specific to food insecurity among teens.
Little data like this currently exist so the problem remains largely misunderstood, Popkin admitted. That knowledge gap will need to be addressed so that the problem can be effectively dealt with.
"I imagine that when most people think about child hunger, they think we're talking about little kids and they aren't thinking about their older brothers and sisters," Popkin said. "So we need to know more about what's happening to understand how bad it is."
Before You Go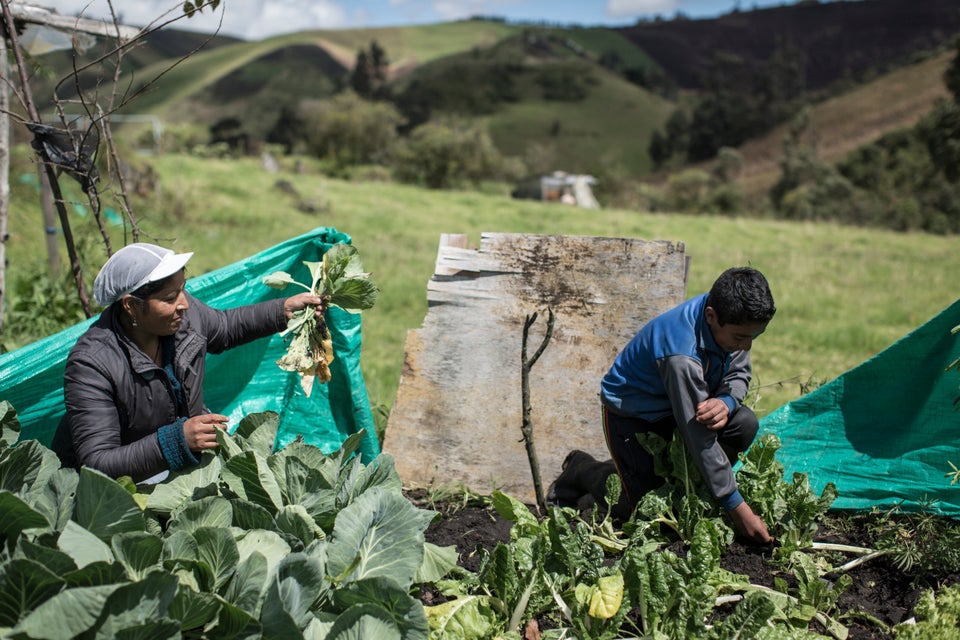 Women Are Key To Ending Hunger
Popular in the Community