A high school senior was unfairly booted from her prom for a dress that didn't break any dress code rules, her mom said. The principal of the school has since said the dress code will be reviewed.
Last Friday, 18-year-old Mireya Briceno was sent home from the Muskegon High School prom just one hour after she got there for wearing this backless dress: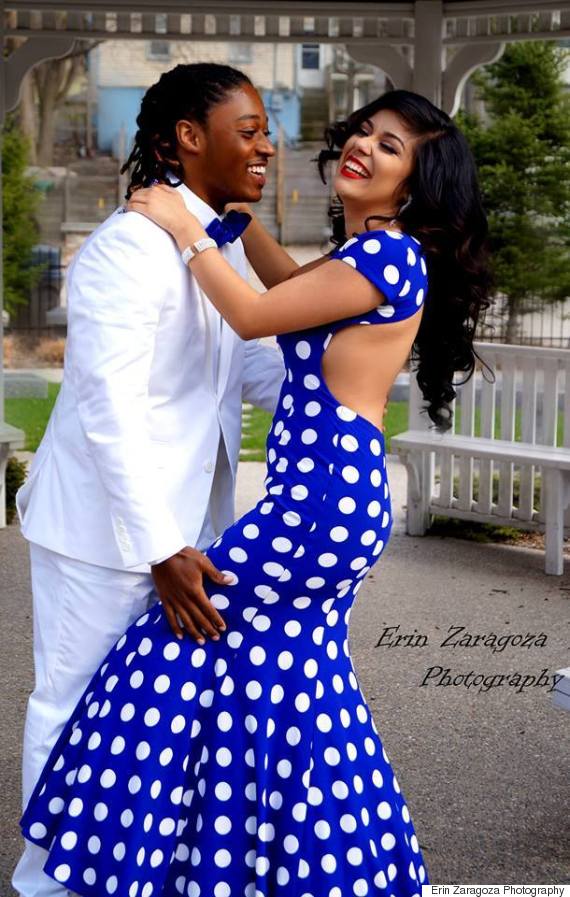 "They asked her to stand-up and turn around, so she turned around and they simply told her 'You're in violation. You need to go home,'" Briceno's mother, Connie, told West Michigan's Fox 17.
She said the school's dress code forbids students from wearing a dress that exposes their midriff.
"When you look in the mirror, there should be no skin showing around the midriff area," Connie Briceno said. "When her arms were down, you couldn't see any skin."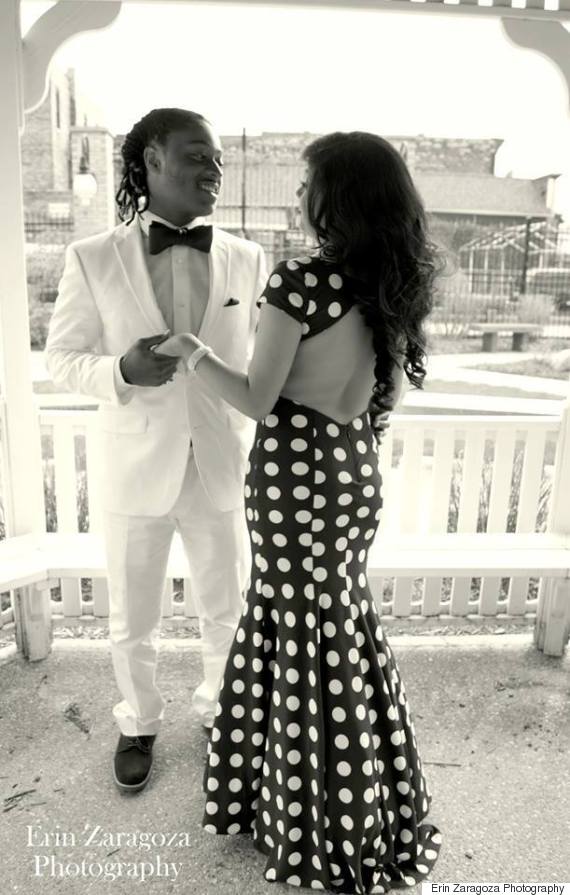 Principal Brad Perkins initially defended the school's decision when questioned by the Fox affiliate, but he now tells The Huffington Post that the dress code will be reviewed in the fall.
"We've had a significant amount of discussions and there's been a lot of learning on both sides," Perkins said. "We're looking at all the procedures and we want to make sure we respect the parent and the child."
Perkins said he wishes he could have spoken with Briceno before she left the prom so the two could have worked out an agreement that would have allowed her to stay. Perkins also said he will make it clear that, in the future, if students feel they're being unfairly punished for a dress code violation, they can talk to him about it.
Perkins declined to say what about Briceno's outfit violated the dress code "out of respect" for the student and her mom.
Briceno's mother told HuffPost she's still waiting for "an apology and an explanation" from Perkins about why her daughter was asked to leave.
Erin Zaragoza, the photographer who took pictures of the teen wearing the dress, told HuffPost that Briceno's outfit was "classy."
"I never take photos of anything I think is inappropriate or too revealing and when I [saw] her dress, I thought it was beautiful and classy," the photographer said. "She has such a great fashion sense and did not deserve to be kicked out of prom."
Popular in the Community