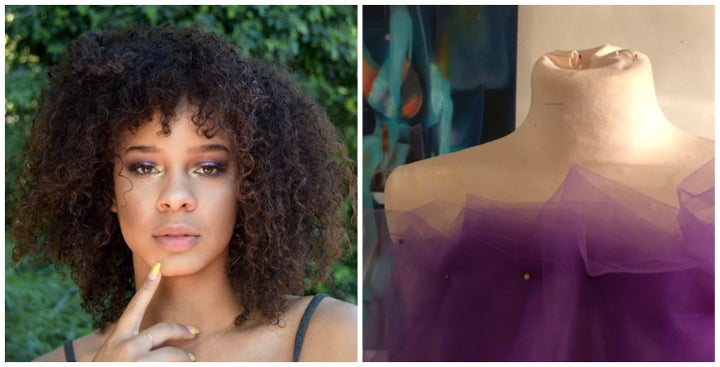 Isn't she pretty in … purple?
Shami Oshun, a 17-year-old from California, wasn't going to go to prom. But she ended up buying a ticket right before the big night for one very sweet reason.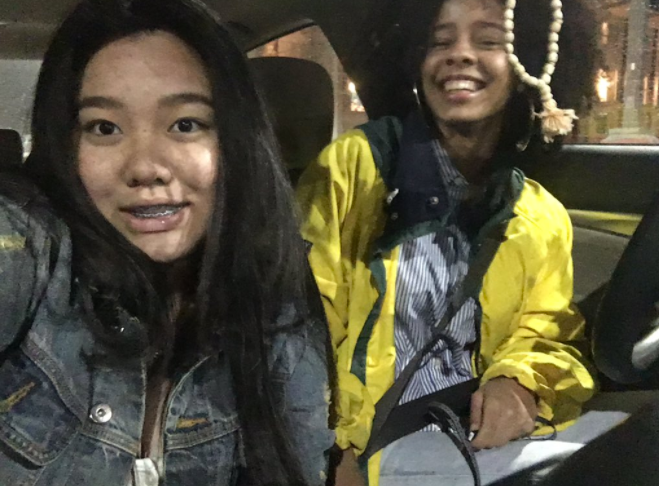 "My best friend really wanted to go and I didn't want her to go alone," Shami told HuffPost.
The teen has been sewing since she was 8 years old and owns her own online store, shamioshun.com, where she sells her handmade creations. So she also had a teeny weeny ulterior motive.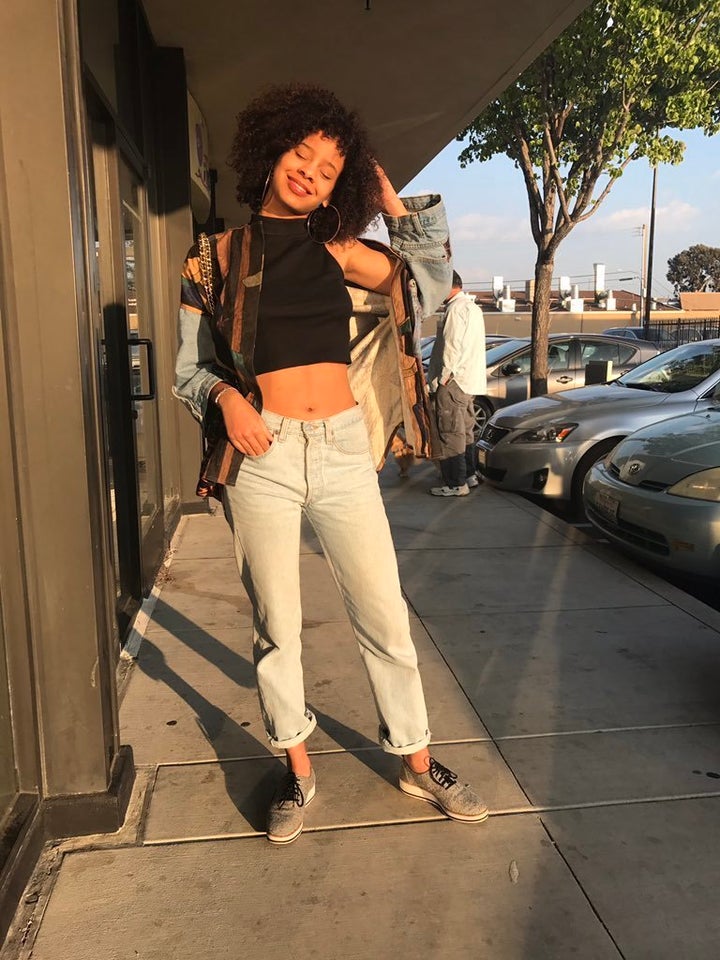 "I was like, 'Oh yay, prom! An excuse to make a really fancy dress.'"
On Friday, the day before the prom, Shami ran to her local fabric store and spotted some purple tulle and was instantly inspired. She paid $15 for it, ran home and got to work.
Shami worked for about two hours the night before prom. She had to cut her time short, because she ended up stepping on a needle that went so far into her foot, she had to have her dad help her pull it out.
The next morning, which was the day of prom, Shami worked for about three or four more hours. But it wasn't without its challenges.
"Once I got to the top of the dress, my machine broke, so I had to hand stitch the rest," she said.
But Shami insisted that she loved "the rush" of having a time limit and "doing what I could."
"I felt like I was on 'Project Runway'!" she told HuffPost with a laugh.
Ultimately, Shami made it work.
Just before her prom on Saturday, she made herself an absolutely gorgeous dress.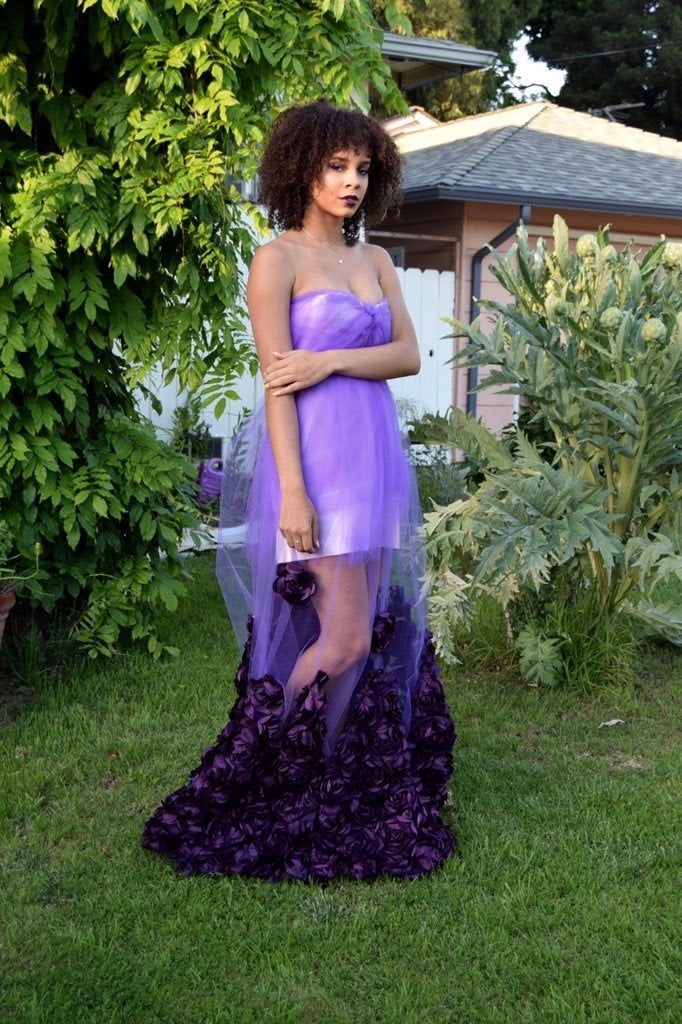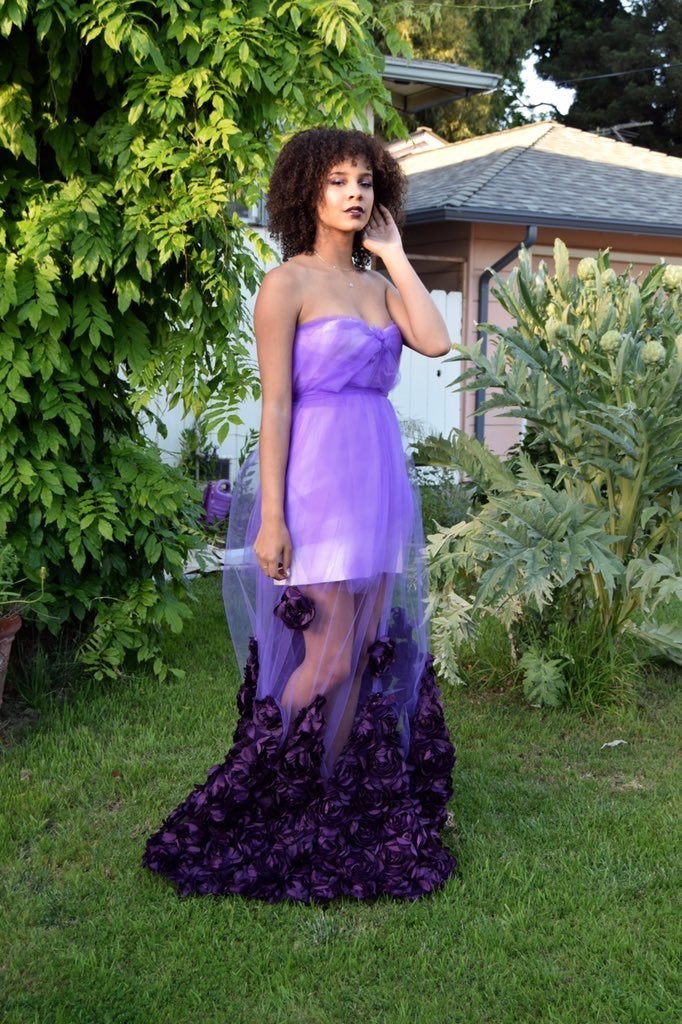 Shami incorporated an old tube-top dress as the base for her design and made the purple flowers at the bottom of her dress from fabric from another frock she had made the year before.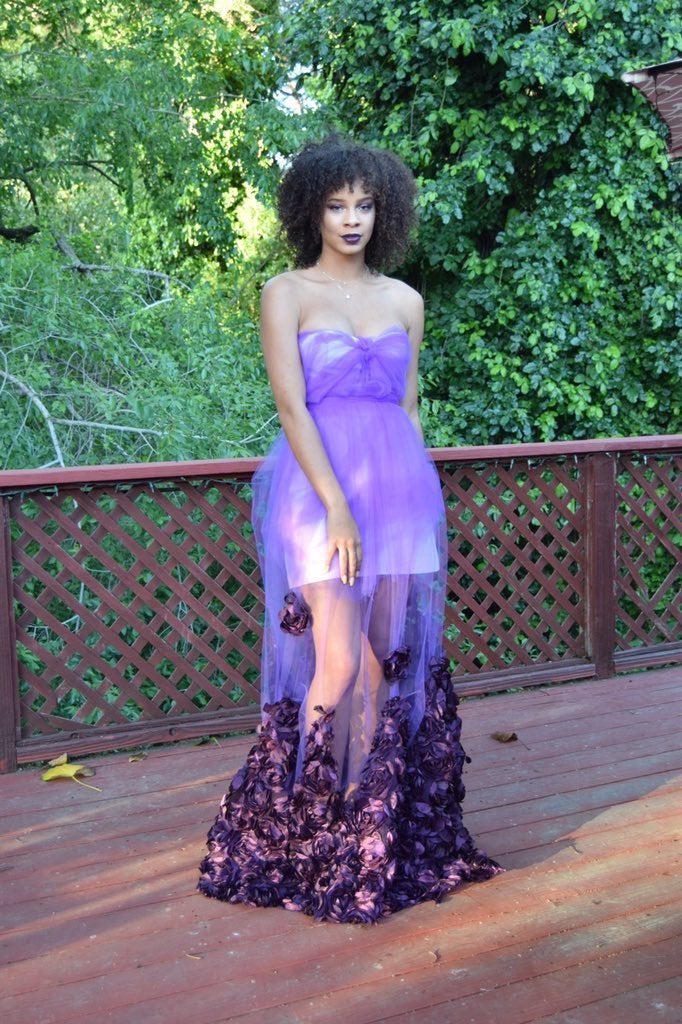 "I got a lot of compliments at prom," Shami said.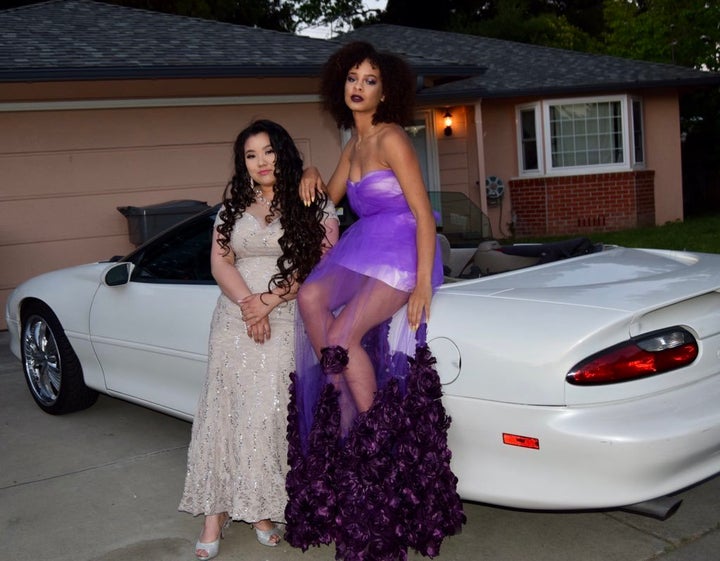 Though the design looks stellar, it's not without its flaws. Shami said she had to cut off the bottom of the dress towards the end of prom because the flowers were too heavy for the tulle. She told HuffPost she borrowed scissors from security and she and her best friend altered the hem in the bathroom.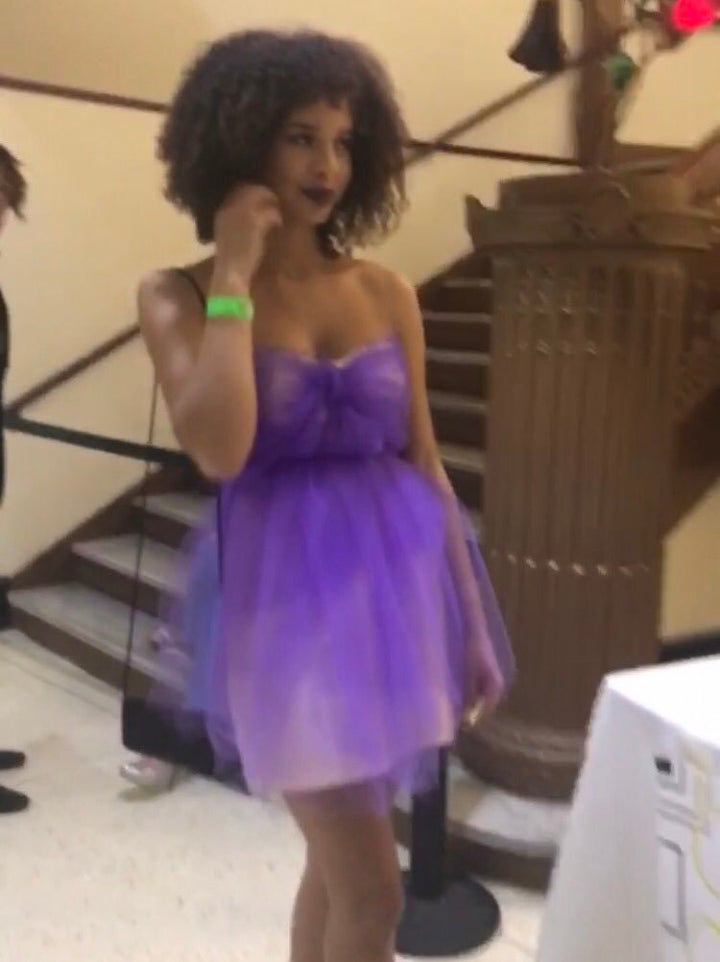 But Shami wasn't about to just throw away all that extra fabric — she could definitely use it for a future piece.
"I checked it into coat check," she said with a giggle. "Then I took it home!"