Prosecutors have dropped charges against a teen who was arrested last year for allegedly stealing a 65-cent milk carton from his school cafeteria.
In May, Ryan Turk was handcuffed and suspended from Graham Park Middle School in Triangle, Virginia, after a school resource officer accused him of stealing the milk. Ryan, who was 14 at the time and is now 15, was ultimately slapped with two misdemeanor charges of disorderly conduct and petit larceny.
Ryan's trial was slated to start Thursday, but prosecutors said they decided to drop the charges after talking to the boy's counselor, The Washington Post reports.
"He's already taken actions to remedy his attitude," Prince William County Commonwealth's Attorney Paul Ebert told the Post.
The officer claims he spotted Ryan cut in the lunch line and grab the milk carton. Ryan's mother, Shamise Turk, told WTVR at the time that the theft charge made no sense, since her son was part of a lunch program that entitled him to a free carton of milk. But the police alleged that Ryan was charged because he tried to "conceal" the milk, which his mother said wasn't true. Ryan, for his part, said that he simply forgot to take a carton on his first pass through the line, so he went back to get it.
The disorderly conduct charge stemmed from an allegation that Ryan "pushed against" the officer when he grabbed him.
Ryan's family turned down the opportunity for "nonjudicial punishment," opting to fight the charges. Attorney Emmitt Robinson argued that Ryan, who is black, was being unfairly targeted because of his race.
The school tried to defend itself against allegations of racism by pointing out that both the principal and the officer who arrested Ryan are black. But Shamise Turk pointed out that black people can still act in a racist way.
"People don't understand, it can still be racism and they handled the whole thing wrong," she told The Huffington Post in October. "Also their story is not right and the principal should've been doing her job, not the [school resource officer]."
The use of police to enforce school rules has faced intense criticism in recent years, with civil rights advocates citing numerous incidents of racial discrimination and disproportionate violence from school-based officers.
Robinson told The Washington Post that while the situation is "over for the time being," the family will petition to have Ryan's charges wiped from his record after a year.
Before You Go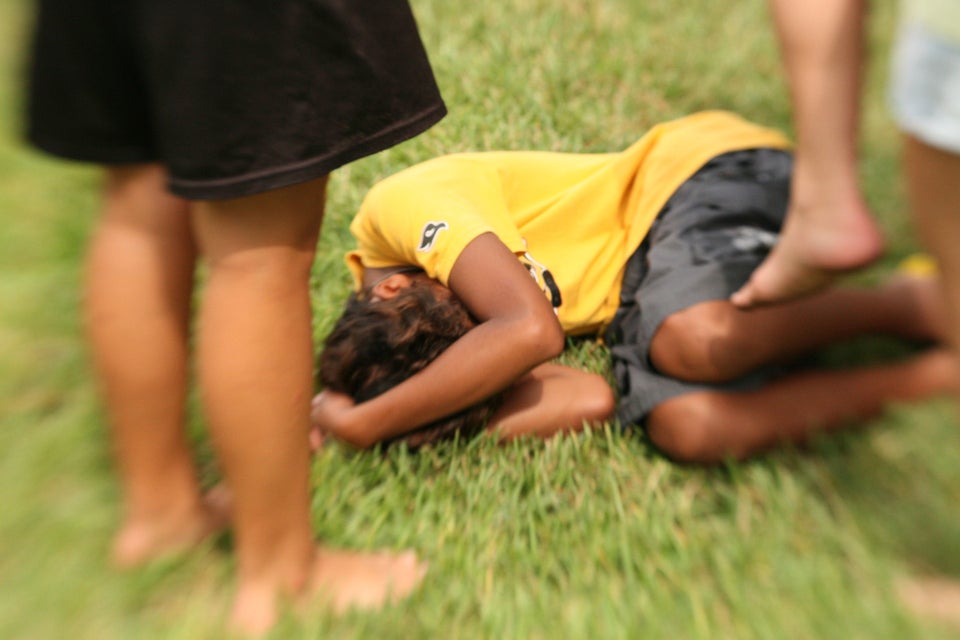 Fighting Racism And Discrimination Everyday
Popular in the Community