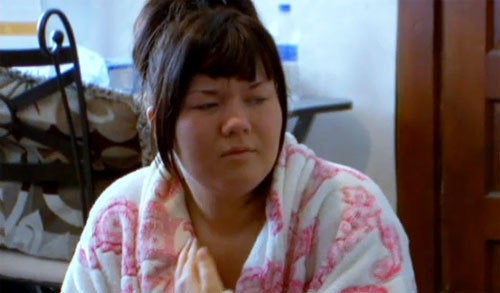 UPDATE: Portwood denied Star's report that she is pregnant again, telling Us Weekly, "The rumors are absolutely false. I'm not pregnant. I'm working hard to be the best mom to my daughter. I have no plans to have more kids anytime soon."
Portwood has a two year old daughter named Leah.
Well, at least she's no longer technically a teen?
Amber Portwood, a troubled young woman featured on MTV's 'Teen Mom,' is pregnant once again, Star Magazine reports. Already, she is the mother to two year old daughter, Leah.
Amber is scared to death about what's to come," an insider told the magazine. "She adores Leah, but she doesn't really want to be tied down with another baby."
Now dating cage fighter named Clinton Yunker, Star says that Portwood is hoping that the child is Shirley's nonetheless. "She thinks they're meant to be together," the magazine said.
Popular in the Community