"I told sophia (my daughter who is a late 3 years old) of the little issue on her brow, and I showed her how I waxed mine off, so I tryed to wax her," Farrah wrote on her Sulia blog, adding, "...sophia was freaking out, so I had to act like it was a cool science project to get the wax off. PLOT TO END THIS: Sophia feel a sleep, I got my tweezers and Pluck-pluck-pluck..."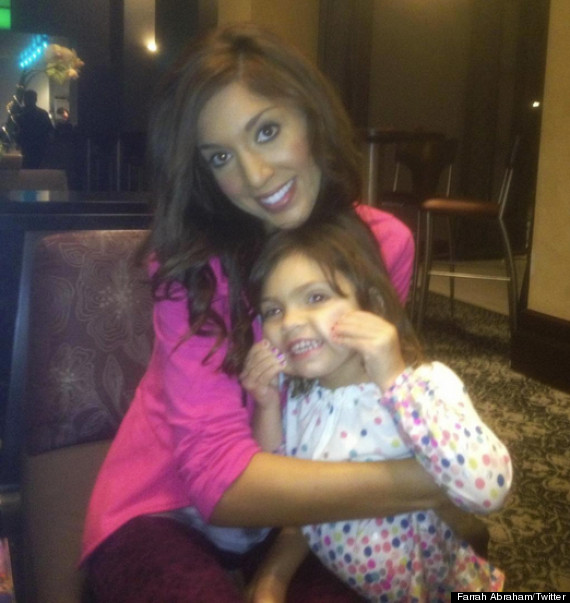 But Farrah isn't the only "Teen Mom" star to make a bad parenting choice.
Take Amber Portwood for instance. The MTV star has faced her fair share of legal troubles, including charges of assault and battery for attacking Gary Shirley, with whom she shares 4-year-old daughter Leah. Amber was officially charged with two felony counts of domestic battery, one felony count of neglect of a dependent, and one misdemeanor count of domestic battery and was not allowed to make contact with Gary during her probation in 2010. Since then, Amber has been in jail, deciding to face a five-year sentence behind bars instead of completing her court-ordered substance abuse program after overdosing on prescription drugs. She tried to commit suicide in 2011 before entering prison and admitting in an interview with "Good Morning America" that she tried to take her own life once before.
"I talk to Leah but I feel like she's forgetting about me," Amber told Dr. Drew Pinsky in an in-prison interview. "I haven't been there for Leah, that's terrible enough. She needs more and she deserves more."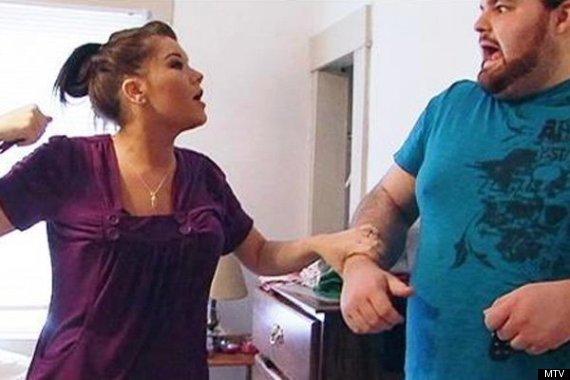 "Teen Mom 2" star Jenelle Evans is another young mom who can't seem to make the right choices for her 3-year-old son Jace. She voluntarily signed over custody of Jace to her mom, Barbara, after she struggled to keep a job and stay drug-free. "When he is older, I will tell him I was really young and I couldn't put a roof over my own head, let alone his," she told Us Weekly in 2011.
And in March 2011, Jenelle was arrested in North Carolina and charged with disorderly conduct for fighting in public. The whole battle with Britany Truett and Brittany Maggard was caught on tape. In May 2011, Jenelle decided to enter rehab to seek treatment for her drug problems. Since then she's gotten engaged twice to two different men -- Gary Head and Courtland Rogers -- and eventually married single dad Courtland in December 2012. Despite rumors of a split, the newlyweds just got matching tattoos to celebrate one month of wedded bliss.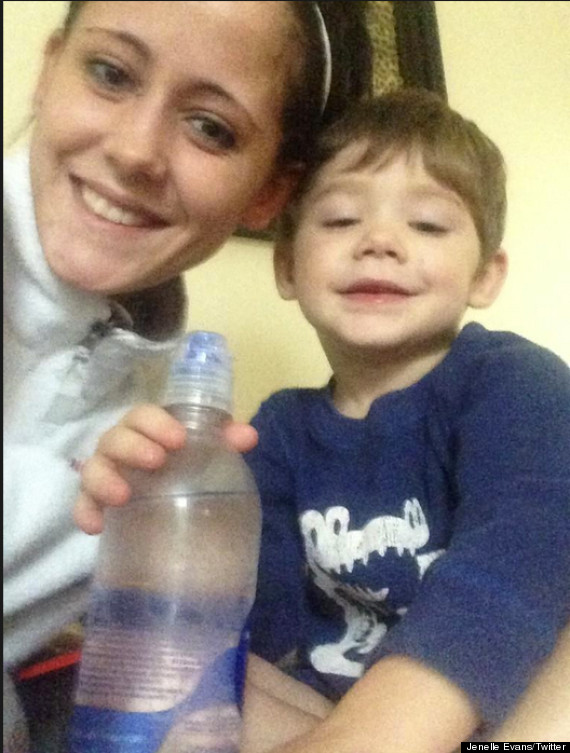 Another "Teen Mom 2" star Kailyn Lowry came under fire after she posted a picture of her son Isaac playing in a dog cage on her Twitter account. Fans claimed she was a bad parent for allowing her son to play in the cage, but Kaitlyn stood her ground. "Well I'm not gonna say no. He is having fun and nobody is getting hurt. #sorrynotsorry," she tweeted, later adding, "Why would I tell him no? He's using his imagination! He's not doing anything wrong. You & I just parent differently."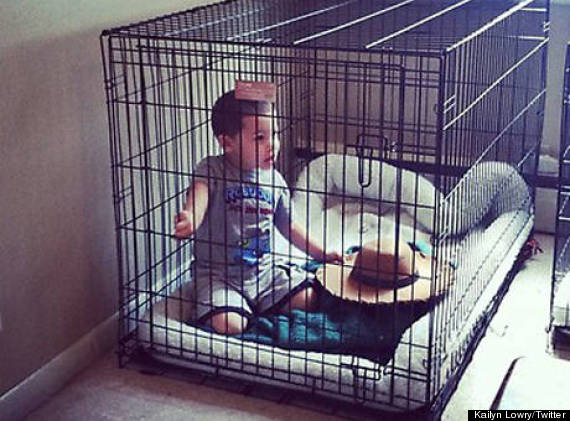 Chelsea Houska didn't make the best choice for daughter Aubree when she took back her baby daddy Adam Lind, time and time again. Although Adam is Aubree's father, he treated Chelsea terribly, calling her "fat" and "stupid as hell." But the "Teen Mom 2" star had a change of heart and invited him to live with her and her roommate, despite her dad's wishes. (P.S. Dad was paying her rent and tuition). But as per usual, Adam fell right back into his negative lifestyle, yelling at Chelsea constantly and leaving her place a mess. Their on-again, off-again relationship never lasts long.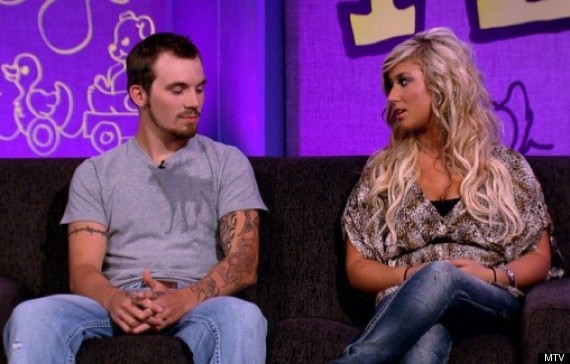 "Teen Mom" Maci Bookout is a great mom, but she did make a selfish choice when she decided to move herself and son Bentley across the state to be closer to her boyfriend Kyle King, miles away from Bentley's dad Ryan Edwards.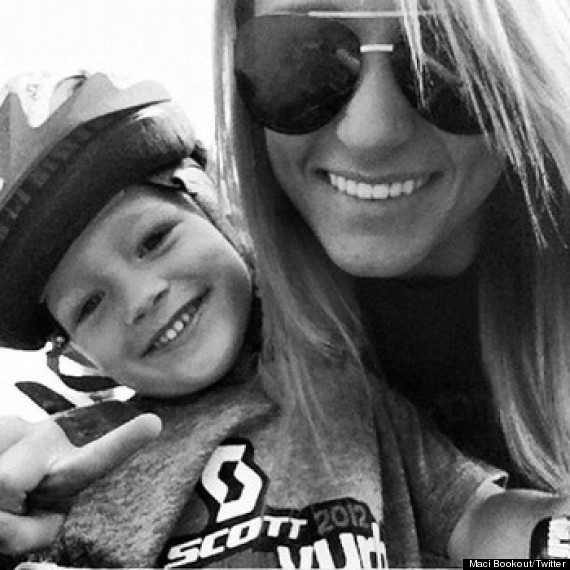 Calling all HuffPost superfans!
Sign up for membership to become a founding member and help shape HuffPost's next chapter
BEFORE YOU GO