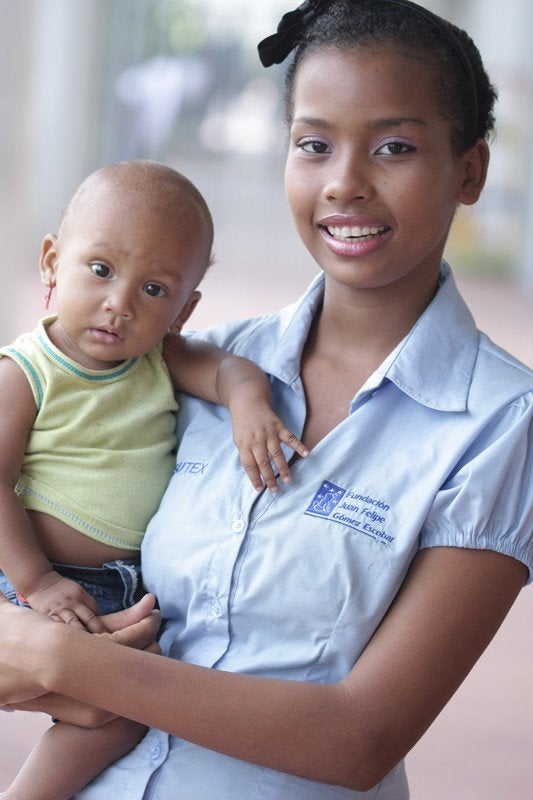 Colombia is recognized today as a country of great economic growth and prosperity. Its GDP has grown an average of 5.1% in the last seven to eight years, and economic development is expected to continue. However, the largest and poorest socioeconomic group, or the base of the pyramid, has realized less than 0.5% of economic growth. In Latin American countries, only Haiti and Angola have a higher level of social disparity. This concerns me deeply, because what stimulates growth at the base of the pyramid is a strong youthful demographic, especially teenagers.
I work in Cartagena, one of the poorest cities in Colombia, where 29% of pregnancies are in adolescent girls. Once pregnant, these girls face numerous economic and social challenges. Most girls immediately drop out of school, ensuring a life of poverty in which they cannot contribute to the country's development. Without work or education, the girls often become pregnant again, repeating the same poverty cycle experienced by their mothers and many generations before.
I manage the Juan Felipe Gómez Escobar Foundation, which has worked with over 2,000 teenage mothers in Colombia, most recruited from situations of extreme poverty during their first pregnancy. The foundation understands the culture, the statistics, the social issues, and the solutions. We apply managerial skills in our non-profit pursuits because to reach our goals, we must be accountable and strive for excellence in our results. This disciplined approach contributes to achieving measurable social impact.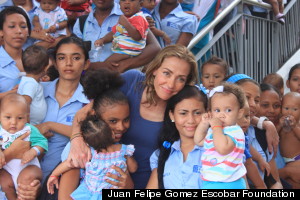 Seventy percent of the girls that we work with are between the ages of 14 and 16. Many have been sexually abused or raped, often by family members. Based upon 11 years of experience, we have developed models of intervention in which we intend to break the poverty cycle in an average of two to four years. These pregnant teens attend our facilities daily, during which we focus on 4 critical dimensions which play an important role in their development: empowerment, entrepreneurship, psychosocial counseling, and project life. We have discovered that these tools are most effective when the girls are self-motivated. Our model works because we provide high quality services, confer dignity at every stage of the program, and believe that they always deserve even better. For us, this is a clear and consistent concept that more NGOs should apply: the very best for the very poor!
Our partner, Johnson & Johnson, supports our teenage moms from healthy prenatal care through a college education, and beyond into career development. This partnership has provided more than 85,000 supporting touch-points with teen mothers in Cartegena.
I am continuously amazed when I see the girls who are supported by Juan Felipe Gómez Escobar Foundation quickly being socially productive. Some work in beauty salons, some are students in technical colleges or universities, some work at hotels, and some of the younger ones are completing high school. When girls understand that they have the power to change their lives, it signals the end of the cycle of poverty and teen pregnancy. In my experience, there is nothing more impactful, valuable, powerful and wise than investing in girls.
REAL LIFE. REAL NEWS. REAL VOICES.
Help us tell more of the stories that matter from voices that too often remain unheard.