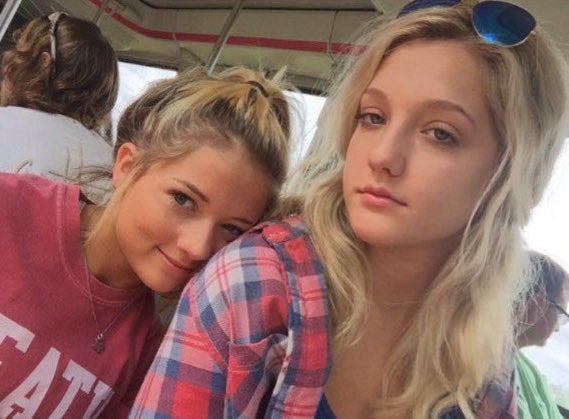 Dawsyn Eubanks, a 19-year-old from Dallas, TX was put in a hilariously hairy situation thanks to her best friend, 18-year-old Georgia Hoyer.
On Feb. 16, Eubanks got a call from Hoyer.
"She was on her way to work and her boss called her and told her she wasn't needed," Eubanks said. "She called me and asked what I was doing, so I told her I was going on the date."
Thinking quick on her feet, Hoyer hung up the phone, dropped by a costume shop located next to her job and made a single purchase.
Twenty minutes into Eubank's first date with a guy she met through mutual friends, she got a text from Hoyer that completely confused her.


This is what Eubank's saw: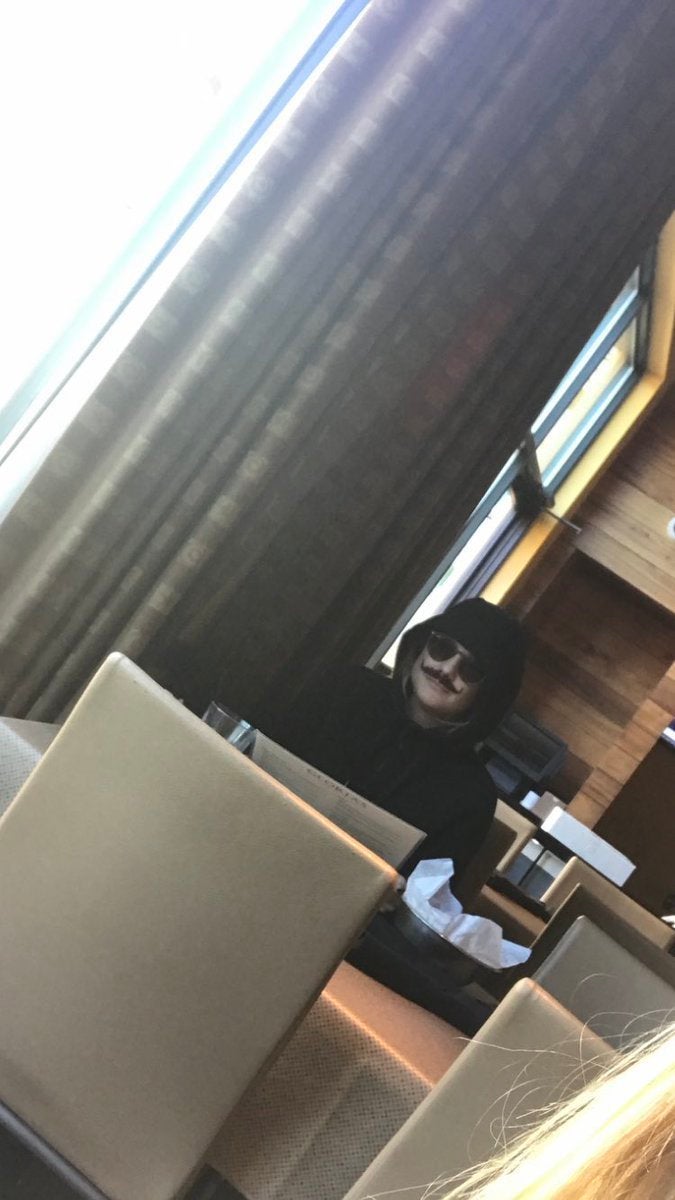 That's right, that's Hoyer with a hoodie pulled over her head and a fake mustache she purchased from the costume shop. Hoyer was deep undercover watching her friend's date.
"I just busted out laughing," Eubanks said.
Eubanks explained everything to her confused date and he found it equally amusing. Five minutes later, Hoyer left the restaurant.
"She's always been super spontaneous but she also cares about my wellbeing," Eubanks explained. "She honestly wanted to make sure the date was going well but also wanted to see it in a funny way."
Eubanks tweeted about the funny story and the tweet has gotten over 430,000 likes and 187,000 retweets.
"Everyone deserves a best friend as amazing as Georgia!" she said.