New federal data on overdose deaths reveals just how badly the ongoing opioid crisis has affected American teens in recent years.
In just one year, from 2014 to 2015, drug overdose deaths among teens ages 15 to 19 climbed 19 percent, jumping from 3.1 deaths per 100,000 teens to 3.7, according to data released Wednesday by the National Centers for Health Statistics. In 2015 alone, overdoses for drugs claimed 772 teens' lives.
The alarming death toll in 2015 marks the first increase in nearly a decade. While overdose deaths, especially those involving opioids, had been on the rise since 1999, when teen overdose deaths were just 1.6 per 100,000 teens, there was a 26 percent decline from 2007 to 2014.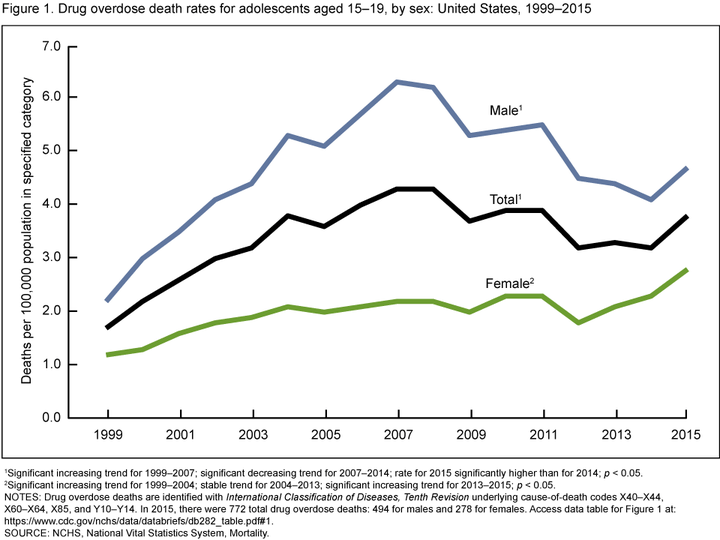 The vast majority of these overdose deaths were not intentional, the report found.
The surge in deaths in just one year is a reflection of the devastating opioid epidemic gripping the nation. Death rates among this age group were highest with opioid use, particularly heroin ― mirroring statistics across all demographics.
And many of these teens are not getting help. A study released in June found that only about one in four young people, ages 13 to 25, who are addicted to opioids are getting medications to combat the disease.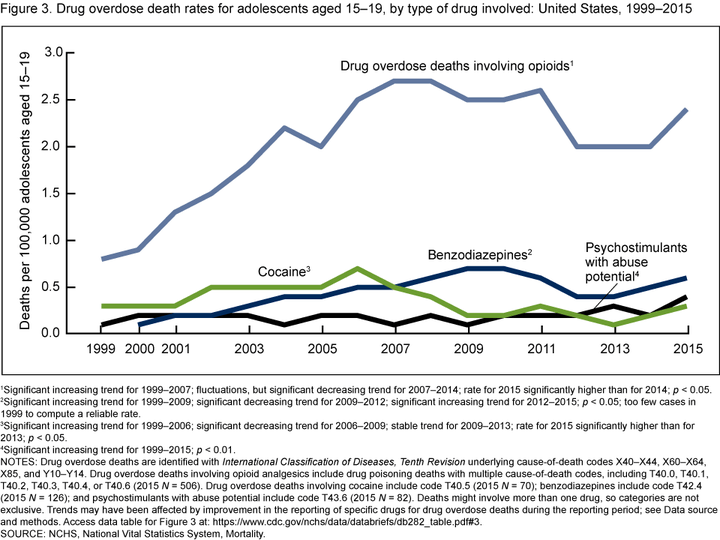 Earlier this month, the NCHS released findings that drug overdose deaths hit a record-high across all age groups between July and September of last year. According to the report, the overdose death rate reached 19.9 deaths per 100,000 people in the third quarter of 2016, compared to 16.7 deaths per 100,000 people during the same period in 2015.
The NCHS pointed to these findings, which equate to "a death toll equal to September 11th every three weeks," in its urging of President Donald Trump to declare the opioid crisis a national emergency, which would allow him to allocate additional government resources to fighting the epidemic.
He announced his plans to do that last week, marking a reversal from plans his administration signaled the week before. Earlier in August, after meeting with Trump and other White House officials, Health and Human Services Secretary Tom Price said the president did not think the situation required an official emergency declaration.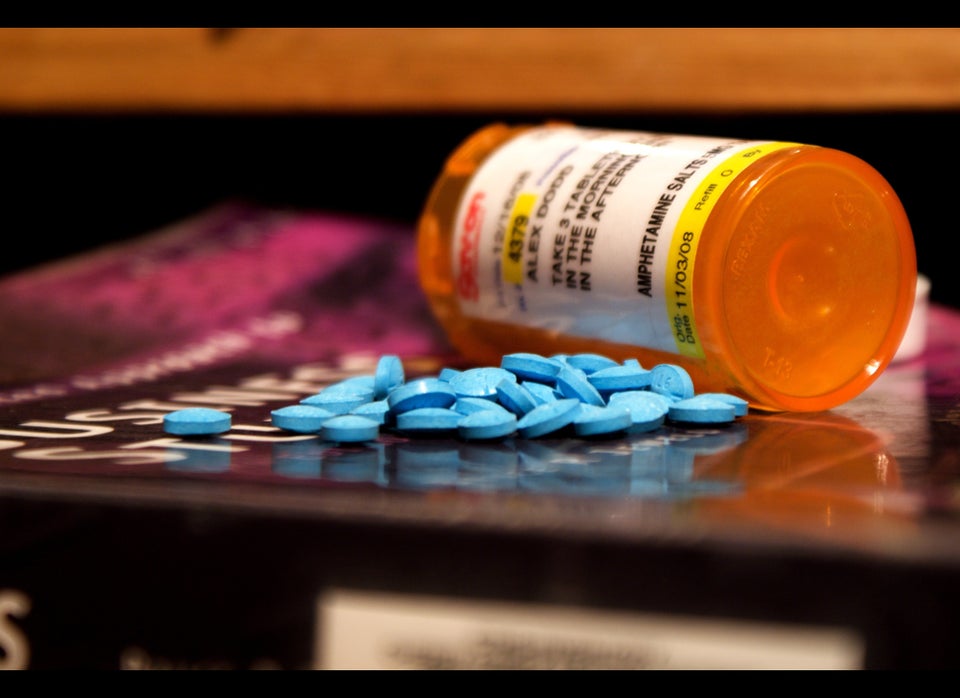 The 5 Drugs Most Commonly Abused By Post-50s