Authorities in Indiana say a teenager devised a chilling plot to kill her 11-week-old niece with a mixture of breast milk and pain relief medication.
"I'm gonna crush up some of these pills since she decided they can stay longer and kill their baby," Sarai Rodriguez-Miranda, then 18, wrote in a Jan. 12 text to her boyfriend, according to court documents obtained by HuffPost.
The investigative documents allege Rodriguez-Miranda was angry that her mother was allowing her brother, his fiancee and their infant to stay at their Fort Wayne house – a temporary living arrangement that had recently been extended by her mother.
""I don't have an ounce of guilt.""
Rodriguez-Miranda, police said, told her boyfriend she was going to crush up acetaminophen and sleeping pills and mix the powder with a bottle of breast milk that was stored in the refrigerator.
"Look up how many mg can kill a baby," her boyfriend allegedly texted her.
Cops say she replied, "It's 4000 mg to kill an adult and I have 3750 mg about to grind up."
Rodriguez-Miranda allegedly used a mortar and pestle to grind the pills into a fine powder.
"I put the stuff in a made bottle in the fridge," she later texted, according to court documents. "I thought it was funny that I don't have an ounce of guilt."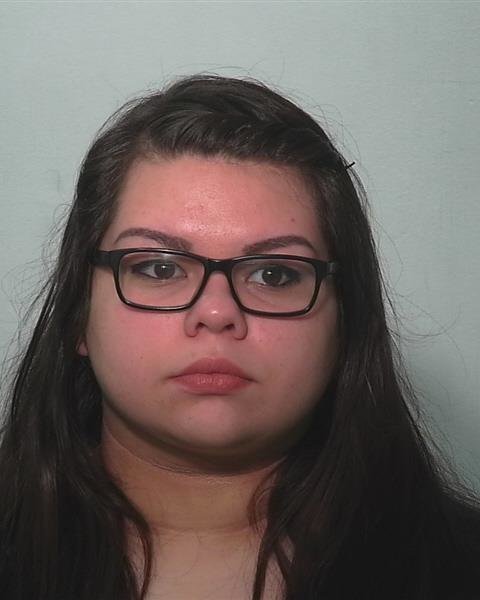 When she later noticed the bottle intended for the child was missing from the fridge, Rodriguez-Miranda allegedly expressed excitement in a follow-up text to her boyfriend.
"The bottle is gone … I'm so excited dude," the text read, according to court documents. "I'm glad it didn't happen while I was here."
Unbeknownst to Rodriguez-Miranda, her mother – who police say monitors her daughter's social media accounts and shares a cellphone with her – read the alleged text message exchange. She took screenshots of the messages and went to the refrigerator, where she found a baby bottle that had "a greenish color ring" and breast milk that was a "darker color," police said.
Rodriguez-Miranda's mother contacted police and her brother and his fiancee took the baby to the hospital for evaluation, where no sign of poisoning was detected.
In the interim, Rodriguez-Miranda messaged her boyfriend again, telling him, according to police:
"Dude, [I don't know] if what I did was such a good idea. I mean fuck that baby, but I had a dream that night that I got caught … I hope she dies. I don't feel bad about it [because] she was destined to grow up shitty or abused."
Cops say that when Rodriguez-Miranda found out what was going on she fled the state with her boyfriend.
During their investigation, Fort Wayne detectives sent the contents of the baby bottle to a forensic toxicologist, who allegedly found the equivalent of nine capsules or tablets of Excedrin, which would be enough to kill an adult, authorities said.
The now 19-year-old is facing one felony count of attempted murder. Court records do not list an attorney for the teen and the Justice Department has not released details on when she will be extradited. However, officials in Allen County, Indiana said that once she is in their custody she'll be held in lieu of a $50,000 bond.
READ THE COURT DOCUMENTS: