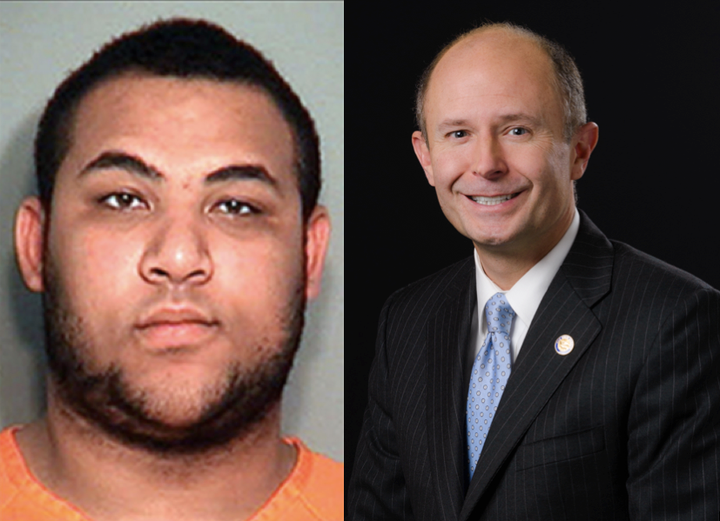 An Ohio teenager is facing felony charges after he allegedly posed as a state senator and gave a lecture to a high school class, duping school officials for weeks until the actual senator showed up.
Akins, having heard about an upcoming visit to an American government class by state Sen. David Burke, allegedly contacted the class teacher to offer his services. Akins said that Burke had resigned over an illness and that he was selected as his replacement, making him the youngest state senator ever, authorities said.
When the teacher, Henry Stobbs, asked why he hadn't heard about Akins' appointment, the teen replied that he was the second choice and that the first choice had declined the offer. He also said that Burke had yet to publicly announce his resignation but would do so in the coming weeks.
"Through that conversation, Mr. Stobbs was convinced this was legitimate," Mohawk Schools Superintendent Ken Ratliff told The Courier.
Akins' request to move his visit from January to December was approved and the teen and people posing as his aides secured a car and driver from a local car dealership, according to reports. When he arrived at the school for his visit, he used his own ID card to sign in. He received a tour and went on to give a lecture to the students, authorities said.
"The presentation was about being active in politics, political processes," Ratliff told the Blade. "Everyone thought it was legit; bought into it, including the teacher."
It was not until several weeks later -- when Burke showed up on Jan. 14 to give his scheduled class lecture -- that school officials caught on.
"This is an extremely elaborate scheme and not as simple as walking through the door," Burke said in a statement released to the Courier Friday. "When I heard about this, the school and I immediately began working with law enforcement."
Akins said the stunt was part of his research for a paper he was writing on school security in rural communities.
"I was duping to prove a point, that these kinds of things can happen. They could easily have Googled me and they didn't," he told the Toledo Blade.
He was arrested Feb. 10 and faces one count each of impersonating a peace officer and telecommunications fraud, both felonies.