This is pretty incredible.
A wildlife photographer visiting Noakhali, Bangladesh, was able to witness -- and document -- an amazingly courageous teen risk his own life to save a drowning fawn, Caters News Service reports.
The boy waded into the fast current of a surging, swollen river in Noakhali, holding the deer above his head, even as he, himself, disappeared beneath the water at times. "My friend was even ready to jump into the river to save the boy," Wahab said, according to Grind TV. "But he made it, and when he returned, we thanked the boy. There were only five to seven people observe this situation but it was a phenomenal sight."
Before You Go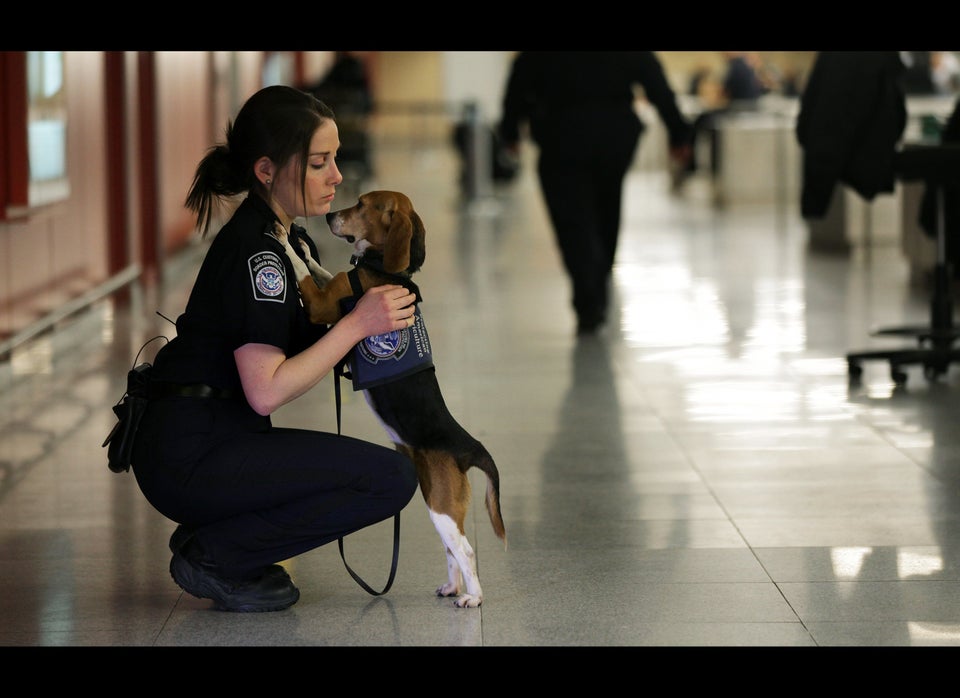 Animals Who Need Hugs
Popular in the Community