On the wrong side of the law, but a hero by almost any other measure.
That's the short story of Jamal Rutledge, a 17-year-old who saved the life of a Florida police officer in September, when he called for help after the officer clutched his chest and collapsed while booking Rutledge into jail. The teen, and several responding officers, will be publicly recognized at a ceremony Jan. 21.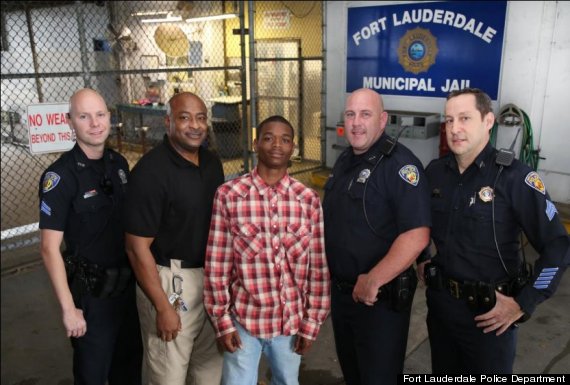 Jamal Rutledge (center) stands with Officer Raymond Ketchmark (far left), Officer Franklin Foulks (center left), Officer Robert Norvis (center right), and Sgt. Todd Bunin (far right).
Rutledge approached the officer, realized the severity of his condition and "immediately began to kick the security fence and yell to alert officers in the area," police said in a statement.
Sgt. Todd Bunin heard the commotion and responded to the scene, then radioed for help from Fort Lauderdale Fire Rescue. Meanwhile, two other officers, Robert Norvis and Raymond Ketchmark, began performing CPR and applied an AED to Foulks' chest.
EMTs arrived shortly thereafter and transported Foulks to Broward Health Medical Center, police said, where medical staff concluded Rutledge's prompt response was "largely responsible" for saving the officer's life.
Watch the full surveillance video, below. Incident begins at 37:55.
Related
Before You Go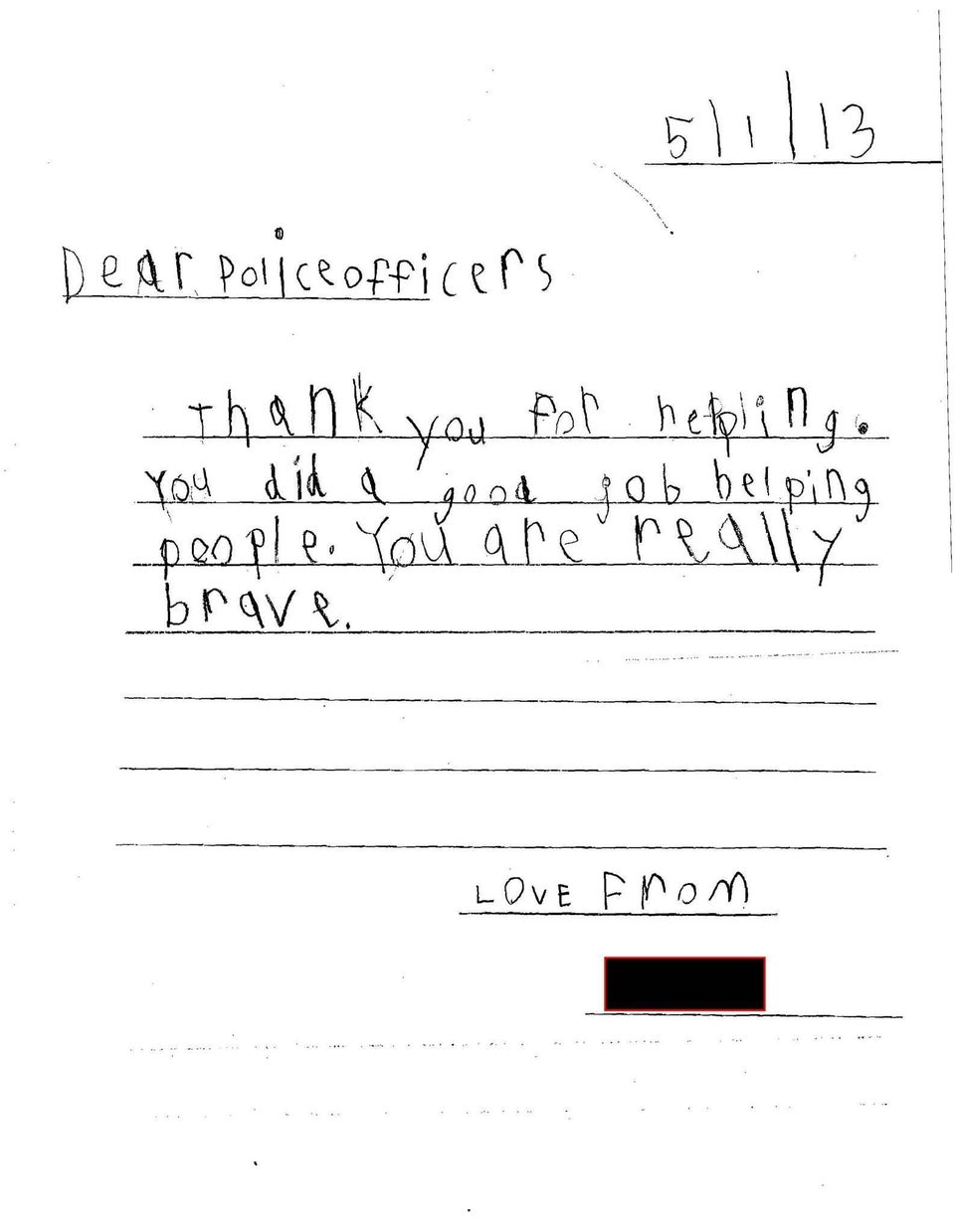 The Most Heartwarming Thank You Notes To The Police
Popular in the Community