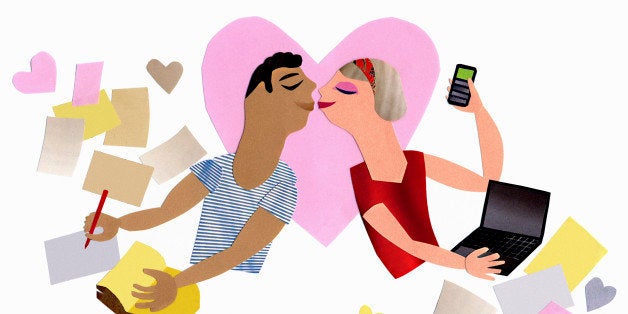 When it comes to "teen sex," it seems like adults have a lot to say. From accusing you of being sexting crazy to declaring that you are having it less than ever before, it's hard to keep track of where all the studies about your "attitudes" on the subject fall on any given day.
This is why we want to know how you and your friends really feel about it.
Was sex a big deal for you, if you've had it before? If you haven't, do feel anxious about losing your virginity? Is it challenging -- or embarrassing -- for you to buy birth control? Is there a difference between how you talk about sex with your friends and how you feel about it when you're alone?
Over the next few weeks, we want to highlight your thoughts, anecdotes, hopes and fears about sex on HuffPost Teen -- in your own words.
So, we're asking you to finish this sentence for us: To me, the word "sex" means...
Responses can be as short as a sentence or as long as a full blog post -- the only thing we ask is that your answer be 100 percent truthful. Authors must be teenagers and will be published anonymously.
This is your chance to talk about sex honestly and to hear the unfiltered feelings of other teens across the country.