The idea of braving a day in Spanx is a daunting one, to say the least. The constant need to adjust your undergarments, the incessant crushing pain of your internal organs and the general fear of how eating lunch will only exacerbate both of these problems is enough to deter us. But now brave teens across the country are deciding to wear them everywhere -- and they have no qualms talking about it.
"You get the training bra and then you get the Spanx," one teen tells "Good Morning America." It's now become fashionable for girls as young as 13 years old to wear the teenage version of Spanx, in-your-face neon patterned "spankies." We certainly didn't spend our formative years in constricting, insecurity-inducing gear, but apparently teens are so concerned about "muffin tops" that they're wearing shapewear everywhere from the sports field to the classroom.
See celebs who have set an example and gone Photoshop-free...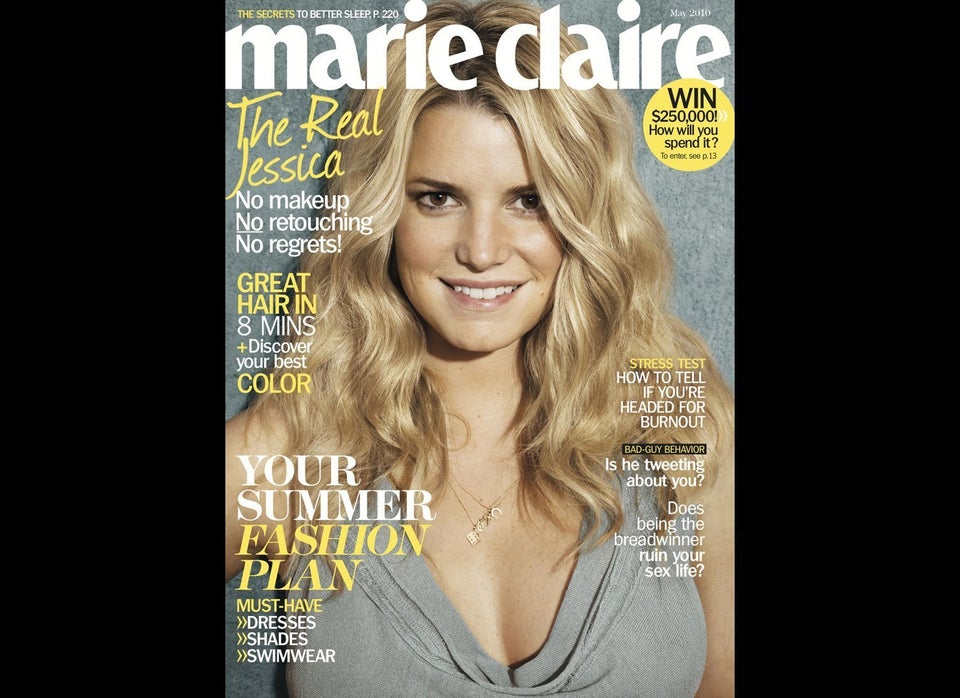 Celebs With No Photoshop
Related