A 14-year-old girl allegedly texted the words "Just do it" to her boyfriend mere hours before police found the teen's mother buried in a shallow grave.
Lehigh County, Pa., prosecutors are now charging Jamie Silvonek as an adult, along with her 20-year-old soldier boyfriend, Caleb Barnes, in the death of 54-year-old Cheryl Silvonek, The Morning Call reports.
The victim's body was covered in stab wounds when officers found it on March 15. Police said Barnes stabbed the woman in the head, neck, and torso multiple times while the woman's daughter watched.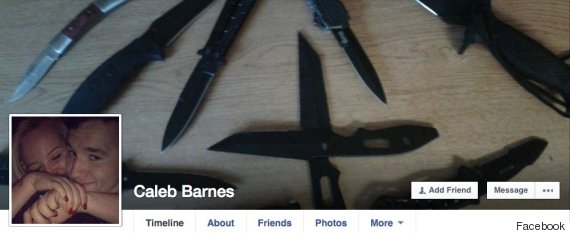 Caleb Barnes' Facebook profile shows a photo of him and Jamie Silvonek. A large collection of knives is featured as his cover photo.
The killing was motivated by the victim's refusal to let Barnes date her underage daughter, according to a probable cause affidavit obtained by the Huffington Post.
In a series of text messages a day before the killing, the younger Silvonek attempted to create a backstory for Barnes' age.
"Caleb if [my mom] asks about your age say 16 and a half again, and that the reason you said 20 is you are used to lying about it to fellow soldiers in the army to avoid harassment so when you're in stressful scenarios it just comes out," one text read.
Barnes was on a weekend leave from Fort Meade in Maryland to visit Silvonek, who he allegedly thought was 17 years old at the time. The pair had made plans to see a Breaking Benjamin concert together, but became increasingly frustrated by the teen's mother, who initially refused to drive them to the show. That's when they plotted to kill the woman, police said.
"She needs to go, Caleb," the eighth-grader texted on the afternoon of March 14. "Right now. You don't understand."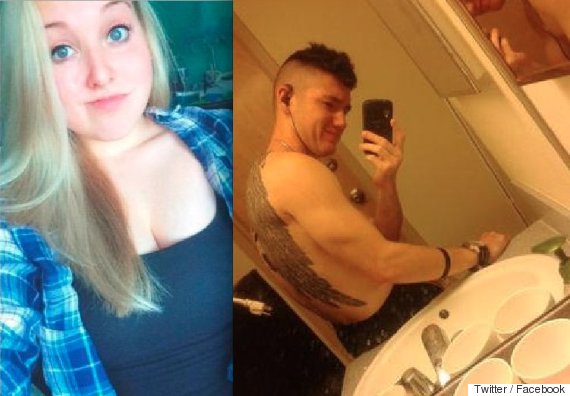 Jamie Silvonek (L), Caleb Barnes (R)
Later that day, Cheryl Silvonek spoke to Barnes and showed him a passport of Jamie that showed she was 14 years old. The girl sent more than a dozen uninterrupted texts to Barnes in four minutes following the revelation:
"SHE'S LYING ABOUT MY AGE," one text reads. "JUST DO [IT]" says another.
"There's no way she could fake a passport," Barnes texts back.
Despite the argument, police said the two still decided to go through with killing the woman.
"I love you. We can do this," Silvonek texts Barnes. "We'll just drive her car then, right?"
"No. That leaves us as the suspects," Barnes texts.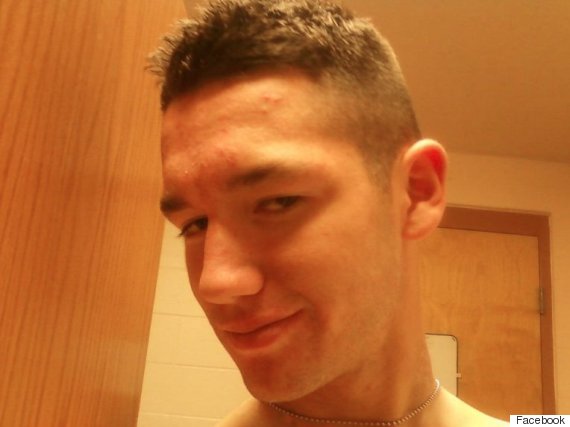 Caleb Barnes
The victim eventually agreed to drive the pair to the concert. After returning from the show, an argument in the woman's parked car at her home ended with Barnes stabbing her multiple times as Jamie watched, police said.
Silvonek and Barnes then drove two miles to a forested area, where they allegedly buried the victim in "loosely packed dirt and snow," the report says. A nearby neighbor noticed the couple and phoned police.
"I grabbed a spotlight and I could see down across the road was a vehicle facing the wrong way," Ray Werley told The Morning Call. "I seen all the blood in it. It was smeared on the passenger-side window like there was a fight, like there was a struggle. It was drops all on the dash … and all over the seat. And the car was locked. That's what scared me. I thought, was I down here and he was trying to get into the house?"
On their way back to the mother's house, Barnes and Silvonek stopped at a Wal-Mart where they allegedly purchased gloves, bleach, and rubbing alcohol.
Police traced the vehicle back to the residence. The girl's father, David, was asleep and unaware that his wife had been slain, according to Reuters.
When officers arrived at 4 a.m., they found the couple naked in bed together, according to the report. Police said Barnes admitted to the killing. Both have been charged with homicide and conspiracy.
Silvonek turned 14 in February, the minimum age to charge a child as an adult for murder in Pennsylvania.
"She's just crying for her mom, saying she misses her mom," Lawyer John Waldron told The Morning Call. "This is a child, who just turned 14. She's in shock."
Popular in the Community