Don't kid around with other people's goats.
Three Georgia teenagers are being tried as adults after allegedly stealing a goat Saturday night so that one of the boys could use the animal to help him ask a girl to the prom, WSB-TV reports.
Jacob Michels, 17, told police he was planning to ask the lucky lady, "Would you goat with me to prom?"
Milton Police say a neighbor of the goat's owners called 911 after he saw four male teenagers loading something into a truck, then driving away, Fox 5 reports. When police caught up with the vehicle, they found that Chip, a 2-year-old goat, was inside.
Officers say Michels claimed he was merely going to take a photo of the goat to use as part of his invitation, and did not intend to bring the actual goat along when he made his request, according to The Smoking Gun. However, this did not explain why he and his friends allegedly drove off with the goat inside a truck.
Michels, along with two other 17-year-olds, Brendan Lawler and Walker Boston, were charged as adults with livestock theft, a misdemeanor. Their 16-year-old companion is facing charges as a minor.
Chip the goat is unharmed and is now back with his family.
It's been a long time since any of the HuffPost Weird editors have attended prom -- some of us never went! :( However, we'd still wager that if this guy had actually just used a photo of a goat to make his joke, any potential prom date worth her salt would say yes. What kind of clever prom puns is he going to make now?
"I'm felon like going to prom with you."
"Don't leave me feeling jail-ted, come to prom with me."
"Who needs prom court when you can go to actual court?"
Leave your suggestions in the comments.
Before You Go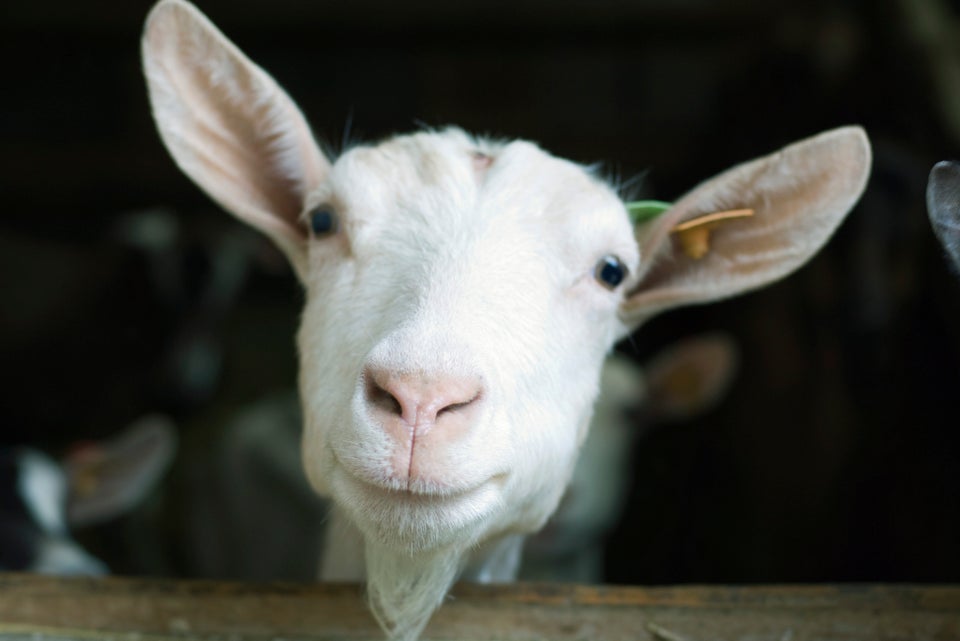 Goats!!!!!
Popular in the Community