Francesca Pfeiffer, a 17-year-old high school student in St. George, Utah, basically has a hero for a mom.
"She adopted me when I was young and gave me everything," Francesca told The Huffington Post of her mom, Caridad. "And she's diabetic and has almost no feeling in her fingers, but she still managed to pack up a house and move a state away in three days when I was accepted to really great high school."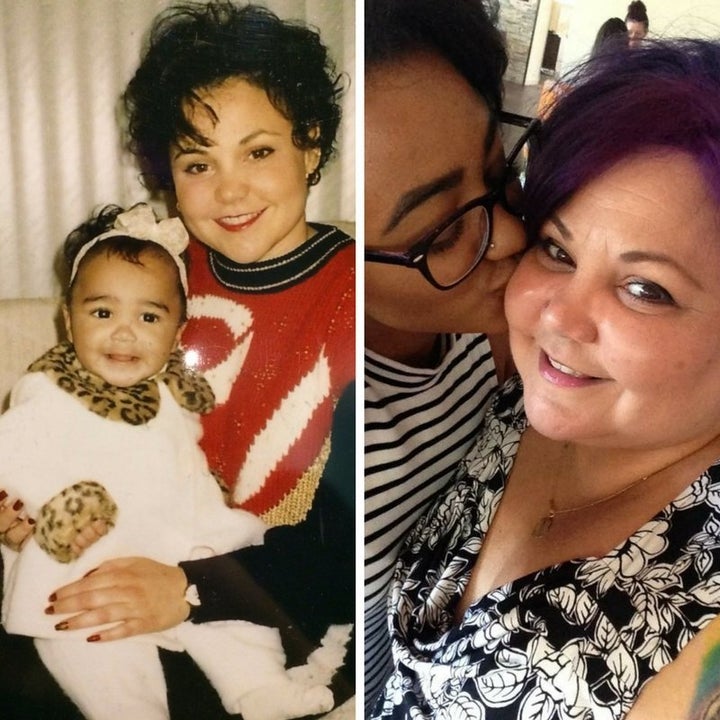 Through the years, Francesca's superhero single mom has let on that she regrets not going to her own prom.
"She's always slightly sad about it," the teen said. "She was treated horribly by teachers and peers in school; one time a boy was dared to ask her to a dance and ended up spitting and laughing in her face."
Given all that, Francesca had no doubt she'd ask her mom to her prom, which is this upcoming Saturday ― and last weekend, she finally got the opportunity. A video of the sweet Disney-themed promposal was posted Sunday night on the popular Facebook page "Love What Matters," where it has over 218,000 views:
To pull off the promposal, Francesca asked her mom to come into the local high school rec room, where she surprised her with balloons, a DIY version of the house from "Up!" and the glass rose from "Beauty and the Beast."
"Since you are my ohana, can I say something crazy?" Francesca said, reading a Disney pun-filled sign she made. "Will you be my guest at prom?
"Are you kidding me?" a teary-eyed Caridad asks her daughter in the clip.
"This is why I kept refusing to go with anybody!" Francesca tells her mom, to a chorus of "Awws" from onlookers.
The video ends with Francesca telling her mom that she plans to take her to Las Vegas. The pair also plan to have a girls' day at Disneyland.
"We've been before and it's a place where we can finally forget about the world and just focus on each other and having a wonderful time," said Francesca.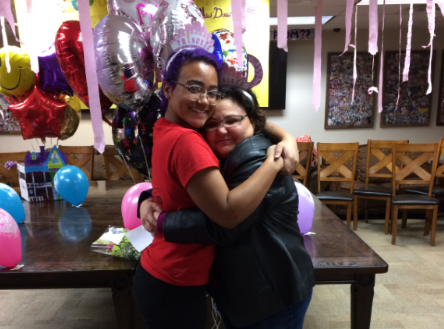 But first, they have a prom to attend.
"I'm excited to make prom up to her," Francesca said. "Her happiness is my priority, she has done everything for me and now that I'm old enough, I can give back."
We're not crying, you're crying.
Before You Go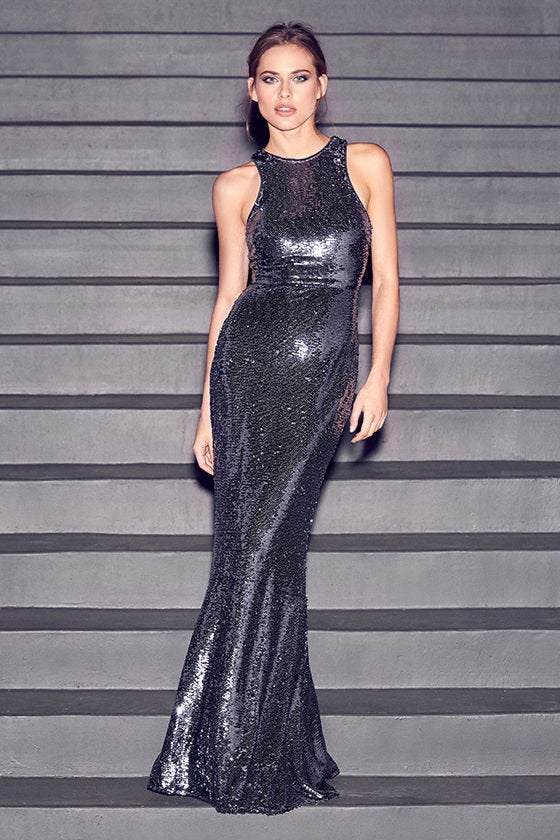 23 Prom Dresses Under $100 That'll Make You The Belle Of The Ball