A young woman is breaking down language barriers to give hardworking people a fair hand at a good job.
California teen Shira Alcouloumre helps migrant day laborers in Laguna Beach learn English, hoping it will help improve their employment opportunities, FOX 11 reported.
"It makes you feel more human," Shira told the news outlet about her work. "You get a stronger sense of compassion when you're with these guys."
Shira may be young, but she is not new to charity.
Along with her brother, Aaron, the teen has been helping her local community since the two were in middle school, the Orange County Register reported. The siblings launched a project to help feed the homeless population in their town, which included getting a Panera Bread restaurant to donate day-old food to a Laguna Beach homeless shelter.
That initiative brought Aaron and Shira to the day laborer hiring lot, where they began teaching English classes on picnic benches at the site.
The siblings, who named their charitable organization Laguna Friends in Need, also extended their efforts beyond English classes, raising money to install a water fountain and an awning to protect workers from the California sun while at the lot, FOX 11 reported. For this work, Shira was a 2015 recipient of the Diller Teen Awards -- an award from the Helen Diller Family Foundation that supports Jewish teen leadership, according to the organization's website. Along with the honor of the award is a $36,000 prize for recipients to use "to further their project or education."
Shira already has plans for her prize money telling FOX 11, "Hopefully our next step here is to build a classroom on the site and bring real ESL teachers to take over after I graduate."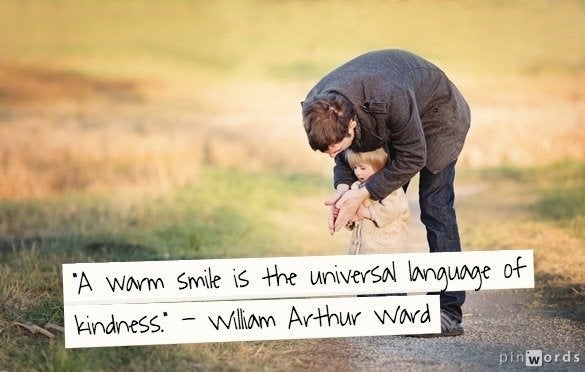 Kindness Quotes
Popular in the Community