Newly released text messages appear to detail how a Massachusetts teen encouraged her online boyfriend to kill himself.
"Everyone will be sad for a while but they will get over it and move on," 18-year-old Michelle Carter texted boyfriend Conrad Roy III in reference to him dying by suicide.
The messages, released Friday by the Bristol County District Attorney's Office and obtained by The Huffington Post appear to show Carter encouraging her then-boyfriend to kill himself.
Roy, 18, was found dead July 13, 2014, inside his truck at a parking lot, where he used a combustion engine to induce carbon monoxide poisoning. Carter has been charged with involuntary manslaughter in the teen's death.
The texts appear to show that Carter not only encouraged Roy to take his life, but even helped him figure out the best methods to do so.
"You have to just do it," she texted him, according to the documents. "You have everything you need. There is no way you can fail. Tonight is the night. It's now or never."
When Roy expressed hesitancy at going through with his plan, Carter sent him text messages expressing her frustration.
"You always say you're gonna do it, but you never do," she texted. "I just want to make sure tonight is the real thing."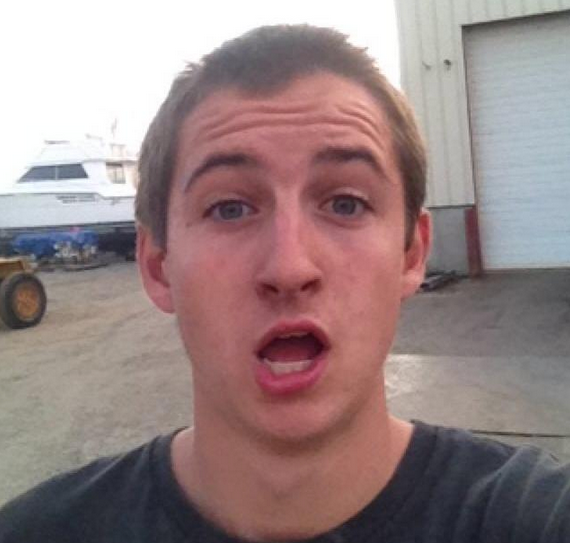 The teen went so far as to help Roy research the best method of siphoning carbon monoxide into his truck. Carter told Roy he was making up excuses not to go through with the suicide when discussing the siphoning plan.
"But I bet you're gonna be like 'oh, it didn't work because I didn't tape the tube right or something like that,'" she texted. "I bet you're gonna say an excuse like that...you seem to always have an excuse."
And if carbon monoxide poisoning didn't work? "Try the bag or hanging," she told him.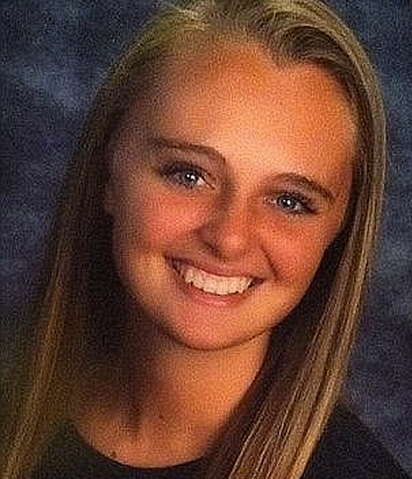 The day of his death, Roy took his sisters out for ice cream. He told Carter he wanted his sisters to know he loved them. The documents show the exchange between the couple:
CONRAD: I just don't know how to leave them, you know.

CARTER: Say you're gonna go to the store or something

CONRAD: Like, I want them to know that I love them.

CARTER: They know. That's one thing they definitely know. You're over thinking.

CONRAD: I know I'm over thinking. I've been over thinking for a while now.

CARTER: I know. You just have to do it like you said. Are you gonna do it now?
Carter and Roy spoke on the phone for more than an hour as Roy sat in his truck. According to the documents, Carter would later admit to encouraging him to stay in the vehicle as the situation became deadly.
"Like, honestly I could have stopped it," Carter said in a text to her friend months after Roy's death. "I was the one on the phone with him and he got out of the car because [the carbon monoxide] was working and he got scared. I fucken [sic] told him to get back in."
If Cops Read Text Messages, 'I'm Done'
Prosecutors contend that in the immediate aftermath of Roy's suicide, Carter pretended not to know anything about it. She allegedly texted the victim's sister, "Do you know where your brother is?" after his death.
Defense attorney Joseph Cataldo said in court on Monday that his client was "brainwashed" by Roy, who "ultimately persuaded a young, impressionable girl," to endorse his plan of suicide, South Coast Today reported.
In a text message sent 11 days before his death, Roy suggested he and Carter die by suicide together "like Romeo and Juliet," Cataldo said, according to South Coast Today. The attorney said the teens only met in person once or twice over two years, but shared "thousands and thousands of text messages."
Cataldo hopes to have the manslaughter charges dismissed.
"It was [Roy's] plan," Cataldo said. "He is someone who caused his own death. Michelle Carter's only role in this is words."
The district attorney's office argues that in the immediate days after Roy's death, Carter "sought sympathy and attention" when she created a Facebook event to hold a baseball tournament fundraiser in Roy's honor.
"I want to put myself out there to try to save as many other lives as possible," the event description read. When a friend of Roy's mentioned the event on his Facebook page, Carter allegedly contacted him and asked: "You're not taking credit for my idea though, right?"
Carter continued to deny having helped guide Roy to suicide, telling police she thought nothing of their phones "disconnecting" the day of Roy's death. But on July 21, 2014, Carter sent a frantic text to her friend after she spoke to Roy's mother, who said cops would be looking at the boy's cellphone.
"It's something [cops] have to do with suicides and homicides and [Roy's mother] said they have to go through his phone and see if anyone encouraged him to do it on text and stuff," she told her friend. "[If] they read my messages with him I'm done. His family will hate me and I can go to jail."
In a September text message to her friend, Carter admitted knowing about Roy's suicide and saying she participated in helping because "I couldn't have him live the way he was living anymore."
"And [Roy] told me he would give me signs to know he was watching over me but I haven't seen any," she added.
Carter's next court date is Oct. 2.
Related