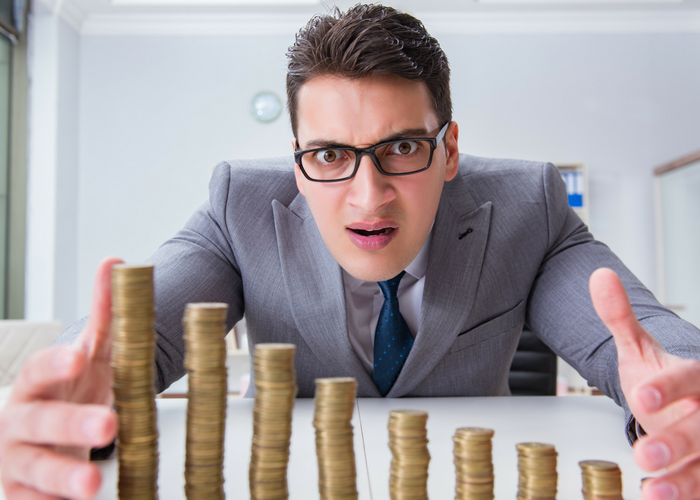 Conde Nast's Teen Vogue is just the latest nameplate to suffer at the hands of a challenging digital advertising environment. The current online advertising landscape can be described as what some in the industry have called "digital armageddon" as media publishers, whose primary source of revenue is online advertising, struggle to survive.
Every day the use of the ad-blocking software is becoming more and more prevalent among consumers, and that means publishers are losing out on digital advertising revenue. According to brand-new research gleaned from more than 100 million internet users by Instart Logic, in the United States nearly 30 percent of consumers have installed ad-blocking software, and in parts of Europe, it's approaching 50 percent. The growing use of ad blockers is not just creating headaches for advertisers who are trying to get their products in front of consumers; it's also an existential threat to publishers who depend on advertising revenue to operate their businesses. Right now, Instart Logic estimates that ad blockers are shaving as much as 15 percent off of a typical digital publisher's top-line revenue. "The problem is that readers with ad-blocking software installed don't see ads, so they are reading stories without paying," says Instart Logic's CEO Manav Mittal.
From his office in the heart of Silicon Valley, Mital is a firm believer that his company's technology--one part artificial intelligence, one part big data and one part user experience--is a triple threat that can help reshape the digital landscape for publications and retailers who depend on advertising revenue to survive. "My co-founders and I were a bunch of engineering geeks frustrated with how slow online gaming was. We wanted to speed games up! But we quickly figured out that if we could make all kinds of applications work faster, look better, and be safer, we could build a much more exciting company--and the market is enormous," says Mital.
Instart Logic's focus is on helping publishers recoup a sizeable chunk of the ad revenue they are losing to ad-blocking software. It's a system the company calls "Ad Integrity." Instart's CMO Daniel Druker says, "It just immediately, quietly and transparently turns high-quality advertising and revenue back on."
Is 'Ad Integrity' the Future?
Publishers, retailers and even investors appear to be taking notice. Instart Logic, which was founded in 2010, just this week raised another round of funding. The $30 million round now brings the total raised by the company to $140 million. ST Telemedia, which is a portfolio company of Singapore's Sovereign Wealth Fund, led the latest round. But, as you might expect, Andreessen Horowitz, Stanford-StartX Fund, and Kleiner Perkins Caufield & Byers were already investors. Instart Logic says the latest round of funding will allow it to expand into Europe and Asia--markets where it sees a big opportunity to expand its customer list with publishers and retailers. Mital points out that already, "more than 25 percent of the largest publishers in the world have adopted Instart Logic in just the last 18 months. Every month, we restore 5 billion digital ads for more than 25 of the world's top 100 publishers. We also touch more than 100 million consumers every day." Overall, the company believes the total addressable market in roughly $10 billion.
The of Role Artificial intelligence in Creating a Better Customer Experience
It's not just about unblocking blocked ads, however. Instart Logic is using AI to dramatically improve the consumer experience and performance of publishers' websites so that readers engage more deeply with content. "Think of all of the times you've tried to use the internet, and it's been slow. How frustrating is that? Now imagine it's 50 percent faster and the pictures and photographs look better--that is a better experience. And, of course, we all buy more when we have a better and faster experience," says Mital. Instart Logic says its extensive use of artificial intelligence is fueled by big data. The company says it processes more than 10 billion transactions for customers every day.
For some publishers who are struggling to survive and thrive, the latest technology aimed at recouping revenue and improving the visitor experience may just help keep the lights on.